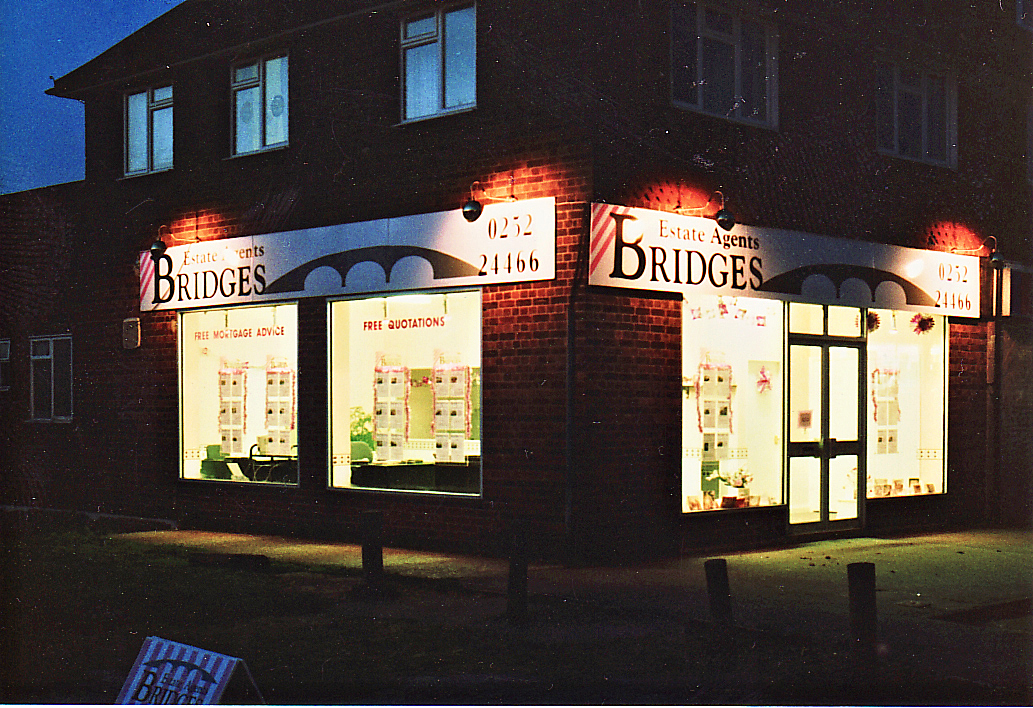 Community Company
26 years of Bridges
This month marks the 26th year of Bridges, which I started on 16th September 1991 in Ash Vale.
Throughout this time, (even when I was the only Bridges employee!) my philosophy has been to support the local community and they will support you in return. I still find it disturbing that some other agents still don't.
In 2016 our School Sponsorship hit record levels for us with no less than 51 local schools receiving some kind of sponsorship. It is perhaps our proudest record.
Our ongoing sponsorship of the Phyllis Tuckwell hospice also delights me. The hospice was fantastic with help for my Father during his last days a couple of years ago and is something I will never forget. The way the Bridges teams have thrown themselves in to the 10 Peaks Challenges, the Surrey/ London Bike ride, parachute jumps, a 'strictly come dancing' challenge and many other challenges in order to help the hospice has been very humbling.
We have recently agreed to extend our sponsorship of Aldershot Town FC until 2020 as we admire the community work they get involved in since Chairman Shahid Azeem took control. Under his stewardship we have watched the club go from administration, where it was when we first became club sponsors to Top of League after a 6-0 win at the weekend as I write this column!
Our company presence belies our size, with some thinking we are a national company, and we know our community efforts are unmatched by our competitors in this area. I hope we can continue to play our part in funding some great events and organisations for many more years to come.
To find out more about the care and support which Phyllis Tuckwell provides for its patients and their families, visit www.pth.org.uk.
VALUE MY PROPERTY TODAY
Lets get started! Our valuations are based on our extensive knowledge of the whole of the market.
Get a valuation