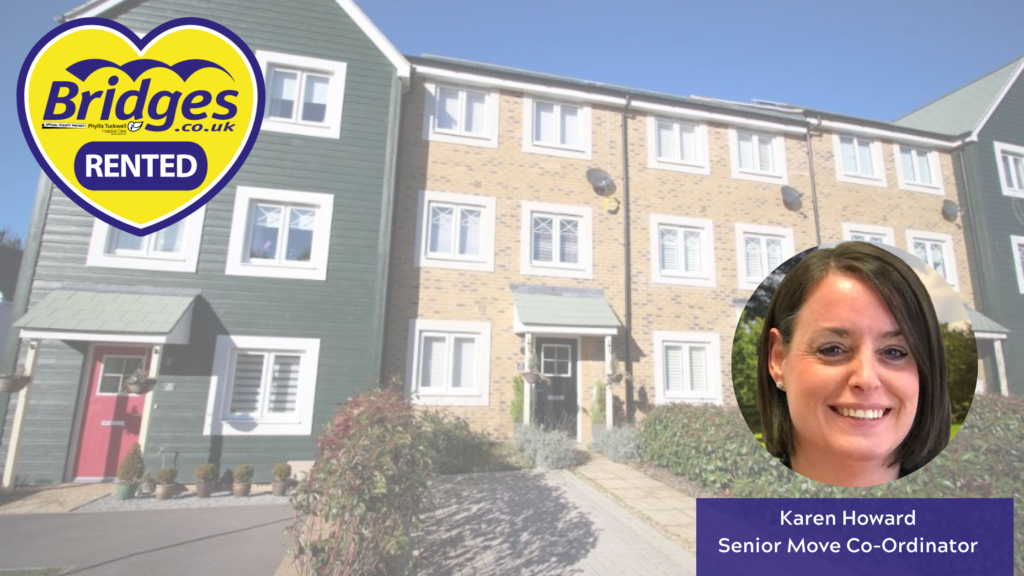 Lettings
A Renter's Guide to the Tenant Referencing Process
What is tenant referencing & what do you need to pass?
A Q an A by our Home Lettings Guru – Karen!
If you've ever moved, then you understand that the pathway to finding the perfect property can be a challenge!  Everyone has a completely different 'tick list' when it comes to finding "THE ONE".  My perfect rental property would have a sunny garden, spacious kitchen and a large second bedroom – what does yours look like?
Once you find the perfect rental property, with help from our Bridges lettings team, there is one final hurdle that you need to approach to secure the let on your perfect home: tenant referencing.  Luckily at Bridges we have a dedicated move coordination team on hand to help you along the way!
Referencing is the process where your new landlord or letting agent will find out more about you, your circumstances and if you are suitable to rent the property you have picked.  It's such an important stage in your rental journey as this is where your Landlord will establish how reliable you are as a tenant before you both sign the tenancy agreement and contract.
Karen is a Senior Move Co-Ordinator based at our office in Aldershot and she has been in the lettings industry for 26 years+.  She has answered your FAQ's below to help make the referencing process smoother for you and your potential future landlord.
Q: What is tenant referencing and why is it required?
A: Referencing is carried out on each individual over the age of 18 to check that they meet affordability and the criteria required by the referencing company, prior to being able to rent or let a property.
Q: What information would a tenant need to provide?
A: Tenants would need to provide contact details for their employer so that a reference can be obtained to confirm their position and annual income, current Landlord's details if applicable and current and previous addresses for the last 3 years.
Q: If a tenant is self-employed, what would they need to provide?
A: Contact details of their chartered accountant if they have an accountant acting for them, or a copy of their most recently submitted tax return.
Q: How can tenants speed up the referencing process?
A:   By ensuring all of their referees are ready and willing to provide a reference for them as soon as possible and direct email addresses for their referees are provided to the referencing company.
So, if you are looking to rent a property and want to speed up the referencing process when you find "THE ONE" here is what our lettings experts recommend you do first:
prepare for the referencing process
get your documents ready
seek out a potential guarantor
be quick to respond – honestly of course!
Following our guidelines will help you move into your perfect rental property sooner than you think.
If you have any questions regarding tenant referencing call our team today 01252 361555
VALUE MY PROPERTY TODAY
Lets get started! Our valuations are based on our extensive knowledge of the whole of the market.
Get a valuation