Our experienced estate agents and letting agents in Farnham, Surrey, is located at the heart of the town centre and open 7 days a week. Our friendly staff are always on hand to help with any enquiry. Contact us today.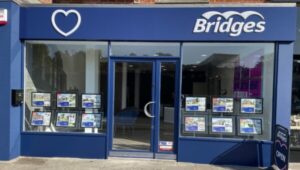 Get in Touch
Sales
Lettings
Opening hours
Monday to Thursday

8.30am - 6pm

Friday

8.30am - 5:30pm

Saturday

8.30am - 4pm

Sunday

10am to 4pm By Telephone and Email only
Customer Service:
Monday to Thursday

8am - 7pm

Friday

8am - 6:30pm

Saturday

8:45am - 5pm
0.8%
% Sale Price Achieved in last 12 months
0M+
Calls in the last year
0
People moved in last 12 months
0.4
Average weeks to move in last 12 months
Our valuations are free, no obligation and are based on our extensive knowledge of the local market.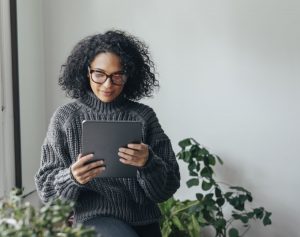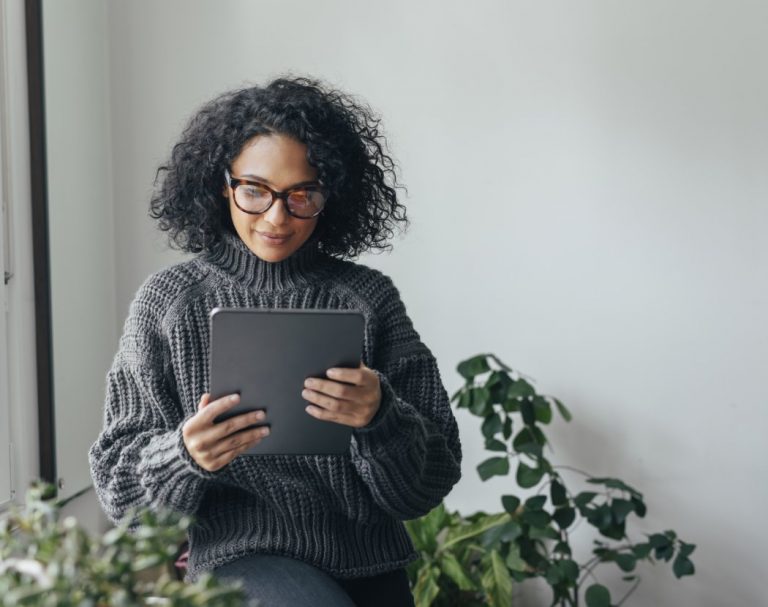 FREE GUIDE TO SELLING WITH BRIDGES
Everything you need to know about selling your home
YOUR COMMITTED TEAM
From the smallest property to the grandest home we focus on what's important to you.
Manager
Aaron Milligan (MNAEA)
Aaron Milligan is the Farnham Office Manager, who is responsible for the everyday running of the office and his team. Aaron has been with Bridges since 2014 and has worked his way through the ranks thanks to his relentless work ethic and ability to build relationships with clients. Outside of work you can usually find Aaron struggling to keep up with his two young children and two dogs, or watching whatever sport is available to him. Originally from Eastbourne, Sussex, Aaron relocated from the coast to attend university in the area. Having met his wife in Farnham, he now calls the town his home.
Three words that describe Aaron are: Genuine, Hard-working and Ambitious.
Executive Client Manager
Alfie Borszcz
Alfie Borszcz is a Executive Client Manager in Farnham and has worked with Bridges since January 2020. Alfie works tirelessly to achieve the best results for his clients and takes great pride in providing excellent service and demonstrating complete integrity. After growing up in Farnham he is a true advocate for the town and loves his role valuing properties. Alfie enjoys all sports and is a keen golfer at Farnham Sands Golf Club.
Three words that describe Alfie are: Honest, Passionate and Ambitious.
Move Support
Katherine Ellis
Katherine Ellis offers support for our busy Farnham Branch. Katherine has worked for the Bridges Group since 2017 and is our 'Go To' girl in the office, always happy to support both her clients and her colleagues, whilst striving to achieve her own personal goals. Having lived locally most of her life, Katherine now lives in Fleet with her family and in her spare time enjoys live music and catch ups with friends.
Three words that describe Katherine are: Loyal, Honest and Committed.
Head of Sales
Martin Coombs
Martin Coombs is Head of Sales at Bridges, working tirelessly with the Directors and the branch teams to successfully deliver the Bridges ethos of exceptional results for our clients coupled with the very best in customer service. Having worked in the property industry for many years, he joined Bridges in 2021 wanting to be part of such a dynamic and focused business that also takes the time to involve itself closely with the local communities within which it works. Martin lives locally with his wife and daughters, and spends his free time running and cycling the woods and trails around the Fleet area.
Three words that describe Martin are: Positive, Passionate and Effective.
Group Managing Director
James Baldry (MNAEA)
James Baldry (MNAEA) is Group Managing Director who is ultimately responsible for the overall performance of the group's sales. A man of many talents, he is also the creator of many of our much-anticipated marketing campaigns and can often be found frantically scribbling these away on a whiteboard.  Working in property since 1994, and with Bridges since 1997, James spends his time away from the office following his beloved Tottenham Hotspur around the country (and Europe when they're in it) whilst also enjoying time with friends and family in many of Fleet's watering holes.
Three words that describe James are: Dedicated, Dynamic and Productive.
Executive Client Manager
Sean Hanly (MARLA)
Sean Hanly (MARLA) is an Executive Client Manager based in our Aldershot branch.  He is responsible for taking his clients through the rental journey, from the initial market appraisal to tenant move in. Sean joined the Bridges family in 2019, with no previous experience in agency but with a very hungry attitude to achieve. Sean has won multiple annual awards year after year for both lets agreed and new instructions. Sean is very ambitious, hardworking, and enthusiastic. He cares deeply about the customer service journey he provides and always goes the extra mile. Away from work, Sean enjoys spending time with family, playing golf and following his beloved Chelsea FC. 
Three words that describe Sean are: Hardworking, Ambitious and Cheeky.
Lettings Negotiator
Luke Hammond
Luke Hammond is a Lettings Negotiator based in the Basingstoke office. This is his first role in estate agency having spent the last three years working in the IT/ISG industry. He strives to offer excellent customer service and producing results in the most efficient and concise way. In his free time, he enjoys cooking and traveling the world.
Three words that describe Luke are: Focused, Confident and Caring.
Property Manager
Sophie Newman
Sophie Newman is a property manager looking after properties in the Farnborough and Farnham areas. Sophie started with Bridges at the beginning of 2023 and has been working within Property Management since 2019. Sophie is responsible for communicating with tenants and landlords from the beginning of a tenancy when a tenant moves in and right through to the end, dealing with the check out and deposit return. Responsibilities throughout the tenancy include any maintenance issues, compliance, and property visits. Outside of work, Sophie likes to spend time with family and friends and going out for dog walks.
Three words that describe Sophie are: Friendly, Understanding and Organised.
Lettings Manager
Tim Scudamore (MARLA)
Tim Scudamore (MARLA) is the Lettings Manager for Aldershot, Ash Vale and Farnham. Tim has been involved in the property industry since 2008 and is a passionate and hardworking advocate for his clients. Tim has worked previously in diverse areas including London, Manchester and Cape Town as well as locally in Basingstoke and Haslemere. Outside of work Tim is a doting father to his two teenage sons and a keen sports enthusiast – be it playing or supporting!
Three words that describe Tim are: Hardworking, Energetic and Considerate.
Client Manager
Charlie Newman
Charlie Newman is a Client Manager in Farnham and has worked in the property industry since June 2021. Having moved from Haslemere, Charlie is ready to hit the ground running with Bridges in Farnham whilst providing fantastic customer service and results for his clients. Charlie lives in Godalming with his partner Emily who will be first time parents in March 2024. Outside of work Charlie enjoys playing golf at Hindhead Golf Club where he holds a handicap of 6 as well as walking his dog around the Devils Punchbowl.
Three words that describe Charlie are: Motivated, Proactive and Charming.
Lettings Assistant
Gabby Elmer
Gabby Elmer is a Lettings Assistant based in the Aldershot office. Her main responsibilities are launching properties onto the market and assisting others in the office. She has a background in customer service which has grown her love for working with clients. Gabby has grown up in Surrey and has good local knowledge of the surrounding areas. Gabby enjoys being social with her friends and family.
Three words to describe Gabby are: Hardworking, Loyal and Friendly.
Lettings Negotiator
Megan Jensen
Megan Jensen is based in our Aldershot office and works as a Lettings Negotiator. Megan started her journey in property from a young age, growing up in property development with her family and moving every couple of years onto the next project. Outside of work Megan loves to socialise with friends and family, enjoy the sun, and DIY!
Three words that describe Megan are Determined, Ambitious, and Kind.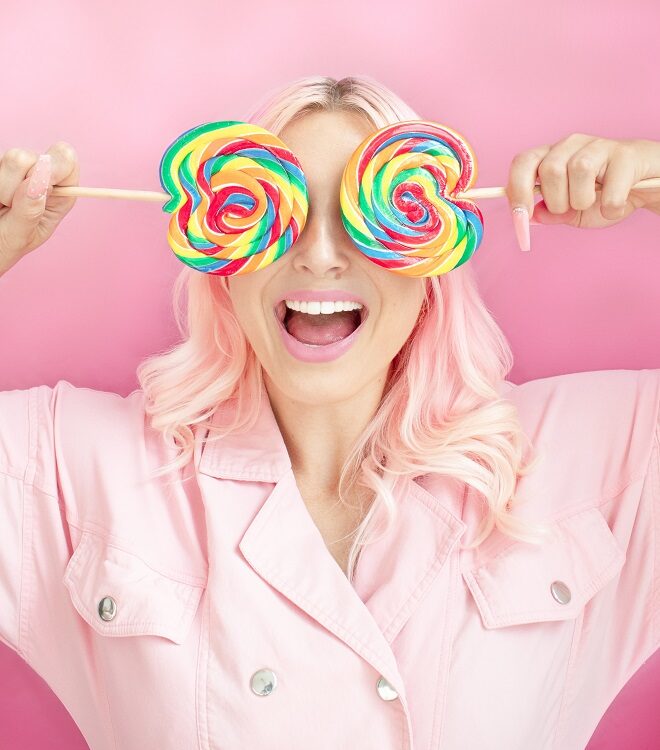 From introduction through to now, Alfie Borszcz has acted as my trusted right hand. Talking me through the process, finding the right buyer and has always been there to help navigate through the negotiation. I highly recommend Bridges in Farnham and especially Alfie as your Negotiator. He is one in a million
Dina Cedras, happy seller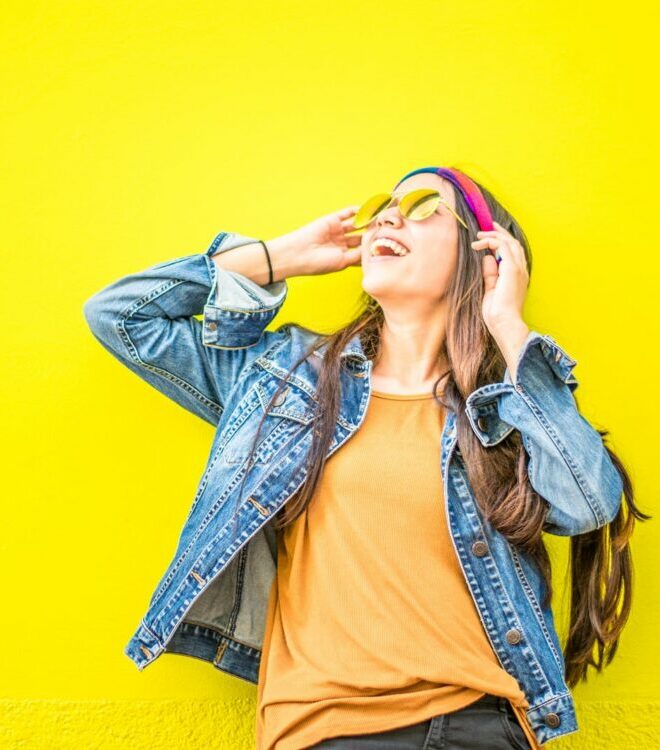 I recently purchased a property via Bridges Farnham and I am so pleased with the service provided by both Alfie and Aaron. They were so easy to communicate with and fulfilled every request efficiently. Alfie made us feel in no rush at all when showing us the property and always had time for us when booking in extra viewings .
Imogen Saifie, happy buyer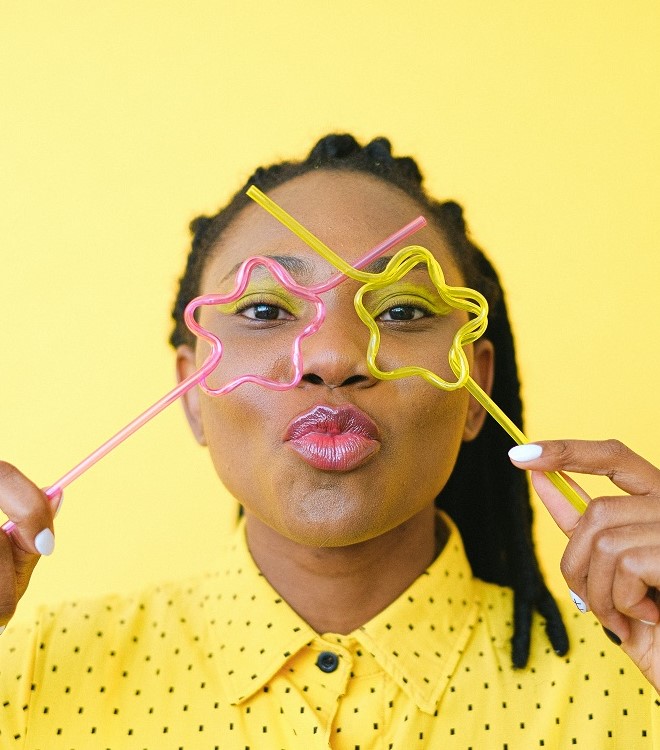 Brilliant support as we transitioned from rent to buy. Both organised through Bridges and was seamless. Particular shout out to Aaron Milligan who helped find us amazing solutions in a very short period of time to achieve our completion date. THANK YOU!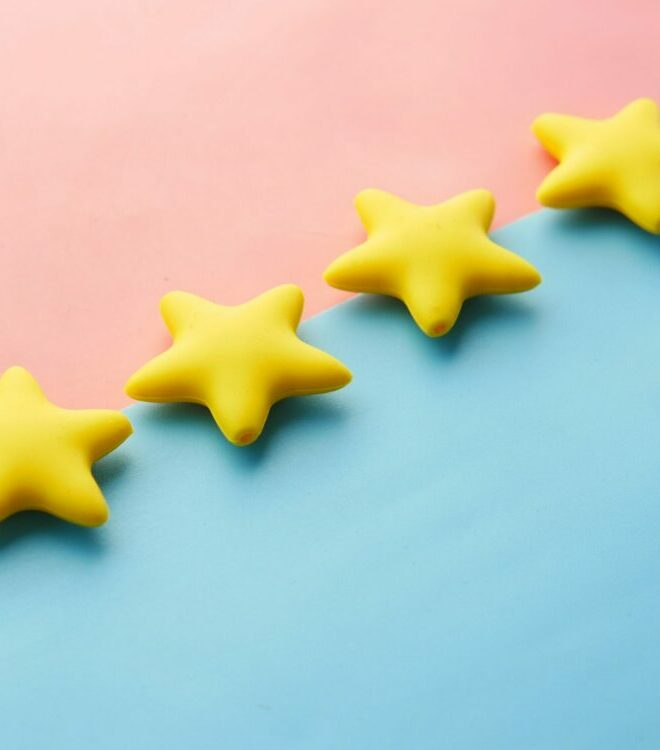 sold my house for me, not once but twice both times at asking price that was higher than Bridges' competitors suggested when I was deciding on an estate agent but that Aaron gave me confidence  in and detailed convincing reason for. And Cathy who handled all the comms between buyer's mortgage lender and surveyor and our respective solicitors made it a reassuring and hassle free process for me.
Mr Simon Paul Ponsonby, happy seller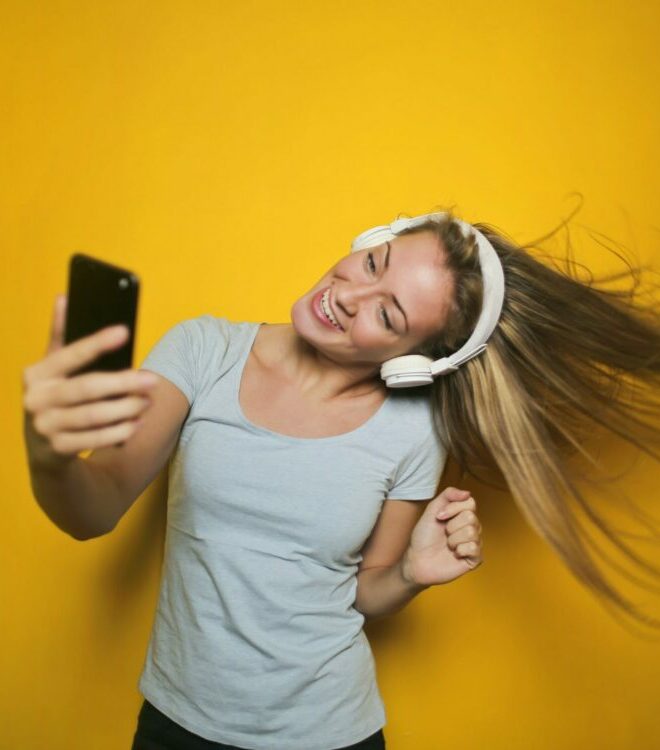 ' Supportive and friendly team! ' Kathy, Alfie and Aaron were supportive and friendly throughout. It was a lengthy sale but they put in every effort to push it through before our mortgage offer expires and succeeded in doing so. We are really grateful for their support. Highly recommend
Ms Libby May Small, happy buyer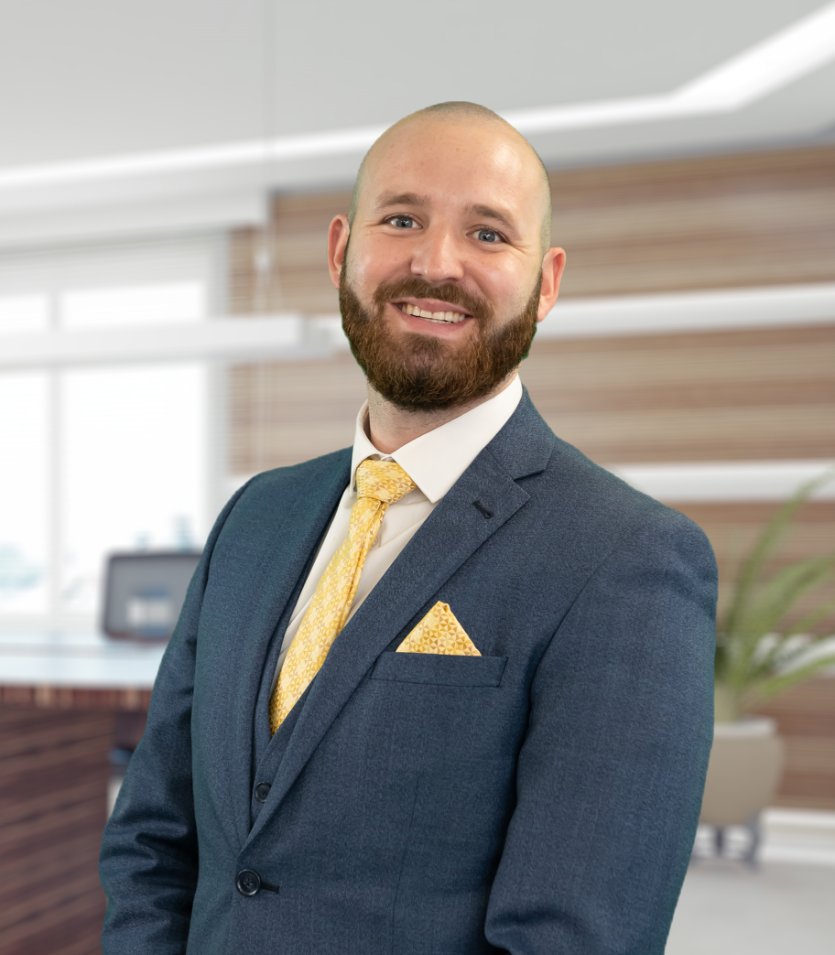 Aaron Milligan – Manager
"My ethos has always been the same, customer service is my number one priority and building strong relationships with my clients allows me to achieve the best price and find the most suitable buyers. Balancing old school agency with modern and innovative ideas, hard work and unrivalled service levels is what makes my team stand out from the crowd. Living less than a mile and a half from the office, I take great pride in my position as the Manager of Bridges Farnham."
The Bridges Farnham team
Our team of Farnham based estate agents have one interest at heart, our clients. Our aim is to ensure we deliver our promises, and the property sale or purchase is dealt with efficiently by our personal client managers.
Accurate valuations determine the best price to achieve maximum demand and top results.  Determined to achieve the best price for our clients we utilise the most effective negotiation technique transparently and ethically to result in the best possible outcome for our clients.  We will bring the property sale to a successful completion by working closely with buyers, sellers and solicitors within the chain, helping to take the stress out of your move and a smooth journey to your new home.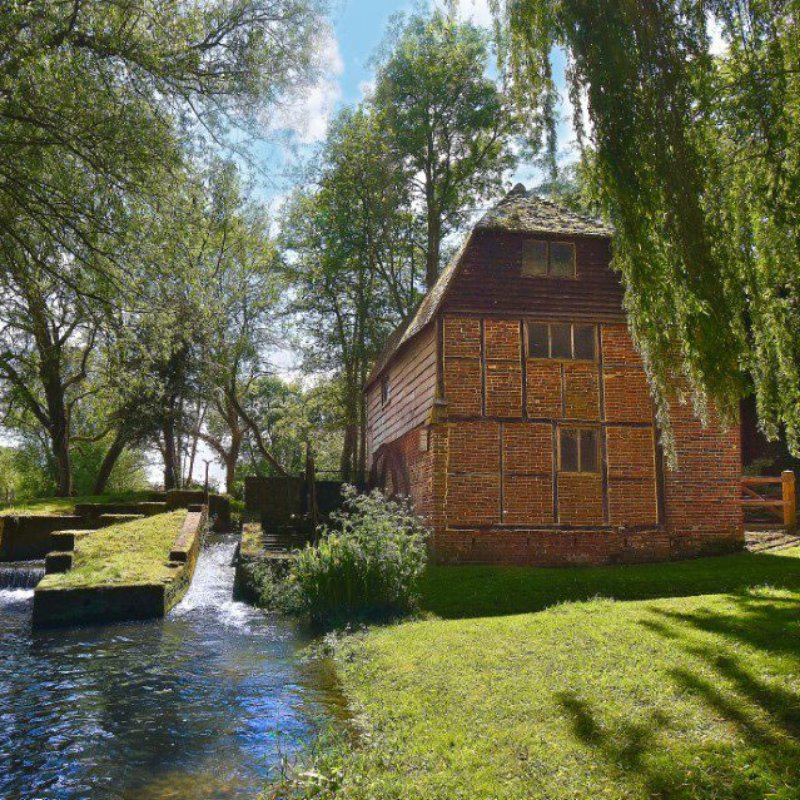 Estate and letting agents in Farnham
Based in central Farnham, our team of local estate agents are here to ensure we deliver on our promises and the property sale, purchase or rental is dealt with efficiently from start to finish. With experience selling, renting and letting all types of property across the Farnham area, you can depend on Bridges. We listen to your needs and requirements, jumping into action to use our experience of the Farnham property market to provide you with the best possible advice. We also have teams offering expert advice on mortgages and conveyancing, so you can be reassured all your property needs are met all under one roof.
Average home values in Farnham
Data published by the Land Registry indicates that between January 2012 and October 2022 average home values within the GU9 postcode (Farnham) area have increased from £285,934 to £518,208*. For detailed information on what Farnham has to offer to its residents, take a look at our Farnham Area Guide.
* Accurate value on 27/03/2023
Recently sold in this area