Our experienced estate agents and letting agents in Frimley, Surrey, are located at the heart of the town centre and open 7 days a week. Our friendly staff are always on hand to help with any enquiry. Contact us today.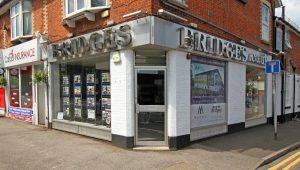 Get in Touch
Sales
Lettings
Opening hours
Monday to Thursday

8.30am - 6pm

Friday

8.30am - 5:30pm

Saturday

8.30am - 4pm

Sunday

10am - 4pm By Telephone and Email only
Customer Service:
Monday to Thursday

8am - 7pm

Friday

8am - 6:30pm

Saturday

8:45am - 5pm
0.2%
% Sale Price Achieved in last 12 months
0M+
Calls in the last year
0
People Moved in last 12 months
0.4
Average weeks to move in last 12 months
Our valuations are free, no obligation and are based on our extensive knowledge of the local market.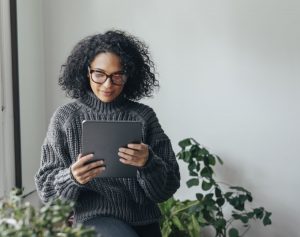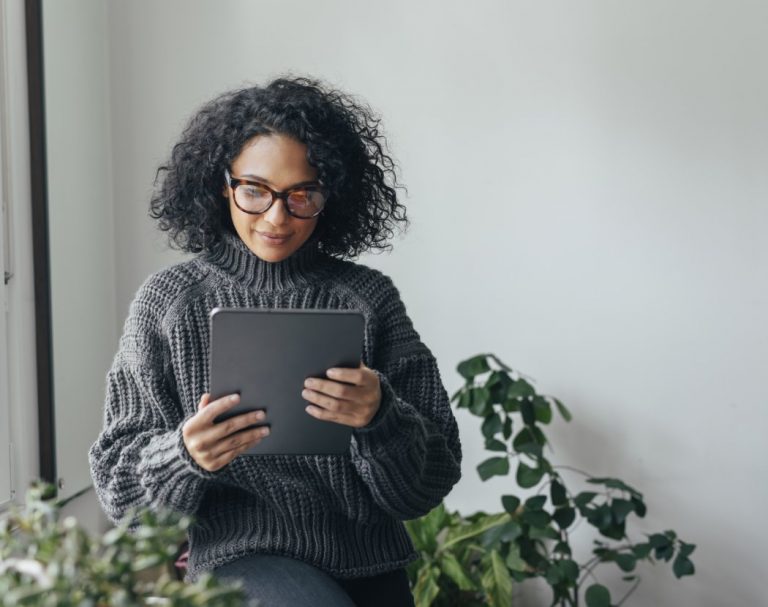 FREE GUIDE TO SELLING WITH BRIDGES
Everything you need to know about selling your home
YOUR COMMITTED TEAM
From the smallest property to the grandest home we focus on what's important to you.
Senior Manager
Philip Gascoyne (MNAEA)
Philip Gascoyne (MNAEA) is the Senior Branch Manager for our flagship Aldershot office and has been in the industry since 2002. Having worked in the area all his adult life, he has an excellent understanding of local market trends and buyer/seller demands to ensure he and his team deliver excellent customer service and are always ahead of the curve. He is also responsible for aspects of training within the company due to the efficiency with which he runs his office and attention to detail shown in all aspects of the business. Outside of work he is a keen car enthusiast who enjoys regular trips to the racetrack, as well as spending time with friends and family.
Three words that describe Philip are: Regimented, Professional and Knowledgeable.
Senior Client Manager
Simon Kerry
Simon Kerry has worked for Bridges for over ten years, and has returned to his home town of Frimley where he grew up. Simon enjoys getting away to the West Country, weather permitting and following his football team Fulham FC.
Three words that describe Simon are: Knowledgeable, Approachable and Focused.
Senior Client Manager
Rahim Markall
Rahim Markall is based in our Frimley Office as a Senior Client Manager and has almost a decade's experience in agency. Having lived locally his whole life, he has an extensive knowledge of the area. Outside of work he likes spending time with friends and family and his Golden Retriever.
Three words that describe Rahim are: Driven, Passionate and Reliable.
Client Manager
Richard Haworth
Richard Haworth is a Client Manager based in our Camberley branch and he has gained vast experience in the property industry in and around Frimley and Camberley. He puts the needs of his clients above everything else. Always just a phone call away and happy to help no matter what the problem.
Outside of work Richard enjoys the gym and tennis, when he is not running after his daughter and spending time with his wife.
Three words that describe Richard are:  Helpful, Team Player and Driven.
Lettings Assistant
Rachel O'Brien (MARLA)
Rachel O'Brien is a Lettings Assistant and has been a valued member of the team having dealt with many of our long-standing clients since 2017. She is extremely proactive in finding tenants their perfect property and will always go above and beyond to make sure their lettings experience is as easy as possible.  Always focused on the client first and foremost and always happy to help. Outside of work Rachel enjoys her time with her family and friends.
Three words that describe Rachel are: Honest, Loyal and Positive.
Lettings Negotiator
Daniel Dwyer
Daniel Dwyer is a Lettings Negotiator based out of the Camberley office. This is his first role in estate agency, previously working in investments and telesales for the last 3 years. Estate agency is always something he's been interested in and now is the best time for him to get involved and shine within the Bridges. He always strives to be the best at what he does through hard work, commitment, and consistency. Outside of work Daniel enjoys nothing more than watching his beloved Arsenal and playing football.
Three words that describe Daniel are: Confident, Persistent and Determined.
Assistant Manager of Property Management
Candice Jones (MARLA)
Candice Jones (MARLA) is an Assistant Manager of Property Management who has been with Bridges since August 2020. Candice is responsible for managing a portfolio of properties, efficiently dealing with landlord and tenant queries alike and looking after our customers to the highest possible standards. Alongside this, working with the property management team to ensure that the growth and development of Bridges continues and striving to be the best independent agent. Candice has a competitive flair and when not working, she will be playing sport or keeping fit as she has done from a young age.
Three words that describe Candice are: Professional, Courteous and Ambitious.
Head of Sales
Martin Coombs
Martin Coombs is Head of Sales at Bridges, working tirelessly with the Directors and the branch teams to successfully deliver the Bridges ethos of exceptional results for our clients coupled with the very best in customer service. Having worked in the property industry for many years, he joined Bridges in 2021 wanting to be part of such a dynamic and focused business that also takes the time to involve itself closely with the local communities within which it works. Martin lives locally with his wife and daughters, and spends his free time running and cycling the woods and trails around the Fleet area.
Three words that describe Martin are: Positive, Passionate and Effective.
Carlo Stocchetti (MNAEA MARLA)
Carlo Stocchetti (MNAEA, MARLA) joined Bridges in 1993. Bridges is his passion, and he is proud of the group's reputation for offering high service levels and its role in the local community. He continues to focus on opportunities for the group and its growth. Carlo is married with three children and lives in Fleet. Outside of work he enjoys the mountains and hiking as well as spending time with his family.
Three words to describe Carlo are: Capable, Competitive and Caring.
Group Managing Director
James Baldry (MNAEA)
James Baldry (MNAEA) is Group Managing Director who is ultimately responsible for the overall performance of the group's sales. A man of many talents, he is also the creator of many of our much-anticipated marketing campaigns and can often be found frantically scribbling these away on a whiteboard.  Working in property since 1994, and with Bridges since 1997, James spends his time away from the office following his beloved Tottenham Hotspur around the country (and Europe when they're in it) whilst also enjoying time with friends and family in many of Fleet's watering holes.
Three words that describe James are: Dedicated, Dynamic and Productive.
Client Manager
Josh Winton
Josh Winton is one of Bridges' rising stars, having started with us with no previous experience and just before the Covid pandemic erupted Josh's start didn't go as expected and was on the bench until the housing market reopened. When an opening came up in our Aldershot branch Josh grasped the opportunity and with training and mentoring Josh fast tracked himself to promotion within a very short time. Josh is one of our youngest Client Managers and we expect to see him further develop his career over the coming years. Away from work Josh enjoys his gym life, boxing and having a pint.
Three words that describe Josh are: Hardworking, Motivated and Helpful.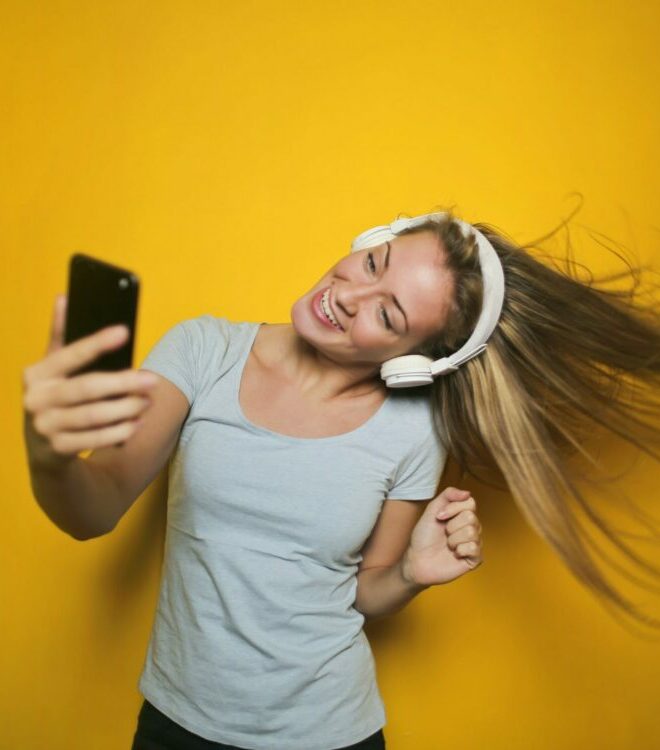 I couldn't fault the service from Bridges and especially Simon Kerry, he was outstanding as were the rest of the team. Kept me up to date  daily towards the end near exchange , I can't thank him enough.
Alison Bullamore, happy seller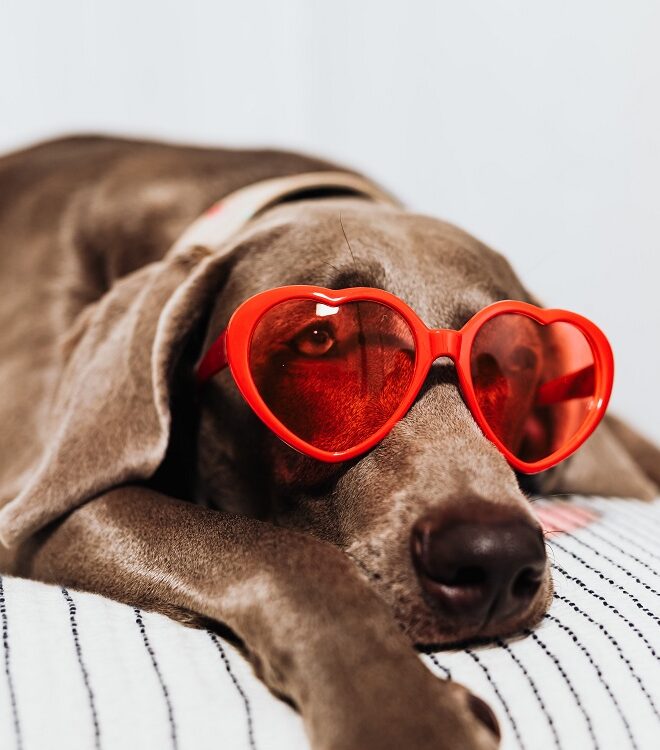 Lovely people to deal with. Simon was friendly and professional from the start. He and the team at Bridges made the selling process easy for us, always there with genuine advice when I needed it. Highly recommended.
John Upton Skinner, happy seller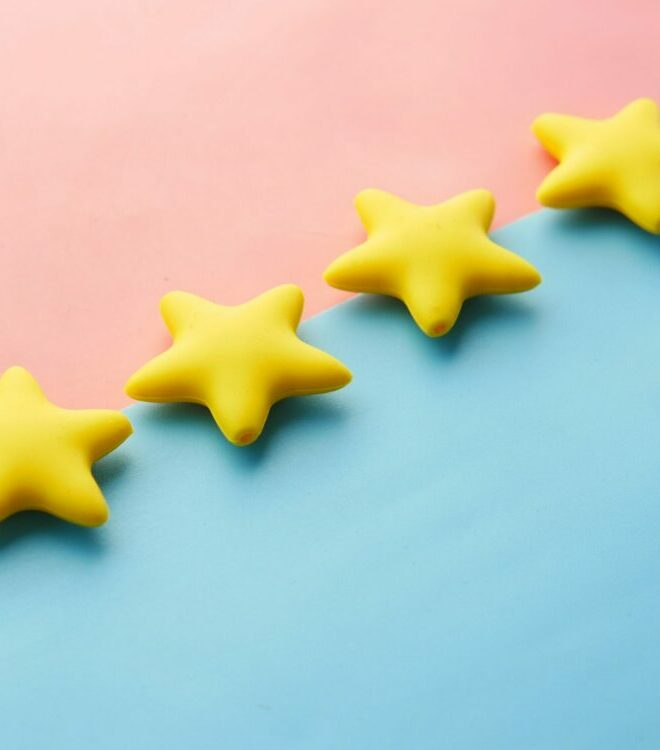 Great experience with the team at Bridges from start to finish.  Professional initial visit to discuss the sale of our home.  Sold on first viewing  for full asking price.  After this there have been regular updates and  communication and the team have always promptly delivered on any commitments made.
Nicholas Skinner, happy seller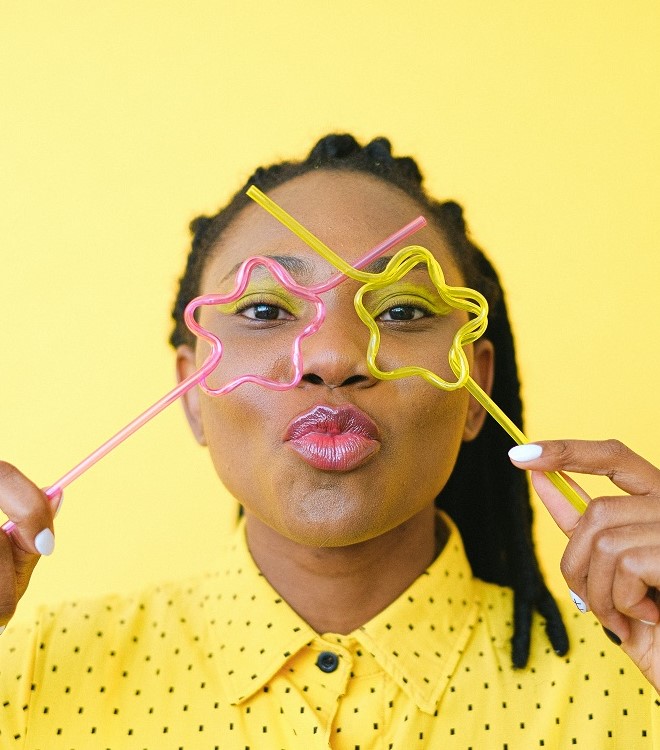 The entire team at Bridges is brilliant in my opinion. Always answer the phones, emails, have time for you, I can trust them with a key to my house and only bring over genuine potential buyers. They always go the extra mile when there is any need and I just really appreciated being kept up to date so regularly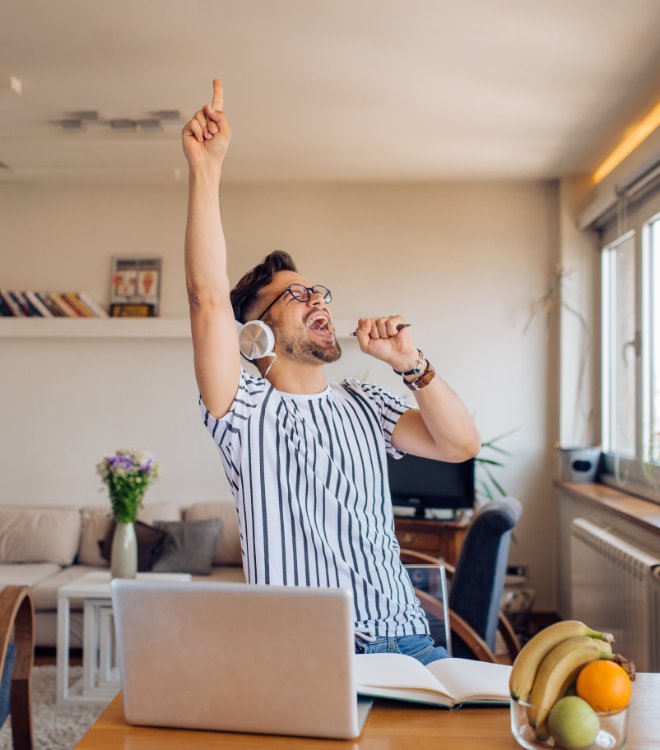 Bridges were excellent when selling our flat. They had a good knowledge of the local market and area and were able to sell our flat quickly. When the seller dropped out we had the flat resold within days.
Tom Sheldon, happy seller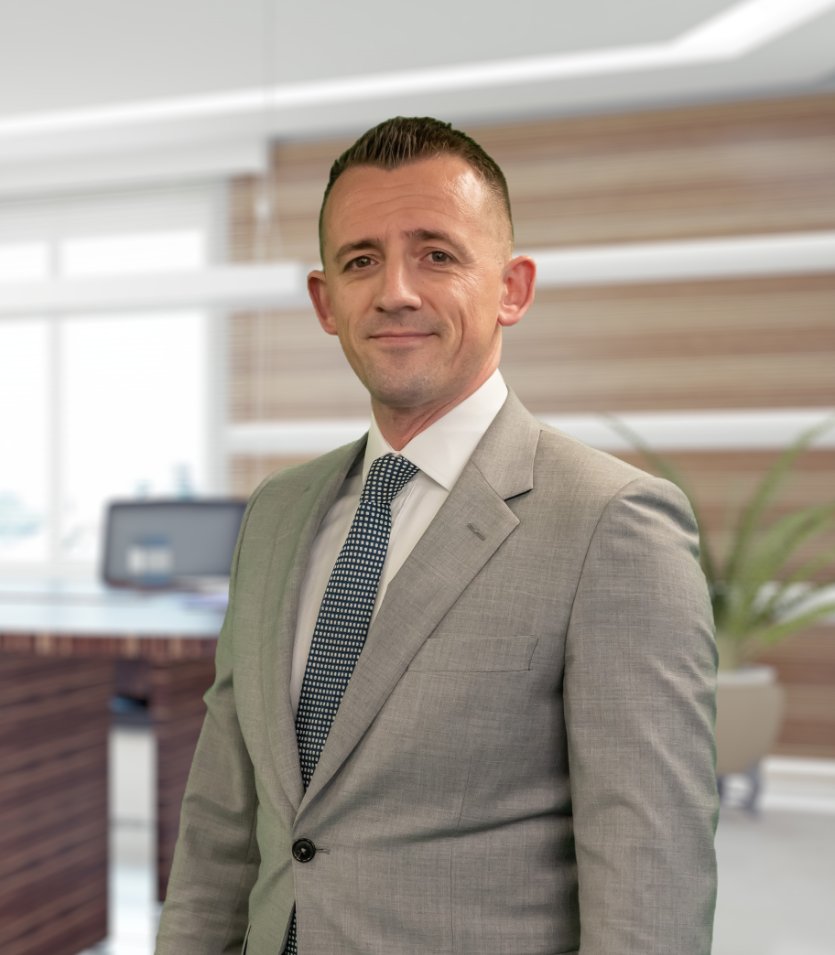 Phil Gascoyne – Senior Manager
"Since 2002 my ethos has always been the same – look after the customer to the best of my ability and use the experience I have gained to help their sale move forward efficiently. I am proud to run Bridges flagship Aldershot office and also our Frimley office, both being prominent features on their high streets and within the local community. Every day I look forward to the challenges the ever-changing property market bring to my teams and I."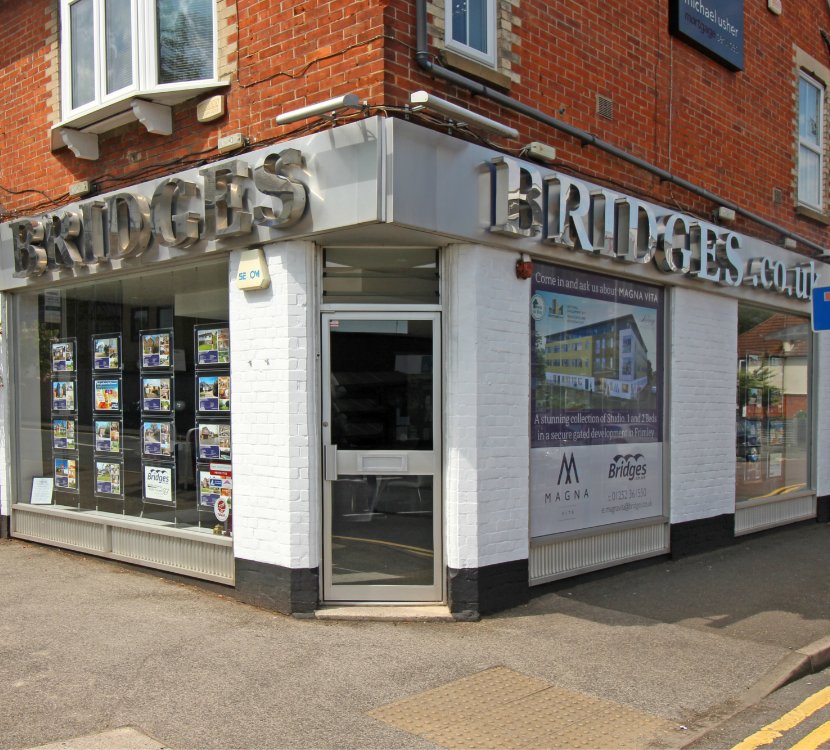 Estate agency and letting agents in Frimley
Our team of Frimley estate agents have one interest at heart, our clients. Our aim is to ensure we deliver our promises, and the property sale or purchase is dealt with efficiently by our personal client managers. Accurate valuations determine the best price to achieve maximum demand and top results. Determined to achieve the best price for our clients we utilise the most effective negotiation technique transparently and ethically to result in the best possible outcome for our clients. We will bring the property sale to a successful completion by working closely with buyers, sellers and solicitors within the chain, helping to take the stress out of your move and a smooth journey to your new home.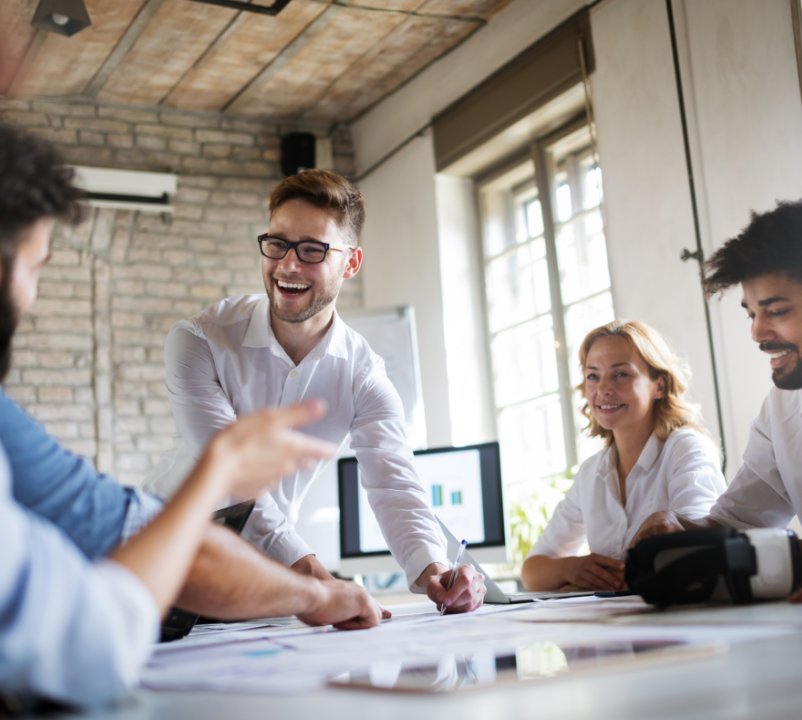 Estate agency and letting agents in Frimley
Following our successful opening of Bridges first office back in 1991, we built the company over the years on the ethos of excellent customer service and a can-do attitude. Bridges Frimley office opened in 1995 and is situated prominently on the corner of Frimley High Street and opposite Frimley train station. With a passion for employing local people, we pride ourselves on unrivalled local knowledge and on delivering a first-class service. Bridges Frimley have helped hundreds of residents throughout the town to buy, sell, let and rent all types of property.
We listen to your needs and requirements, jumping into action to use our experience of the Frimley property market to provide you with the best possible advice. We also have teams offering expert advice on mortgages and conveyancing, so you can be reassured all your property needs are met all under one roof. No matter what stage of your move and whether you are looking to buy property in Frimley, sell or are looking for houses to rent in Frimley, we would be happy to hear from you and discuss all of your property needs.
Average home values in Frimley
Data published by the Land Registry indicates that between January 2012 and October 2021 average home values within the GU16 postcode area have increased from £318,636 to £468,650.* For detailed information on what Frimley has to offer to their residents, take a look at our Frimley Area Guide.
* Accurate value on 27/03/2023
Recently sold in this area