Our experienced estate agents and letting agents in Frimley is located at the heart of the town centre and open 7 days a week. Our friendly staff are always on hand to help with any enquiry. Contact us today.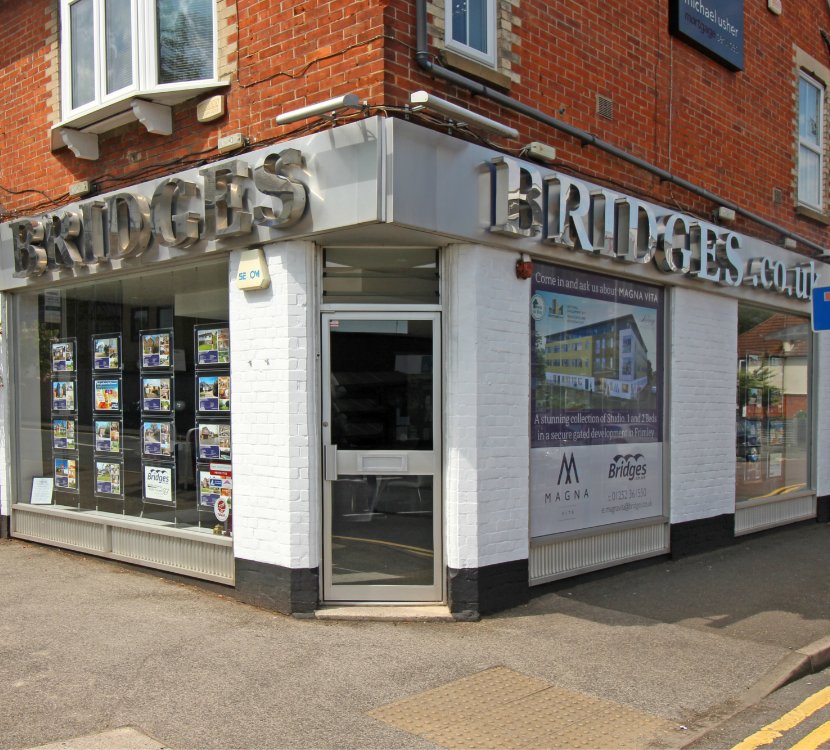 Opening hours
Monday to Thursday

8.30am - 6.30pm

Friday

8.30am - 6pm

Saturday

9am - 5pm

Sunday

10am - 4pm
Customer Service:
Monday to Friday

8am - 7pm

Saturday

8am - 5pm
0.6%
% Sale Price Achieved in last 12 months
0M+
Calls in the last year
0
People Moved in last 12 months
0.5
Average weeks to move in last 12 months
Our valuations are free, no obligation and are based on our extensive knowledge of the local market.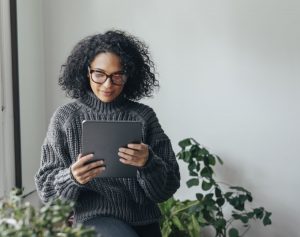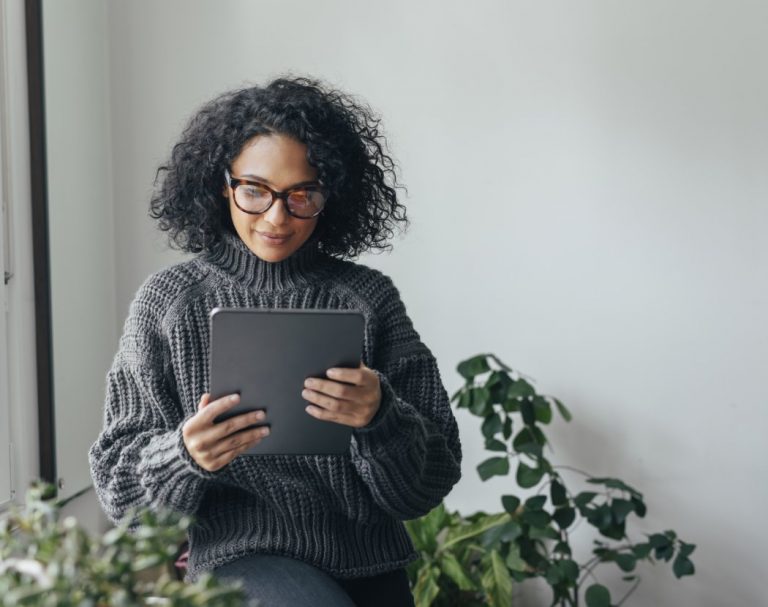 FREE GUIDE TO SELLING WITH BRIDGES
Everything you need to know about selling your home
YOUR COMMITTED TEAM
From the smallest property to the grandest home we focus on what's important to you.
Senior Manager
Stephen Ryan
Stephen Ryan is the Senior Manager of both our Ash Vale and Frimley offices. Stephen has worked in the industry for over a decade and enjoys the fast paced environment, always striving to be the best he can and to help people with their move and is extremely passionate about what he does. When not at work Stephen, enjoys spending time with his family and having the odd round of golf.
Three words that describe Steve are: Determined, Passionate and Trustworthy.
Senior Client Manager
Simon Kerry
Simon Kerry  has worked for Bridges for the best part of ten years now, and has returned to his home town of Frimley where he grew up. Simon enjoys getting away to the West Country, weather permitting and following his football team Fulham FC.
Three words to describe Simon are: Knowledgeable, Approachable and Focused
Sales Support
Stephen Hubbard
Stephen Hubbard offers Sales Support at our Frimley office. Stephen is eager to learn and looks forward to a future in sales and becoming a successful Estate Agent. He enjoys meeting new people and is passionate about delivering high quality service and meeting customer's needs. Growing up in Kenya and enjoying other experiences, means that Stephen enjoys meeting people from different cultures and creates welcoming environments for everyone he meets, and always makes a conscious effort to deliver on their needs. He has lived in Surrey for the past 13 years and absolutely loves the area. Stephen spends his time outside of work with his wife, watching sport and travelling with family.
Three words that describe Steve are: Reliable, Determined, and Honest
Client Manager
Hayden Gissing
Hayden Gissing is a Client Manager in the Frimley office, with a passion for getting things done. Having worked behind the scenes in the property industry since 2016 with experience in both Residential Sales and Lettings, a front-line branch role was inevitable. He spends time away from the office enjoying a good gathering or two with friends and family and loves going to the gym.
Three words that describe Hayden are: Motivated, Passionate and Tenacious.
Lettings Manager
Mitch Pither (MARLA)
Mitch Pither is the Client Manager of our Camberley lettings office. Having worked in the property industry for some time he has gained vast knowledge of the local areas as well as a reputation for delivering exceptional customer service tailored to his client's needs. Mitch started his Bridges career in May 2021 and loves building long lasting relationships with his landlords. Outside of the working day Mitch can be found spending time with his young son and watching his beloved Liverpool FC.
Three words that describe Mitch are: Tenacious, Knowledgeable and Energetic.
Lettings Negotiator
Rachel O'Brien
Rachel O'Brien is a Lettings Negotiator and has been a valued member of the team having dealt with many of our long-standing clients since 2017. She is extremely proactive in finding tenants their perfect property and will always go above and beyond to make sure their lettings experience is as easy as possible.  Always focused on the client first and foremost and always happy to help. Outside of work Rachel enjoys her time with her family and friends.
 
Three words that describe Rachel are: Honest, Loyal and Positive.
Property Manager
Karen Howard
Karen Howard is a Property Manager with a portfolio of properties in Farnborough and Frimley. Karen deals with daily enquires from both Landlords and tenants, ensuring the properties are fully compliant and being the landlord and tenants' main point of contact throughout their tenancy.  Karen was welcomed into the Bridges family in April 2019 but has been in the lettings industry for over 25 years working in both Surrey and Hampshire.  Karen lives locally in Mytchett with her partner, two teenage girls and her beloved pooches Summer and Autumn, and enjoys nothing more than long dog walks, socialising with friends and shopping of course.
 
Three words that describe Karen are: Positive, Organised and Friendly.
Senior Move Coordinator
Keah Willis (MARLA)
Keah Willis (MARLA) is the Senior Move Coordinator of the lettings team and has been working for Bridges since 2018 but has been in the property market for many years. Keah has just recently been promoted to the senior of the department, she deals with reporting and auditing as well moving tenants into their new home. She loves the motivation within lettings, and it drives her to give the best service possible. Keah lives in the local area and enjoys dog walks up Caesars Camp and sitting on the sofa watching a film.
Three words to describe Keah are: Energetic, Driven and Loyal.
Head of Sales
Martin Coombs
Martin Coombs is Head of Sales at Bridges, working tirelessly with the Directors and the branch teams to successfully deliver the Bridges ethos of exceptional results for our clients coupled with the very best in customer service. Having worked in the property industry for many years, he joined Bridges in 2021 wanting to be part of such a dynamic and focused business that also takes the time to involve itself closely with the local communities within which it works. Martin lives locally with his wife and daughters, and spends his free time running and cycling the woods and trails around the Fleet area.
Three words that describe Martin are: Positive, Passionate and Effective.
Group Managing Director
Carlo Stocchetti (MNAEA MARLA)
Carlo Stocchetti (MNAEA, MARLA) joined Bridges in 1993. Bridges is his passion, and he is proud of the group's reputation for offering high service levels and its role in the local community. He continues to focus on opportunities for the group and its growth as we enter 30 years. Carlo is married with three children and lives in Fleet. Outside of work he enjoys the mountains and hiking as well as spending time with his family.
Three words to describe Carlo are : Capable, Competitive and Caring.
Managing Director - Sales
James Baldry (MNAEA)
James Baldry (MNAEA) is the Managing Director of Sales who is ultimately responsible for the overall performance of the group's sales. A man of many talents, he is also the creator of many of our much-anticipated marketing campaigns and can often be found frantically scribbling these away on a whiteboard.  Working in property since 1994, and with Bridges since 1997, James spends his time away from the office following his beloved Tottenham Hotspur around the country (and Europe when they're in it) whilst also enjoying time with friends and family in many of Fleet's watering holes.
Three words that describe James are: Dedicated, Dynamic and Productive.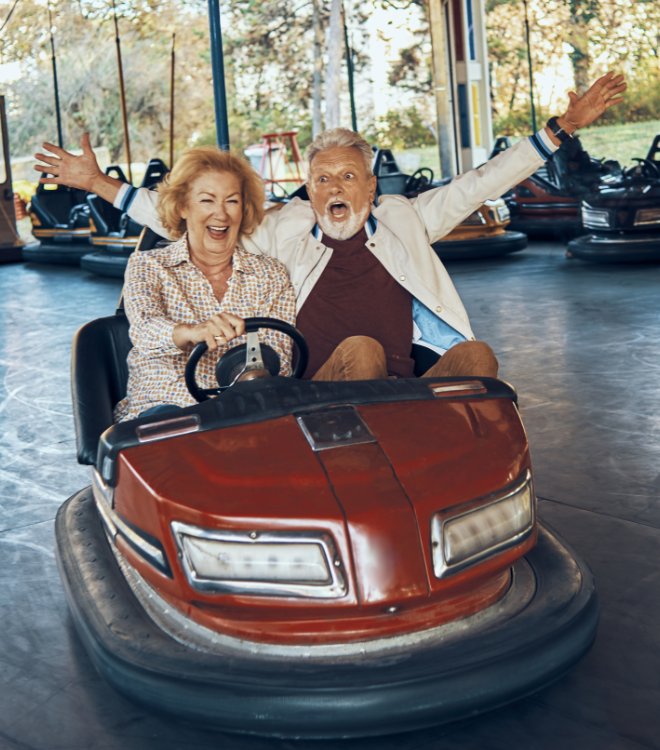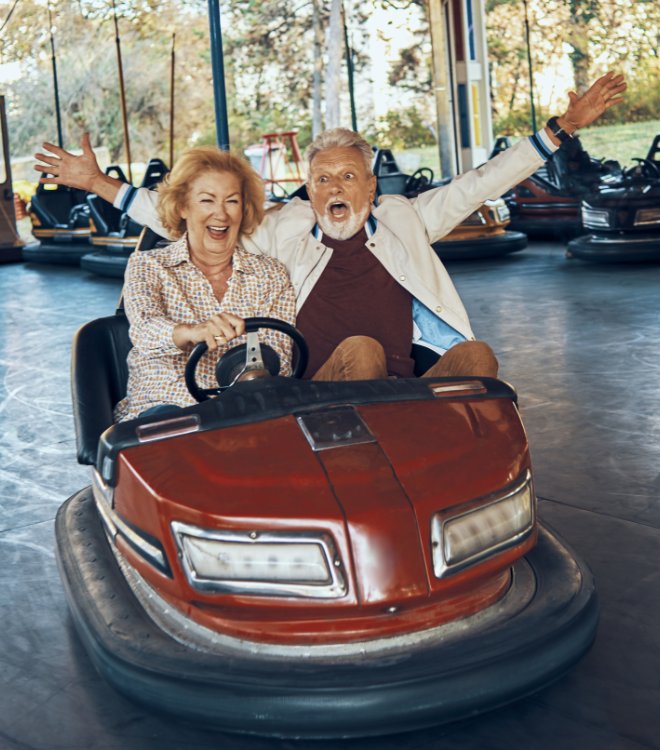 At the end of the 'Phone at all times
Bridges staff were helpful and supportive during the moving process. They did not add additional pressure at a usually a stressful time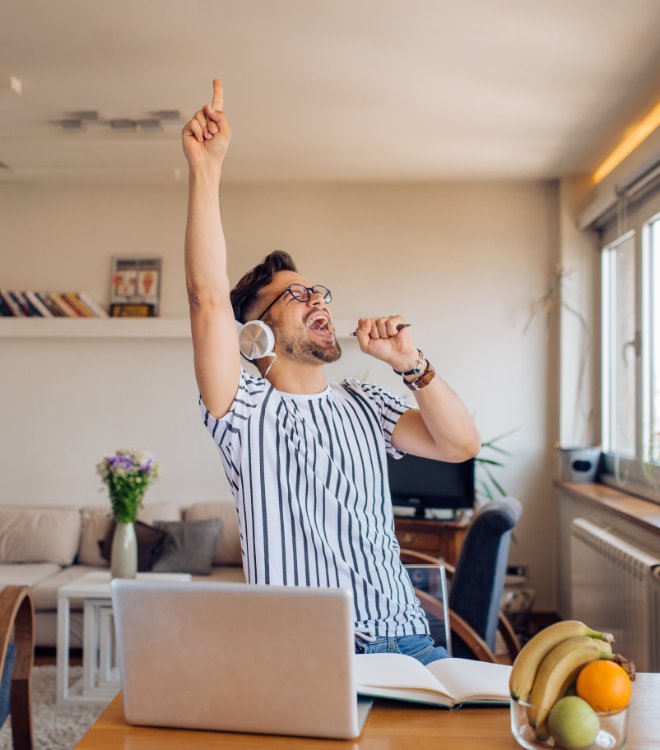 Excellent advice on price, fair rather than over rated. Time spent in presenting the property with pictures and description. Always took our telephone enquiries, never too busy and importantly kept us informed at all times. Would totally recommend this Office.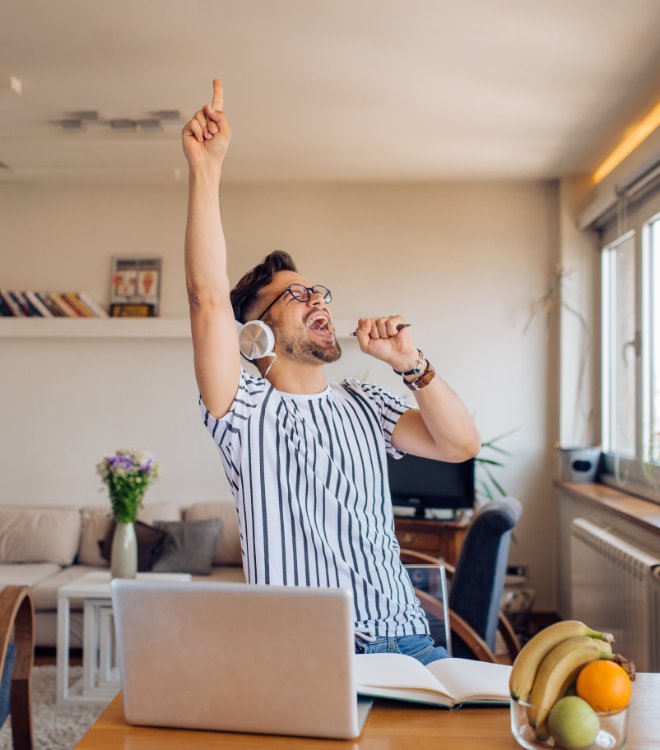 Thank you very much for making our sale go through as smoothly as possible. It has been a pleasant experience and I would definitely recommend the estate agents to anyone thinking of moving. Should we need to again in the future we most defiantly will. Thank you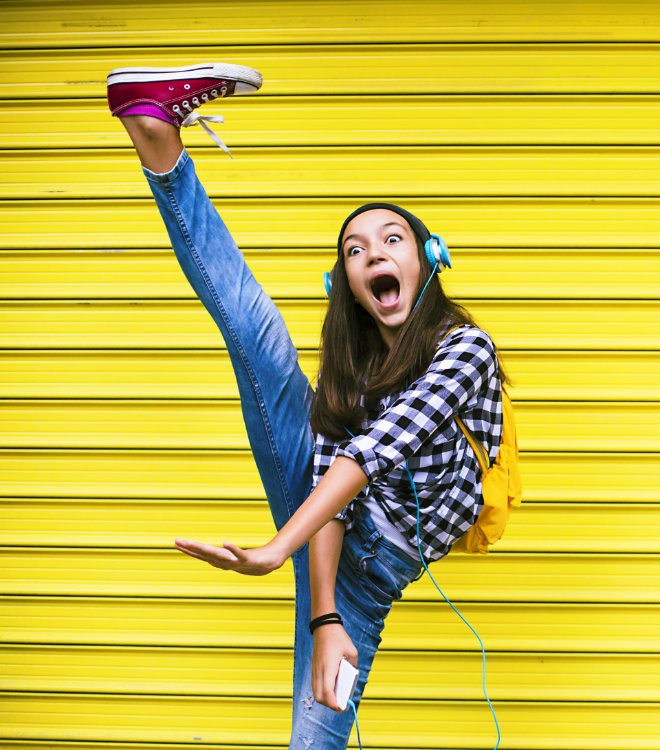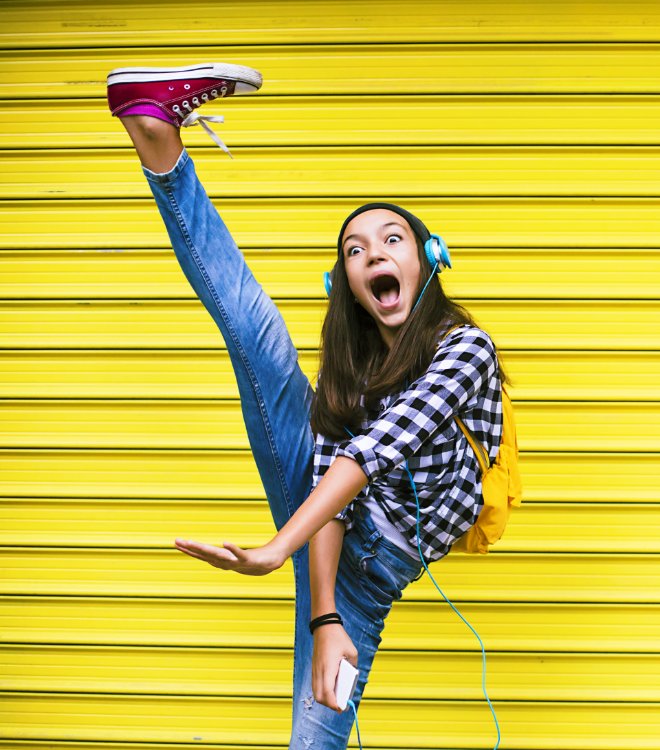 A professional and friendly service from the outset. Simon evaluated the house very accurately and was sympathetic to my needs, achieving a high price in the range which exceeded my expectations. Viewings were conducted without me there as I felt confident in their ability. Communications were good throughout the whole process and at no time was I feel pressured into using other services offered. Overall I feel I received a faultless service and would like to congratulate the team on their customer service.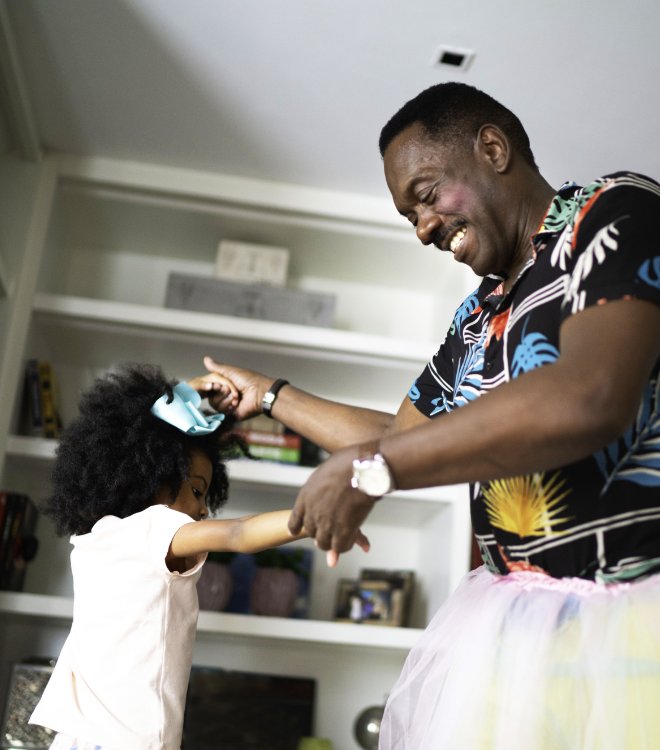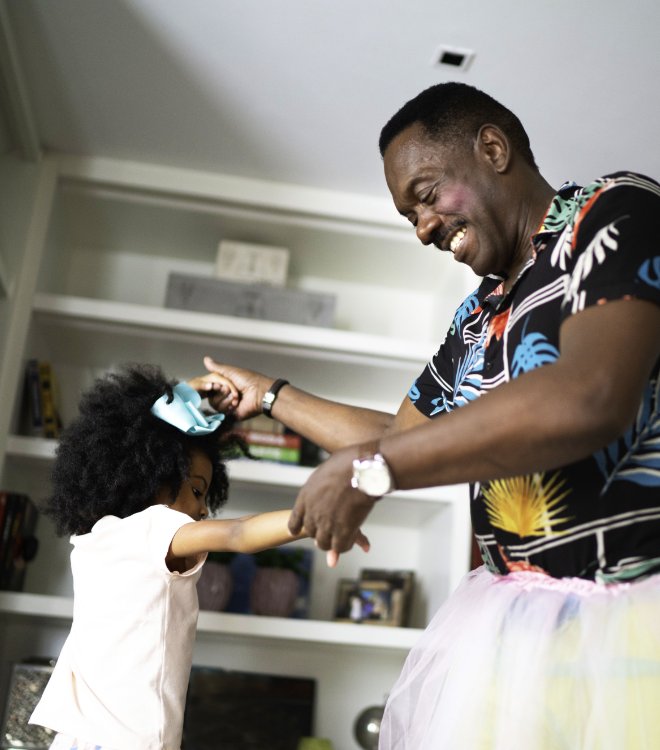 Frank went above and beyond the usual duties to see the deal done. He communicated as I asked (phone only other than for formal stuff) and kept it short and to the point. He had suggested solutions before he called and offered to do things to facilitate a difficult buyer who dropped her price considerably. They are friendly and approachable. Thoroughly professional. Highly recommended. Big thanks!
Frank Cooper – Associate Director of Frimley
I love being a part of this Aldershot success story – no two days are the same and having been an estate agent in the Hampshire area for nearly 20 years I have to say I have found my home in Aldershot. The marvellous relationships we have with our clients – built through providing great service – is building a legacy for the future. We are not the corporate robots that our competitors try to mould their staff into, we are entrepreneurial individuals who think outside of the box to make your move a reality.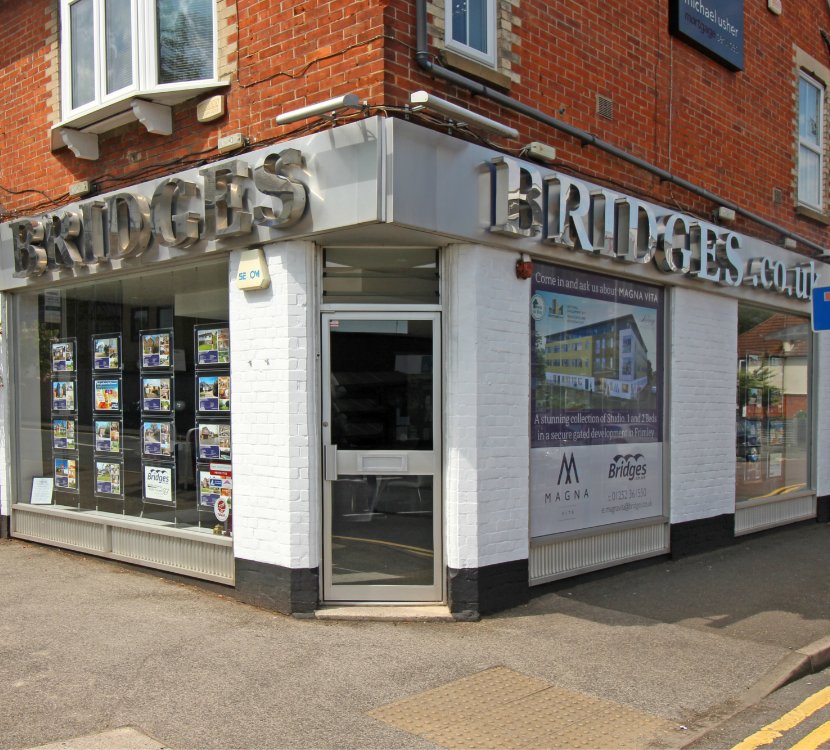 Estate agency and letting agents in Frimley
Our team of Frimley estate agents have one interest at heart, our clients. Our aim is to ensure we deliver our promises, and the property sale or purchase is dealt with efficiently by our personal client managers. Accurate valuations determine the best price to achieve maximum demand and top results. Determined to achieve the best price for our clients we utilise the most effective negotiation technique transparently and ethically to result in the best possible outcome for our clients. We will bring the property sale to a successful completion by working closely with buyers, sellers and solicitors within the chain, helping to take the stress out of your move and a smooth journey to your new home.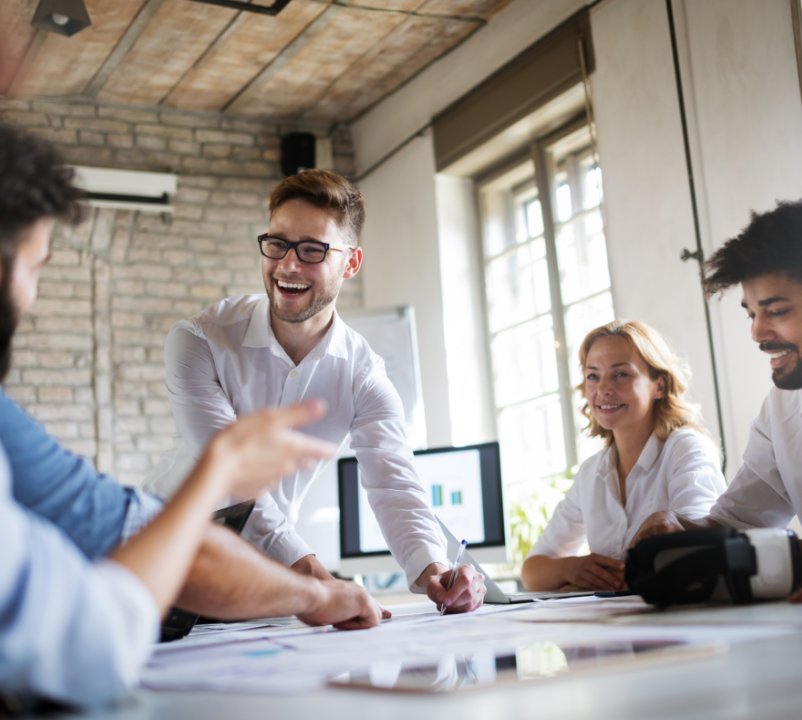 Estate agency and letting agents in Frimley
Following our successful opening of Bridges first office back in 1991, we built the company over the years on the ethos of excellent customer service and a can-do attitude. Bridges Frimley office opened in 1995 and is situated prominently on the corner of Frimley High Street and opposite Frimley train station. With a passion for employing local people, we pride ourselves on unrivalled local knowledge and on delivering a first-class service. Bridges Frimley have helped hundreds of residents throughout the town to buy, sell, let and rent all types of property.
We listen to your needs and requirements, jumping into action to use our experience of the Frimley property market to provide you with the best possible advice. We also have teams offering expert advice on mortgages and conveyancing, so you can be reassured all your property needs are met all under one roof. No matter what stage of your move and whether you are looking to buy property in Frimley, sell or are looking for houses to rent in Frimley, we would be happy to hear from you and discuss all of your property needs.
Average home values in Frimley
Data published by the Land Registry indicates that between 2012 and October 2021 average home values within the GU16 postcode area have increased from £304,000 to £460,000.* For detailed information on what Frimley has to offer to their residents, take a look at our Frimley Area Guide.
* Accurate value on 14/10/2021