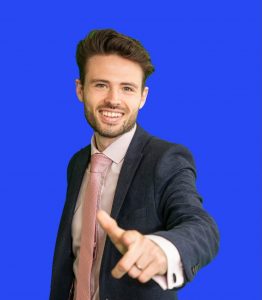 Business Development Advisor
Business Development Advisor
Suited to an enthusiastic, energetic and highly motivated individual who enjoys engaging with clients and customers alike as well as making a difference. You will also be comfortable in customer facing environments and business to business tasks.
A natural people person and confident communicator both on the telephone and in person you will add real value to the Bridges Group Departments by ensuring our customers and clients have been introduced and given access to all our partners that will benefit their sale or purchase from start to finish. You will also build a great rapport and relationship with our partners and advertisers both existing and future prospects.
Our national partners are among the top organisations in their fields, they work with us to assist customers and clients at the relevant points of their moving journey. You will play a large part in this journey leaving a positive and memorable impact on their experience with Bridges.
You will be based in our brand-new Fleet, Hampshire Hub office surrounded by a like-minded, bright and outgoing team. A driving license is preferred for this role due to branch visits and potential meetings with advertisers and partners.
Job Purpose:
Play an integral part in increasing our profile and brand and build upon our successes.
Follow the systems and processes built at Bridges to ensure that you are playing your part in hitting ALL business objectives.
Be part of a motivated team to challenge for top spot in town.
Help grow the office turnover and profit by delivering our strategy.
Ensure clients, contacts and the locals receive an appropriate, competent and high level of service.
To evolve by taking on more responsibility for the company's processes to progress onto being a Senior Client Manager achieving the milestones and showing the endeavour to do so.
Responsible For:
Driving additional services lead numbers to all time high's by hitting targets set.
Building excellent rapport with partners, advertisers and branches.
Outgoing calls – this is a huge part of the role, there is a small amount of cold calling involved predominantly this will entail calling our clients that have already been in touch with The Bridges Group.
Have great knowledge of our partners services and making sure our customers and clients have access to those services.
Building a live database of potential partners and advertisers.
Working closely with all the departments across Bridges not just your own to understand our business opportunities and leads.
Hours:
Your hours will run on a shift basis in line with our Hub's opening hours.
Week 1: Monday – Friday: 08:00-17:30
Week 2: Monday – Friday: 09:30-19:00
You will not be required to work weekends.
Salary:
Basic salary £18,000 OTE £31,000
Click here to apply for Business Development Advisor NOW
Click here to see the benefits of working for Bridges
VALUE MY PROPERTY TODAY
Lets get started! Our valuations are based on our extensive knowledge of the whole of the market.
Get a valuation