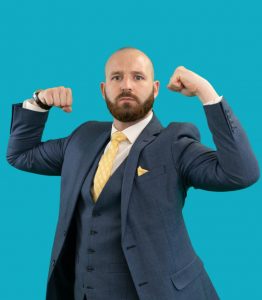 Do you have experience, drive and exceptional leadership skills?
A consistent and high level track record of listing & selling  – responsible for listings in your patch and increasing market share.  PERFORMANCE, PROFILE and REPUTATION are the fundamental aspects of the role.  Sales, Valuation and Listing of residential properties, whilst maximising fees and for sale boards, gaining new instructions will be your forte.  Ensuring at all times that our Customers receive the highest level of service to make a difference during their move.  The role is all encompassing and will include responsibility for the exposure of your office to the public, training and development of staff.  You will also have a firm eye for driving corporate business through your office and as such develop and nurture relationships that will ensure Bridges are a selected agent, whilst also having your eyes firmly set on recruitment for the company.
Job Purpose:
Increase our profile and brand and build upon your success.
Carry out and run existing systems/processes to ensure that we hit ALL business objectives.
Market share – knowledgeable and working with the directors to increase our position.
Profile – boards, sponsorship & networking – be the face of Bridges in the area.
Recruitment – bring into the company new talent or poaching existing talent elsewhere for ANY of our departments.
Build, manage and motivate a team to challenge for top spot in town for the market place.
Help grow the office turnover and profit by delivering our strategy and implement new strategies.
To manage the service levels and standards and ensure clients, contacts and the locals receive an appropriate, competent and high level of service.
To evolve into a high level member of the management team at Bridges with the emphasis on long term progression and running a profitable office over a continuous 5 year period or more.
Responsible For:
Ensuring the efficient operation of the department.
The team and running an organised, well run office.
Competency and composed decision making.
Training, developing and helping your staff achieve their targets and goals.
Overseeing compliance and service levels.
Winning high levels of business personally and as a team.
As well as residential sales, conveyancing, mortgage and land referrals and the growth of all these elements.
To work closely with the Lettings Department to grow Landlords which in the longer term will become Vendors.
Monitoring sales hitting exchange targets.
Your office's referral network and contact databases to increase "word of mouth" business.
Salary:  
Based upon experience.
Click here to apply as a Manager NOW
VALUE MY PROPERTY TODAY
Lets get started! Our valuations are based on our extensive knowledge of the whole of the market.
Get a valuation