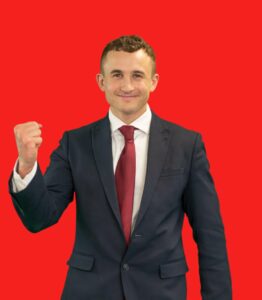 Senior Client Manager
Senior Client Manager
You will have a proven track record of selling and listing and commendable on service via review.
Sales, Valuation and Listing of residential properties.
Gaining new instructions will be your forte.
Ensuring at all times our Customers receive the highest level of service to make a difference during their move.
Job Purpose:
Increase our profile and brand and build upon our successes.
Follow the systems and processes built at Bridges to ensure that you are playing your part in hitting ALL business objectives.
Be part of a motivated team to challenge for top spot in town.
Help grow the office turnover and profit by delivering our strategy.
Ensure clients, contacts and the locals receive an appropriate, competent and high level of service.
To evolve by taking on more responsibility for the company's processes, to progress onto being an Executive Client Manager achieving the milestones and showing the endeavour to do so.
Responsible For:
Public perception of the company, boards, photos and how your present yourself.
Office presentation.
Delivering strategies and playing your part in an organised, well run office.
Competency and composed decision making.
Organising canvassing, touting and tout management with the help of the team.
Carry out your own, and others, viewing appointments with the focus on achieving an offer on the property.
Adhering to the company's expectations on compliance and service levels.
Winning high levels of business personally.
As well as residential sales, conveyancing, mortgage and land referrals and personal growth of all these elements.
To work closely with the Lettings Department to grow Landlords which in the longer term will become Vendors.
Provide feedback on your appointments on the same day and  report to the client within 24 hours.
Your office's referral network and contact databases to increase "word of mouth" business.
Salary:
Dependent upon experience.
Click here to apply for Senior Client Manager NOW
VALUE MY PROPERTY TODAY
Lets get started! Our valuations are based on our extensive knowledge of the whole of the market.
Get a valuation