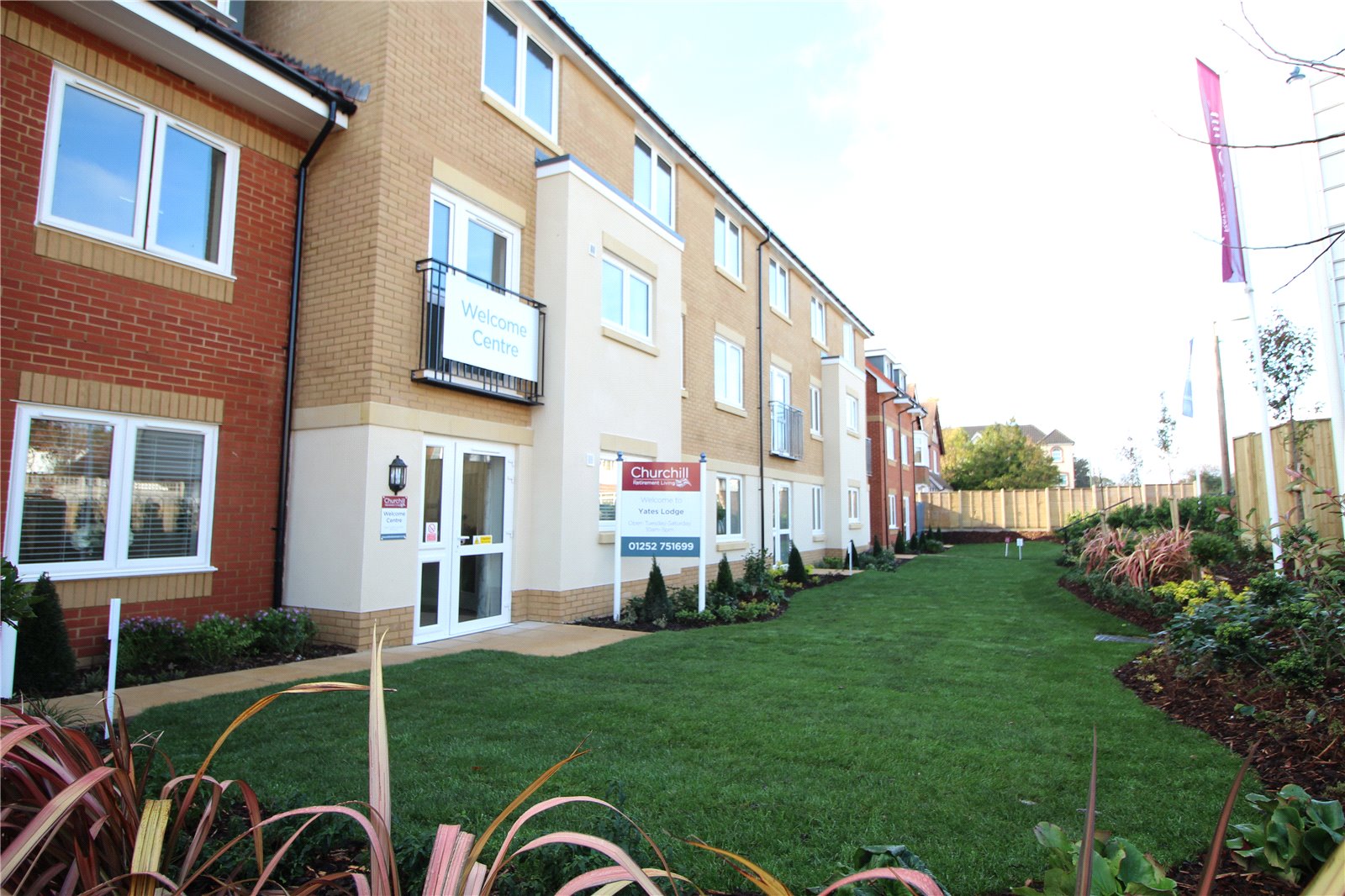 Retirement Apartment
Retirement Apartment
Yates Lodge
Yates Lodge is a beautiful development of 42 one and two bedroom retirement apartments located in the popular and thriving town of Farnborough.
Yates Lodge is named after Ivan Yates, an aeronautical pioneer, who was based in Farnborough for many years, carried out much of his research there and was also
President of the Farnborough Airshow.
Churchill have a strong, well established and trusted relationship with their customers that is supported by their experience, knowledge and our award-winning management company, Millstream Management Services. What's more, Churchill advocates an independent lifestyle. They believe retirement is all about having time to enjoy the things you love the most. They offer quality facilities to enhance and support your new, low maintenance lifestyle. Above all they offer a safe and secure retirement providing peace of mind for you and your loved ones.
About the LOCAL AREA
Farnborough has an excellent range of shops located in Princes Mead and The Meads Shopping Centres which are home to independent traders and high street brands such as Boots, Costa Coffee and WHSmith. There is a large Sainsbury's and an Asda supermarket, which also accommodates the local post office. An outdoor market selling food and other produce is also held twice weekly in Queensmead. Farnborough is also the home of St Michael's Abbey, a Benedictine Abbey with a small monastic community and the resting place of Napoleon III, Emperor of the French. To the east of the town the Basingstoke Canal is perfect for enjoying a walk along the towpath or a summer cruise, whilst in the Green Flag Frimley Park there is pitch and putt golf, a wildflower meadow and community garden.
Want to know how much you can borrow?