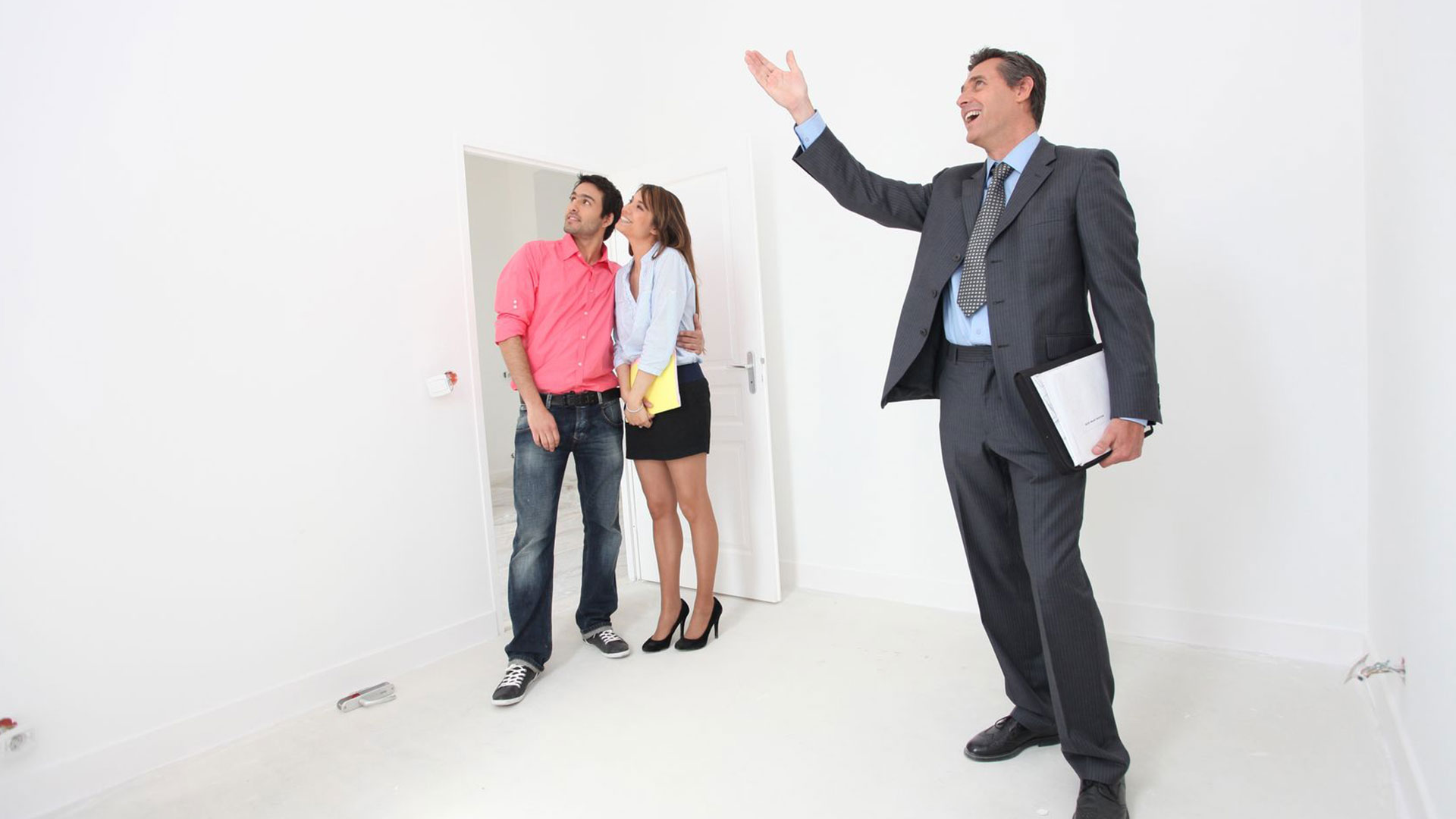 Advice
First Time Buyer Guide
Understanding the first time buyers market
The market is competitive and there are more first time buyers now than at any point since the start of the recession in 2007 and it's growing every year. As the market is more competitive, it could mean house prices are on the rise and government schemes like Help to Buy might get watered down. Lenders are more regulated than ever and this could mean you have to do more to prove you can afford a mortgage and you may need a larger deposit, 20% – 25%. Interest rates however are at a record low, meaning mortgage rates are cheaper than ever.
Working Out Your Budget
You need to have all your finances in order to obtain a mortgage. Try not to overstretch on your mortgage and struggle for money each month and factor in if the property requires some maintenance, for unforeseen expenses. Stamp duty, which is a tax that must be paid on the purchase of properties, when you're buying your first home is as follows:
You can claim a discount (relief) so you don't pay any tax up to £300,000 and 5% on the portion from £300,001 to £500,000.
You're eligible if:
You, and anyone else you're buying with are first-time buyers
You complete your purchase on or after 22 November 2017
If the price is over £500,000, you follow the rules for people who've bought a home before.
Things to take into account when working out your budget
Income
Income (wages/salary/gifts)
Interest from savings
Tax relief/benefits
Outgoings
Shopping (food, clothes)
Car (insurance, tax/loans)
Insurance (home, travel, health)
Child care, travel expenses
Bills: phone, energy, TV, internet
Gym memberships, credit cards
Going out, holidays
First decide where you would like to live, take into account family commitments and travel to work. Also maybe visit the area (if new) several times to get a feel for it, look round for shops, schools, facilities and public transport links or motorway links.
You may have to make some compromises so make a list of priorities that can't be changed.
Freehold or Leasehold Property?
Freehold – gives you outright ownership of your property and the land it sits on and you have the right to live there as long as you like and you have the right to make changes to it.
Leasehold – tends to be found on flats/apartments (occasionally houses so make sure you check first), you're actually buying the right to live in someone elses property for a set term.  The lease is usually around 125 or 99 years, when you obtain the lease you have the remaining term.  Always check the lease length as under 82 years could have an effect on your mortgage.  You also pay ground rent to the freeholder and an annual maintenance charge payable to a management company and you would have to request permission from them to make any changes.
Viewings
After making a shortlist of properties of interest, call the agent and arrange to view them.  Try if possible to have a family member/friend with you for a second opinion.   If it is the right house for you, you will feel comfortable and start picturing where your belongings will go.  Ask lots of questions, maybe take a list with you.  Try to look beyond the décor as that can be changed, try to focus on the size of the property/garden and whether the property will accommodate you sufficiently and maybe allow growth within the property i.e extending.  Check also the natural light in the property and which way the garden faces if looking for a sunny garden.
After the viewing have a good look at the area and get a feel for it, maybe drive past the property at different times of the day and weekends.  Locate any public transport links or motorway links you may need to travel to work, also look at distance to local schools and shops if necessary.
Mortgages
When should I speak to a Mortgage Broker?
Before you commit to anything or arrange any viewings you should speak to a reputable mortgage broker who has a good understanding of the first time buyer market.  Ask before if you are just getting advice and try to speak to a broker who has access to the whole market place (a bank may only highlight their own products).  Bridges will be able to recommend Easy Street who we have previously worked with, or ask a family member/friend for a recommendation.
What are my options?
REPAYMENT MORTGAGE
A repayment mortgage is the most popular type in the UK, where every month you pay a bit of your mortgage, plus the interest.
INTEREST-ONLY MORTGAGE
An interest-only mortgage is riskier but cheaper each month.  Each month you pay the interest and pay the rest of the original mortgage in one sum at the end of the term.  Not everyone will be able to get this kind of loan – you need to be very good at saving or investing.
After deciding on the type of mortgage you need to decide if you want the interest rate to change (variable) or stay fixed.  A variable mortgage comes in two choices: tracker and standard variable rates.  With a tracker, the interest rate rises and falls with the base interest rate set by the Bank of England.  With the standard variable rate, the interest is set by the lender and they can change it when they want to.
With a fixed rate mortgage, your interest rates stays the same and then reverts to a standard variable rate.  This option will keep your mortgage repayments the same for years (as agreed with the lender normally 2 to 5 years).  The downside is it doesn't get cheaper when the base interest rate falls but there may be an opportunity to look for a better deal once the agreed term is up.  Most mortgages are portable and can be taken with you when you move.
Once you have agreed a deal you like, you should get a mortgage agreed in principle, essentially a promise to give you a mortgage once you've made an offer on a home. You'll be seen as a more serious buyer if you can get one, with less chance of being beaten by somebody else and more chance of having your offer accepted if the seller is looking for a quick sale.  To get the mortgage in principle your broker will do a complete credit check and confirm in writing the amount they are willing to lend you.
MAKING AN OFFER
After viewing several properties, you have found the property which you want to make your home.  Before you make your offer check the house against the local property market.  Compare the asking price and sold prices against other houses in the area.
Inform the estate agent that you would like to make an offer and they will liaise with the owners.  You could use your first offer as a starting point, if this is rejected you can always increase, there is no limit on offers you make, but try not to offer too low to offend the owner.
If you have a mortgage in principle and you know the owners want a quick sale, tell them you are ready to go.  Being a first-time buyer, you won't have to rely on a chain so you can make a quick move.  This could help you get your offer accepted.
Ensure your offer is subject to contract and also remember the seller reserves the right not to sell and can withdraw from the sale right up until exchange
of contracts.
You will receive a letter from the estate agent confirming your offer within 24 hours.
When your offer is accepted you need to ask the estate agent to take the house off the market.
This is the seller's choice and they may want to leave it available until the survey has been booked in.
You will need to provide the estate agent,
mortgage broker and solicitors with picture ID
and proof of address less than three months old for money laundering purposes.  Also, you will need to provide the estate agent with a copy of your mortgage in principle.
Next, you will need to instruct a solicitor/conveyancer to carry out the conveyancing:
Surveys
Surveys check the property's condition so you
know what work needs to be done.  You may be able to renegotiate the price if the survey turns up anything unexpected.
There are three types of survey:
Mortgage Valuation
Costs around £250 and is usually mandatory and included in your mortgage providers services.  It consists of a cursory glance over the property, which may not spot any major faults.  It checks the value of the home against the loan they are giving you because the lender wants to make sure they're not overvaluing the security of your mortgage.  If the valuation is less than the sale price agreed this may affect the size of the mortgage they are prepared to give you and you might have to make up the difference.
Homebuyers Survey
Costs around £500 and will identify most problems.  You will need to arrange it yourself and they will do a more thorough check of the property.  Any issues could allow you to renegotiate the price.  The report belongs to you and the surveyor has a responsibility to you.
Full Building Survey
This can cost up to £1,000 and is the most thorough survey you can get.  This is usually not necessary unless the building is very old or has unusual features.
EXCHANGING CONTRACTS AND MOVING IN
Finally – it's time to sign the contracts. This is when you pay your deposit to the solicitor and agree a completion date, which usually happens one or two weeks after the exchange of contracts.
At this point you are legally committed.
Once contracts are exchanged, you can't pull out without being liable for the deposit stated in the contract.  Similarly, the owners can't decide to accept a higher offer.
Now there is nothing left to do but enjoy your home – congratulations on your first home purchase!
Congratulations and Good Luck!
VALUE MY PROPERTY TODAY
Lets get started! Our valuations are based on our extensive knowledge of the whole of the market.
Get a valuation