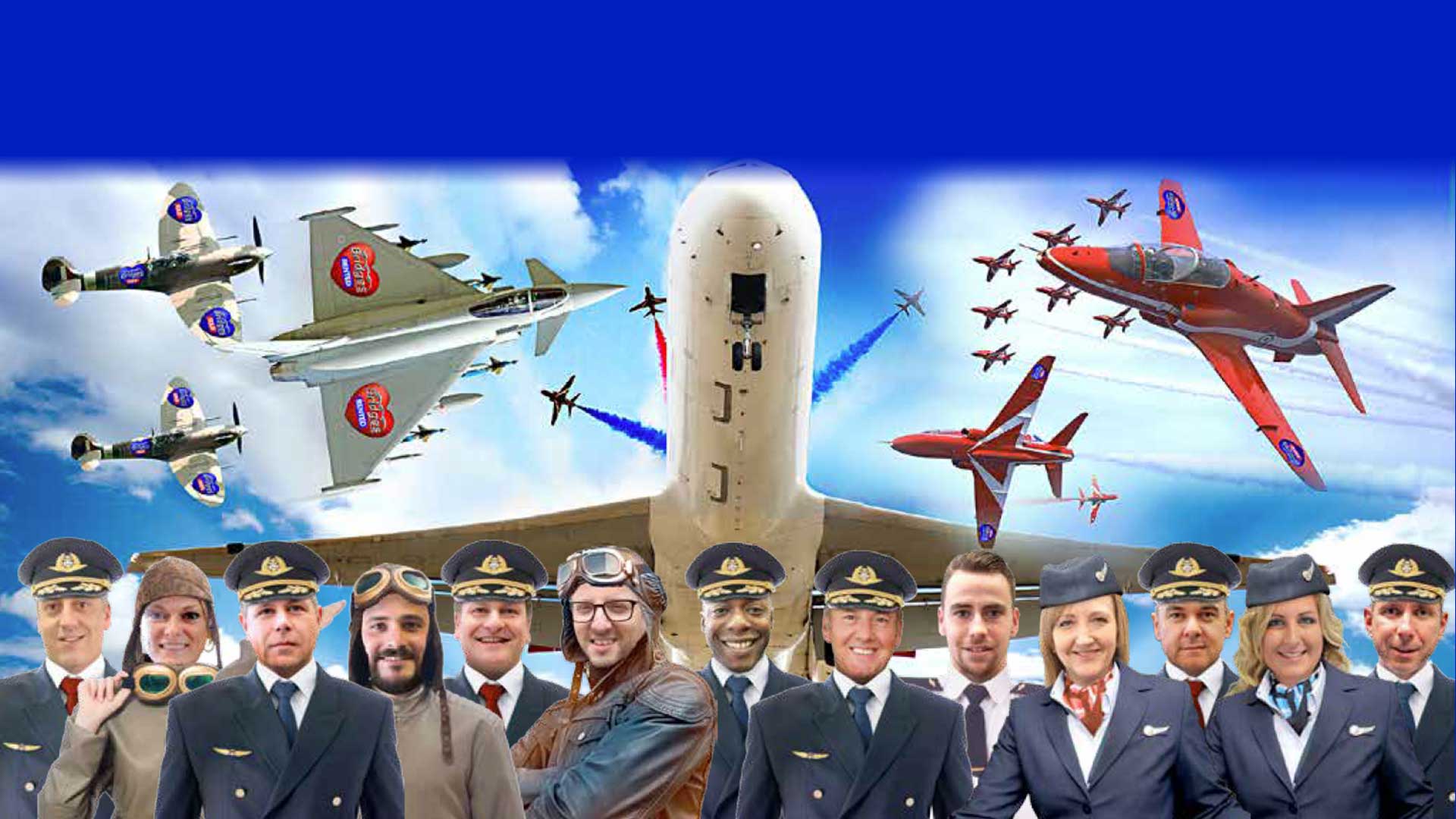 Whilst all eyes are on the famous Farnborough Airshow in the coming weeks, we will be putting on the usual show ourselves to make our audience coo and wow at our fantastic display of ability.
Our sales force are the envy of our competitors especially when finding the right, fully qualified & serious buyer can sometimes be a dog fight! Our top 'Aces' continue to offer a less turbulent, non-stop journey and ensure a safe landing into your new home!
Our sales progression department, who we like to think act as our hosts and hostesses of the ground, ensure your journey will be smooth and relaxing, keeping you informed throughout the journey, tirelessly working to ensure you are comfortable and arrive at your new destination feeling fresh and ready.
Our administration department are our ground crew, they work diligently behind the scenes to ensure everything is where you want it, when you want it. Every inspection is made to ensure your safety and guarantee a smooth landing.
Your comfortable trip, with no surprises is our aim. We facilitate it by employing and retaining the most knowledgeable and experienced 'pilots' we can find, local, understanding and conscientious providing a very business class trip.
Your portable electronic devices must be set to 'Bridges mode' to receive our confirmation of viewing appointments and feedback and to see our showcase of your home until an announcement is made upon arrival of a sale.
Don't instruct a cattle class agent, they may get you there in the end but not without a lost bag, an uncomfortable and inattentive journey and possibly a scandal! You wouldn't want to get onto a plane with an inexperienced pilot, so don't risk putting your sale or rental in the hands of valuation and a first class experience. On behalf of Bridges and the entire crew, I'd like to thank you for joining us on our journey for the last 25 years and we are looking forward to seeing you on board in the near future.
VALUE MY PROPERTY TODAY
Lets get started! Our valuations are based on our extensive knowledge of the whole of the market.
Get a valuation