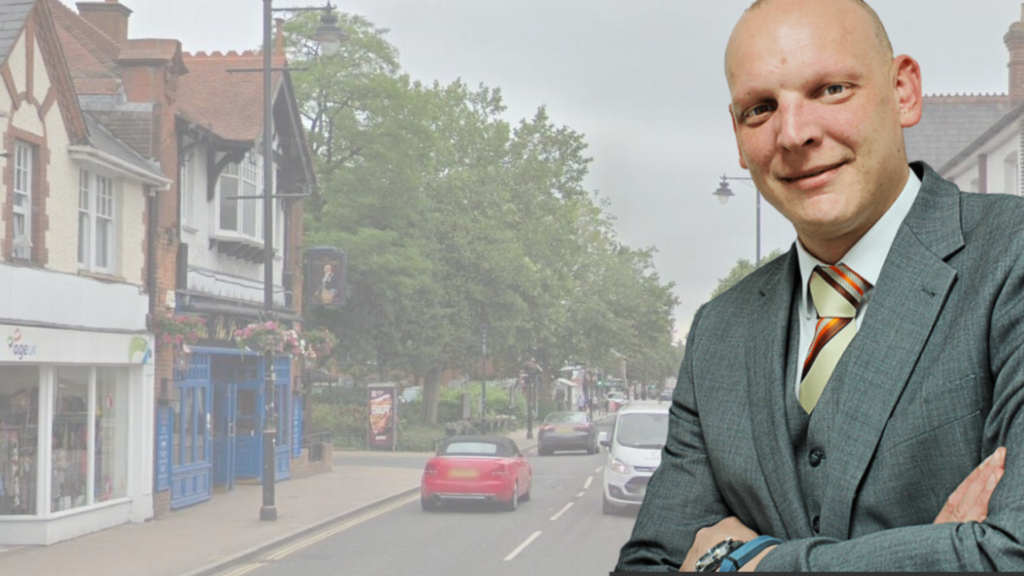 Careers
House prices Fleet: How much is your home worth?
In 2010, Fleet and its surrounding villages was named the healthiest, happiest, and wealthiest place to live in Britain by The Guardian. So over 10 years on we spoke to Dale from the Bridges Fleet office who reflected on the last 10 years, the changes in the market and why Fleet is still a fantastic place to live.
Hi, I'm Dale and I'm the branch manager of the Fleet office and have worked in my hometown for a number of years now.  I'm going to tell you what's going on in the fleet property market today and how the house prices in Fleet have changed over the past 10 years.
Although the demand has increased in the last year or so with the stamp duty holiday and the impact of COVID, house prices in Fleet have been rising at a tremendous rate over the last 10 years. Over this period, we have seen price inflations of approximately 53%, which is phenomenal. Specifically, in the last 12 months alone, the average sale price of a detached home in Fleet is in excess of £700,000 and similarly a semi-detached house is selling in excess of £420,000, an average at slightly less in Church Crookham within the average sale price for semi-detached house at £410,000.
Although stats and averages can sometimes give you a guide, the best way to find out the value of your home in Fleet or the surrounding areas is to get in touch with a reputable estate agency and most, including ourselves, will be more than happy to come out and give you some free, no-obligation advice. There are so many different factors to think about when valuing your home including, but not limited to: kerb appeal, condition, neighborhood, renovations, size, plot, location and school catchments.
We have seen a 12% uplift in Fleet house prices over the last 12 months alone so if you are thinking of selling and wondering how much your house in Fleet is worth, there's no better time to find out!
Is this increase in house prices in Fleet due to the Guardian's rating of being the happiest and wealthiest place to live? The fact that schools are so highly regarded?  Or, is there another reason Fleet offers such an attractive market?  Why do you think people want to live in Fleet Dale?
"I mean, it's obvious to me, but then I've lived here all my life.
We have a great demand for what we used to call London buyers and the current climate has heightened that demand. There is a big exodus of people who want to get out the city and Fleet offers a lot of green space, while still offering easy access to the city.  I wouldn't necessarily say we offer country living, but I do think that those coming out the city do feel that there is a good balance here!
As well as the location we offer some really good schools. The range of Fleet and Church Crookham schools mean that those with young families are spoilt for choice.  Fleet offers good and excellent Ofsted reports on the majority of its schools. Which means that our excellent school catchments will affect the house prices, as being in a good catchment area is usually a top priority for most parents when house hunting and families are prepared to pay a premium for the best option!"
What does Fleet have to offer its residents?
"With lots of new developments going up, we've now got access to some fantastic sang land to explore – including access to some old military land that we didn't have access to a few years ago. They offer some lovely walks, I regularly walk my dog there and you quite often see the cows out in the fields and little ones like playing in the pill boxes that you'll see. Just down the road from me there is 80 acres of countryside or country park behind the Edenbrook development offering lots of open space – you really are spoilt for choice!"
Having lived in Fleet all your life Dale what is your favorite road?
"It has to be Dinorben Avenue, Fleet as that is where I grew up.  My father still lives there, and I hope that one day I will again to – that is my goal!"
What is your favorite pub or restaurant in the Fleet area?
"Definitely a shout out to The Foresters, Church Crookham – in normal times you can probably catch me in there once if not twice a week and in the last few weeks I have been known to have their takeaway Sunday roasts!  If you haven't tried it, I would recommend!"
If you are considering a move to Fleet or Church Crookham or are moving within the area and would like some advice, call Dale and the team today on 01252 788101 or get your free 60 second valuation here.
VALUE MY PROPERTY TODAY
Lets get started! Our valuations are based on our extensive knowledge of the whole of the market.
Get a valuation