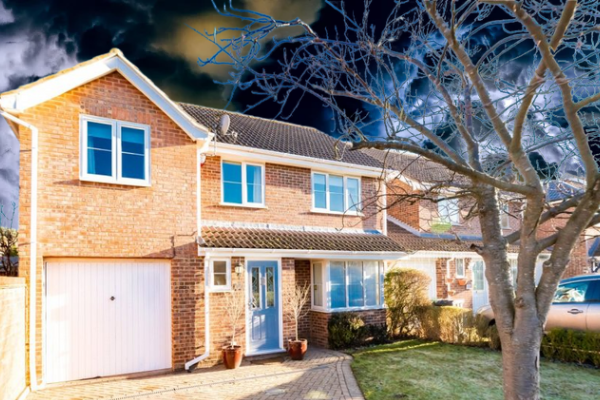 Advice
How to protect you and your home from Storm Eunice
We are sure you have heard that STORM EUNICE is on its way, with the weather warning around the country upgraded to red and local schools closed.
We have been warned of extra strong winds and heavy rain expected so please keep safe, also if you currently have a Bridges board at your home please ensure it is secure and report any issues/falls here.
Here are our top tips on how to protect you and your property against extreme weather:
Security – Our first tip is to shut your windows and doors,  if you can store your garden furniture away or tie it down to secure it and park your car somewhere safe to protect it from falling tiles or trees.
Keeping Grounded –  We know that trampolines are made to bounce but it's really important to secure them so they don't fly away in the wind, also make sure any unsecured items, like gazebos, heaters and pots in gardens, that can cause damage in high winds are secured.
After the Storm – We recommend that you check that you haven't lost any roof tiles or get someone to check for loose tiles – if not seen loose or missing roof tiles could cause a leak.  All gutters and pipes should also be cleared to prevent an overflow in water and heating should be kept on to avoid damage from cold pipes.
Bridges will continue to monitor the situation today, we are currently still fully operational and are available on 01252 361550 until 6pm today alternatively visit www.bridges.co.uk to browse, book and contact.
VALUE MY PROPERTY TODAY
Lets get started! Our valuations are based on our extensive knowledge of the whole of the market.
Get a valuation