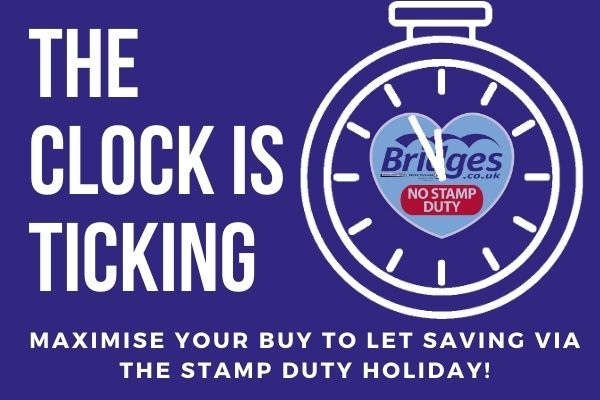 Lettings
Maximise your buy to let saving via the stamp duty holiday!
With the chancellor's recent announcement to cut stamp duty until March 2021 landlords have the perfect opportunity to maximise on their portfolio and take advantage of the huge boost offered to the housing market.
Shrewd investors can save thousands if they act now and while there are still bargains to be had on their next investment. As the housing market sees a surge in sellers and buyers alike, we would encourage any landlord to review their position and speak to one of our experts who are witnessing the rapidly changing market as a result of the holiday.
With many affected by the lock down financially, the government's welcome news will incentivise those who were perhaps waiting until next year before they purchased their first home. This will have a huge impact on stock availability, and we would encourage investment landlords to benefit from their enviable position over an owner occupier trying to secure their first property before next year's deadline.
When it comes to long term capital growth, property continues to be one of the safest asset classes to invest in and we can help you every step of the way. If you would like to speak to us about increasing your portfolio or even securing your first buy to let investment, then please call us now on 01252 361550.
VALUE MY PROPERTY TODAY
Lets get started! Our valuations are based on our extensive knowledge of the whole of the market.
Get a valuation