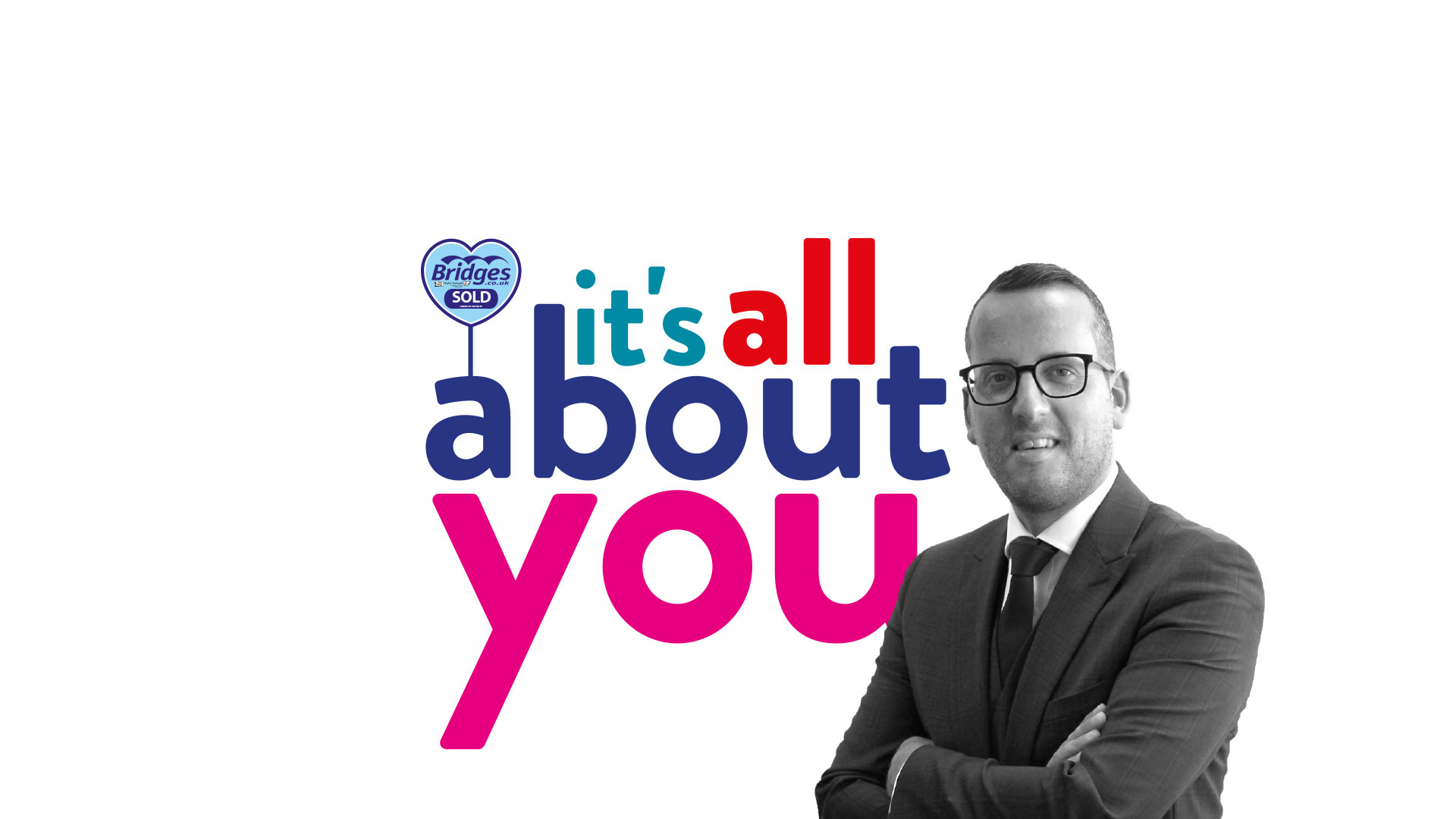 Company
It's All About You
Think back to the summer of 2005, a floppy haired boy band called McFly released a song titled 'It's all about you!'
A love song in which they utter those 4 poignant words more than 25 times in a 3-minute track. Fast forward to 2018, we can safely tell you it is a mantra we have used for the last 27 years, it really is all about you, our customer, the lifeblood of our business.
If you are reading this article you will know by now that Bridges have always remained innovative and fresh with our marketing and certainly lead from the front when it comes to profiling your property, whether it be to sell or to rent.
What, however, you don't get to see through our marketing is the work and strategy we put into making our customers' experience the smoothest there is when it comes to moving home or having your property managed. One of the most important facets of Bridges is that all of the Directors remain on the shop floor, in the offices and in and around clients.
Talking to clients is the highlight of our Directors' week, we have the ability to listen and learn, empathise and question and test our new ideas and theories walking in the shoes of our clients.
There is no ivory tower here at Bridges, we are all focused on making the moving experience so memorable that you have no option but to shout from the rooftops about our service! We feel that failing to truly understand what you feel about using Bridges and what we deliver to you is quite simply unacceptable in the world of estate agency today.
Such is our passion for delivering a memorable experience our staff new or old radiate the need to be the best by spending their working day with our Directors who started the business all those years ago. We simply believe that being the biggest estate agent is a title that can be purchased but being the best must be earned, something that we remind ourselves of everyday.
James Baldry – Bridges Managing Director
VALUE MY PROPERTY TODAY
Lets get started! Our valuations are based on our extensive knowledge of the whole of the market.
Get a valuation