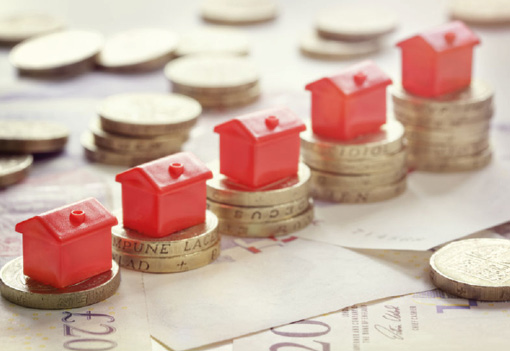 Advice
Landlord or a property manager?
How easy is it for landlords to manage their own property in 2018?
Last month, a new database of "banned" landlords was established as the Government introduced banning orders for those who fail to protect tenants – so life just became a lot harder for landlords managing on their own and trying to ensure they don't fall foul of ever increasing reams of legislation.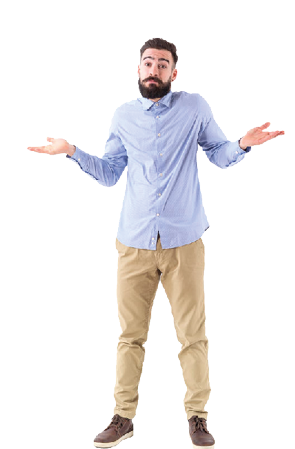 So what is different now and how knowledgeable do you have to be? Well, there are now over 150 laws that apply to landlords wishing to let their property. Measures originally announced in the Housing and Planning Act 2016 have given additional powers to local authorities to act against 'rogue' landlords and agents. Since 6 April 2017 authorities have been able to impose penalties of up to £30,000 in certain circumstances, and there are now additional circumstances in which a Rent Repayment Order may be granted. Since 6 April 2018, local authorities are able to seek banning orders against landlords and agents who commit certain offences. Regulations setting out the information that should be recorded in the database also came into force on 6 April 2018.
Landlords who have been banned from letting property will be prevented from letting or managing a property. The Department for Local Communities and Government (DCLG) has listed a number of breaches that can result in landlords being banned.
They include:
Illegally evicting or harassing tenants
Using violence to enter a property
Failing to comply with an improvement/overcrowding notice or prohibition order
Failing to adhere to HMO (houses in multiple occupation) regulations
Providing false or misleading information
As a landlord, there is a formidable list of matters you need to comply with to ensure the safety of tenants living in your property. These include:
Maintaining heating and water and sanitary systems
Having a gas safety check completed by a Gas Safe registered engineer each year
Ensuring electrical circuits and appliances are safe
Ensuring furniture meets fire-safety regulations and testing smoke detectors
Carrying out a condition check at the start of the tenancy
Ensure your tenants are living in the UK legally under 'Right to Rent' laws
With the above in mind, more and more landlords are deciding to instruct a managing agent to manage their property on their behalf. A substantial amount of new legislation has been introduced over the last three years including new affordability legislation, taxation changes, MEES regulations, and smoke alarm and carbon monoxide regulations. Whether a first-time or long-time landlord, managing a property has become a more complicated and expensive business and the barrier to entry gets higher every year.
It is crucial therefore that landlords remain conversant with changes in the industry and ensure that they do not fall into any of the myriad potential pitfalls.
The Government also intends to require all landlords to be covered by a redress scheme as well as agents.
February 2018 saw the publication of a consultation paper on "strengthening consumer redress in the Housing Market".This paper sought views on how such a redress scheme might operate and also raises a possibility of streamlining the various redress schemes by introducing a single housing ombudsman.
If you are renting or letting a property through a letting agent in England, you may be surprised to know that there is no mandatory training that letting agents must complete or code of practice they must work to.
The only mandatory requirements are that your agent must be registered with one of the Government approved consumer redress schemes and they must protect all tenancy deposits through one of the approved schemes. This will change in the future.
On 1 April the Government announced new proposals, which will benefit around 9 million households in England's private rented and leasehold sectors. These proposals include:
1) A Code of Practice
A new mandatory code of practice that all agents will need to work to and an independent regulator that will be given the powers to deal with any that break the rules. This is designed to protect consumers by driving rogue agents out of the industry.
2) Qualifications
Under the new proposals, letting agents will be required to obtain a nationally recognised qualification to practice. This is designed to further professionalise the industry.
3) Client Money Protection
Client Money Protection (CMP) is designed to ensure that landlords will receive compensation in the event that a letting agent goes out of business or misappropriates client funds – another way to further professionalise the industry. According to industry estimates, £2.7 billion in client money is held by letting agents at any one time and the Government has confirmed that all property agents in England will need to be part of an approved Client Money Protection scheme by April 1 next year. Compulsory Client Money Protection will level the playing field and will give you the peace of mind that your agent has financial protection in place.
At Bridges, many of our staff are qualified Members of ARLA (Association of Residential Letting Agents) with many years of experience and membership. Newer members of staff undertake the "Technical Award in Residential Letting and Property Management" in order to qualify for Membership of ARLA and to become licensed to practice in advance of new legislation.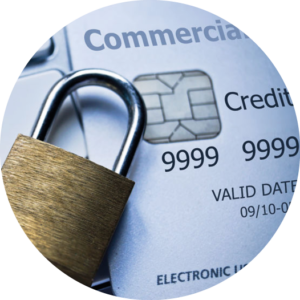 How much harder then must it be for an individual landlord to be expected to cope with the rigours of compliance and legislation?
In summary, the evidence suggests that the days when a landlord can manage alone without being a full-time professional are rapidly disappearing as the risks involved are already too many, too onerous and the liabilities too punitive – and likely to become more so in future.
So, to save you time, effort and worry, and to give you peace of mind, we would like to welcome you to Bridges Lettings – a regulated agent with client money protection and with over 25 years' experience – to help support you and manage your property.
VALUE MY PROPERTY TODAY
Lets get started! Our valuations are based on our extensive knowledge of the whole of the market.
Get a valuation