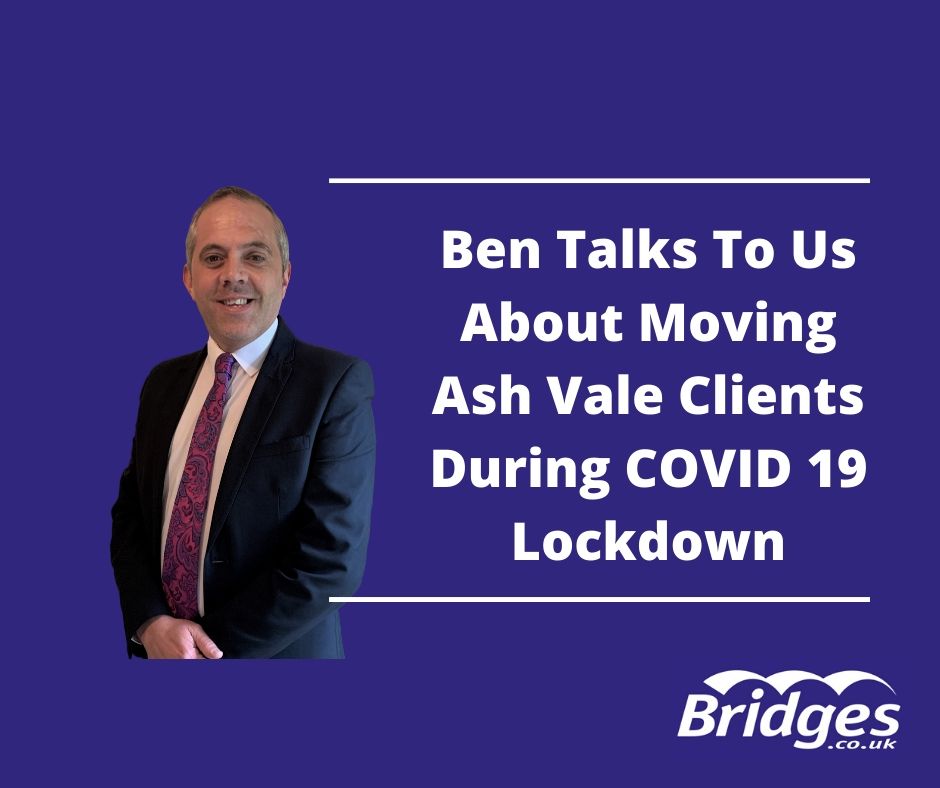 Company Uncategorised
Moving Our Clients During COVID 19 In Ash Vale
What's Happening In The Ash Vale Property Market Since Lockdown?
Ben updates us on what's been happening in the local property market during COVID 19 and Lockdown – He tells us of his success and keeping positive also some 5 star Feefo reviews from his happy clients!
Video Transcript
Hi It's Ben from the Ash Vale team I hope you're all well and your families are all safe!
It's just a quick video message today to give you a bit of an update and a bit of insight as to what we've been doing since we've been on lockdown.
So personally for me I do like to always see the positives in situations and the positive that I've taken out of this period has been the time I've been able to spend with my three lovely children! Normally daddy would be busy at work all day and the kids would be at school and I would only get a few hours with them if I was lucky but since lockdown I've spent some real quality time with them and it's been fantastic! I mean sometimes we get on each others nerves because we can't go out but the actual time that we've spent together has been special and it's something that I'm probably never ever going to get again and something that I will remember for the rest of my life! BUT  as for the market well what can I say it just goes to show that people will overcome whatever challenges are put in front of them so as an officewe've been extremely busy we did a number of sales in April with a lot of vendors very very happy that they've been able to find a buyerduring very very challenging times and prices have been holding up quite well we've also managed to exchange a lot of business so a lot of clients have actually moved during the lockdown period despite the numerous challenges that were put in front of them we have managed to find a way and people have moved during this crazy period we had one first-time buyer last week who picked up her keys in a socially distancing way and to hear her shouting and screaming with joy as she went up the road was something that will live with me forever we also had another vendor last week who used to work for us and she completed on her maisonette last week and was absolutely over the moon to be able to do it during lockdown so what can I say we're still busy we're still working we've got staff in all of our offices and everyone saying the same thing that may have started off very very busy lots of inquiries coming through lots of people asking about properties and mobile tools and people wanting to do business so my advice to you is this if you've got anything to do with property whether its Sales or Lettings any enquiry doesn't matter if it's big or small then please pick up the phone and give us a call because one of us would love to talk to you today and all our teams are here for you so I hope you'll get through this period well and we look forward to talking to you if you need us!
VALUE MY PROPERTY TODAY
Lets get started! Our valuations are based on our extensive knowledge of the whole of the market.
Get a valuation