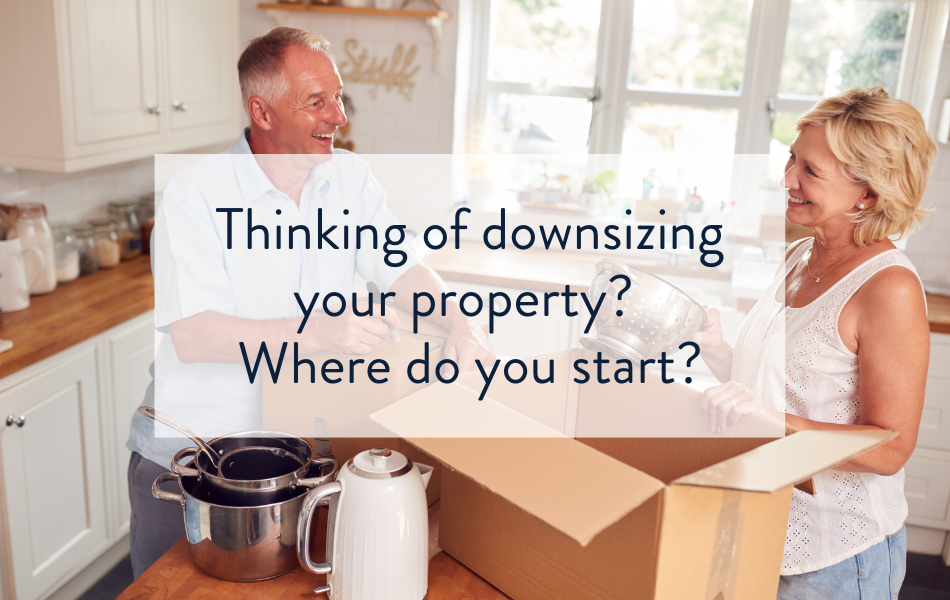 Advice
Thinking of downsizing your property? Where do you start?
Thinking of downsizing your property? Where do you start?
The idea of downsizing can be an intimidating one. It's not always easy to know where to start when you're considering it. In this blog post, we'll provide some tips on how to get started and make the process as smooth as possible.
1) Take an Inventory
The first step in downsizing your home is to get a good understanding of all the items you have and where they are located. Take some time to go through each room in your home and make a list of everything you own – remember to ask for help if needed from family and friends. This will allow you to determine what items you need or want to keep, what can be sold or donated, and what needs to be thrown away. Additionally, make a list of items that may need to be stored. These items might include seasonal decorations, extra furniture, or other bulky items that won't fit in the new space.
2) Research Storage Options
Once you have an inventory of all your belongings, research storage options for those items that don't fit into your new space. Consider rental services such as PODS or self-storage facilities to store any larger items or collections. You might also consider family members who may be willing to take some of the items off your hands temporarily until you find a permanent place for them.
3) Get in touch with a reputable estate agent
When you're ready to start looking for your new home, it's important to get in touch with a reputable estate agent who can help guide you through the process. Your estate agent should be able to help you find a home that meets your needs and budget while also taking into account any other criteria such as location or proximity to amenities or social commitments.
If you're considering selling your current home, Bridges can provide you with a free valuation and help you determine the best way to maximise your return on that sale. We can also provide advice on staging, sorting and preparing your house for potential buyers.
4) Prepare for a Move
Once you've identified the new home, it's time to start packing up all of your belongings. Start by prioritising what items need to go first and make sure those are packed up safely. If possible, you may want to hire professional movers or enlist friends and family members who are willing to help out with the move. Make sure you have enough boxes or containers on hand as well as packing materials such as blankets or bubble wrap in order to protect fragile items during transportation.
5) Get Settled
Once you have moved into your new home, take the time to slowly unpack and organise everything. This will help you get a better feel for how different items can fit in your new home. Additionally, it's important to keep in mind that downsizing doesn't mean sacrificing style or comfort. Keep pieces of furniture that make the most sense for your new living space and add decorations that reflect your personality.
Downsizing can be a big undertaking but with some proper planning and preparation, it doesn't have to be an overwhelming process. Follow these tips for getting started and you'll soon find yourself settling into your new life without all the clutter!
If you're considering downsizing or feeling overwhelmed by the prospect and you're looking for some expert support, speak to our Bridges team today. Our teams have over 30 years of experience in the process, they are ready to listen, advise and guide you through all the details to guarantee you a hassle-free move.
VALUE MY PROPERTY TODAY
Lets get started! Our valuations are based on our extensive knowledge of the whole of the market.
Get a valuation