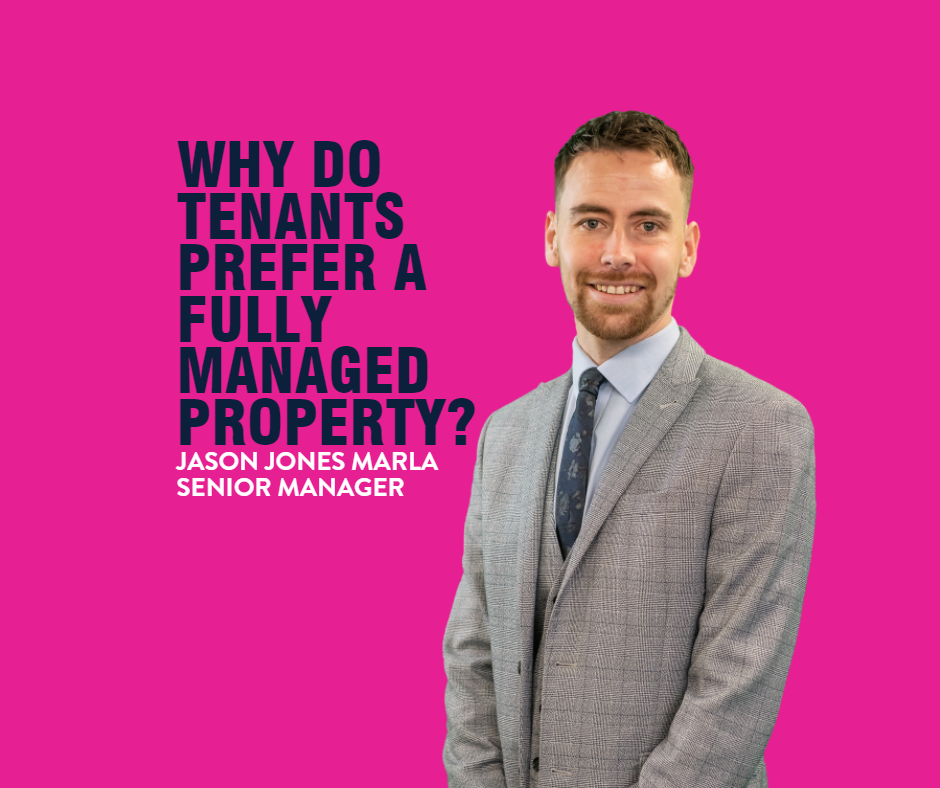 Advice Lettings
Why do Tenants prefer a fully managed property?
The Tenant fee ban came into force in June 2019, abolishing fees being charged to Tenants and capping deposits to 5 weeks rent. Since then, we have seen a significant increase in the amount of Tenants coming to us looking for properties to rent. Basically, they are now getting the security and protection of renting through a Licenced Lettings Agent for FREE! It seems that Landlords that have previously done everything themselves rather than employ an agent were quick to realise that sticking with this model had the potential to cost them dearly. The times had changed, with Tenants now able to enjoy all of the benefits and security on offer through a licensed agent without paying a fee now making properties with unlicensed agents and private Landlords less attractive to them. We now act for numerous Landlords that had previously been DIY Landlords and it is fair to say that the general feeling is that they would never look back. The benefits to them are numerous. Suddenly these clients have a choice of quality Tenants closely matched to their requirements and their property. They achieve higher rents with increases that usually more than cover the fees they now pay, whilst enjoying all of the protection that comes with dealing with a Licensed Agent.
At present, there are over 500 pieces of legislation governing the private rented sector and tenants quite rightly expect their landlord to know and understand all of them. For a novice or accidental Landlord, you may feel that this is a lot to ask, and I am inclined to agree. However, when you think about the Tenant who is spending on average £14,000 + a year on rent to provide a roof over the heads of their families, this expectation is more than reasonable. Tenants require security of tenure, prompt service when it comes to maintenance and communication, protection for out of hours emergencies as well as the reassurance that their landlord understand their responsibilities and liabilities.
When renting their property most Landlords want the same things, their property maintained to a high standard by the right Tenant who will paying a good rent, on time, which in turn will make for a great return on investment. Because of the way things have changed we are now speaking with high volumes of potential Tenants who will only rent a property that is Fully Managed by us and would not consider properties that are not. In fact, Tenants would be prepared to pay a higher rent for a Fully Managed property! That's right, Tenants are prepared to pay more for security, service, reassurance, and protection, which makes perfect sense when you think about it.
Fortunately, as an ARLA licenced agent we are able to provide all of these and more, giving Tenants and Landlords the peace of mind, they deserve, knowing they are in safe hands. We do know all the legislation, we can find you the right Tenant, we can achieve you a higher rent, we can exceed your Tenants expectations, we can get you a great return on investment and we can most definitely do all this whilst providing the highest levels of service for a competitive fee. All you need to do is opt for Bridges Fully Managed letting service. So, if you are thinking of renting your property out, you would like to know more information about our Fully Managed service or if you are reading this as one of our current Landlords wanting to upgrade your service level then please do get in contact with a member of our team on 01252 361555!
VALUE MY PROPERTY TODAY
Lets get started! Our valuations are based on our extensive knowledge of the whole of the market.
Get a valuation