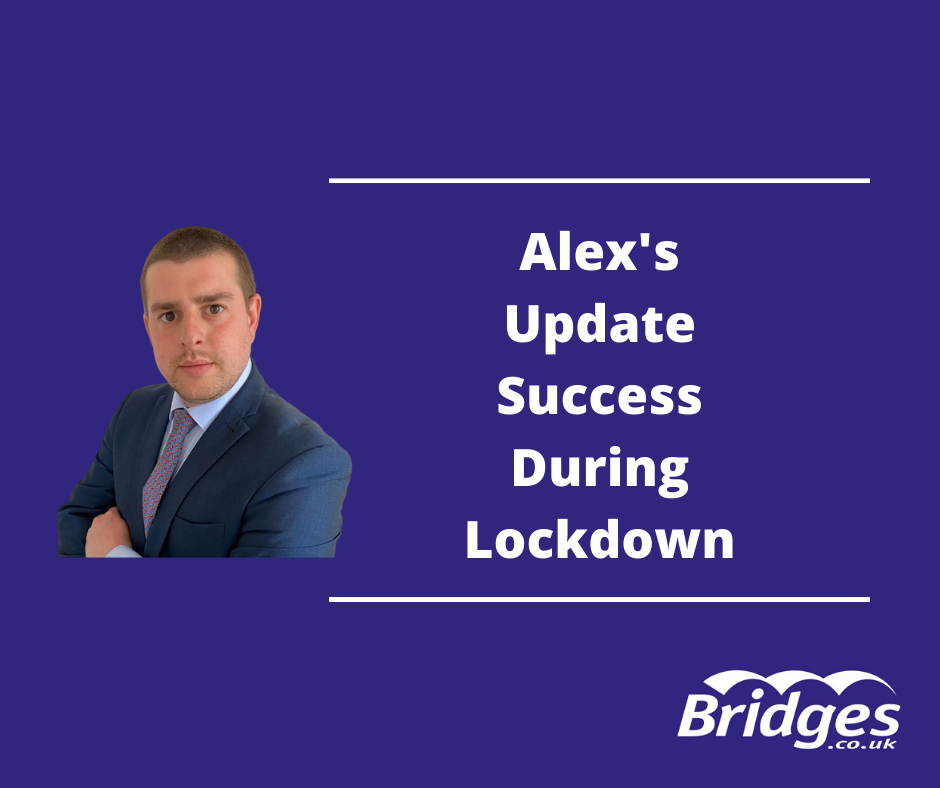 Company
Success in the Aldershot housing market during COVID 19
What's Happening In The Aldershot Housing Market During COVID 19?
Alex talks to us about Bridges Estate Agents successes and also about The Wyvern Pub in Church Crookham and how they are supporting the local community through COVID-19.
Video Transcription
Hi everyone it's Alex here from the Aldershot office just wanted to put together a little video to  talk about some successes we're having during COVID 19 and these difficult times obviously you know first and foremost people's health comes first there's nothing that comes above that at the moment so everything we are doing is safe and within government guidelines.
Local agents and property portals
Buyers are registering to buy with Bridges  they are still placing offers on properties within the Aldershot area, and properties are still coming to the market as well new instructions which is important and you know I think that the positive to take from that is that at similar sort of times of year at Christmas when a lot of people at home and spend time as a family the discussion of moving and selling property always comes up and we see an extremely high level of enquiries on Rightmove, Zoopla and our website.
Traffic to Bridges and impact on buyers
We have alot of traffic currently on our own website so that's fantastic to see and I'm sure people are thinking like me at the moment you know I've been stuck indoors now for 50 days and I'm looking around thinking I need to move and I think a lot of people are going to come to that way of thinking over the next few days, weeks or months. I just want to send an important message out there that there is a platform of buyers still looking for houses during COVID-19 and their demand is building in the background because there is not that many properties coming to the market at the moment. We are hopeful that when we can, we'll go back to normal, when things are safe to do so and we should see a high spike in demand and that will help everyone start moving home, we are keeping in touch with all of our clients at a moment both vendors or buyers and you know in particular one of my vendors stands out she owns a property in enterprise house in Aldershot she doesn't live locally and she is in the vulnerable category so she's not able to leave the house however in the property is a plant that's very sentimental to her she's owned it for 21 years and there is some commitment to keep that plant going so I've dedicated some time once a week to pop down there water it and make sure the flat gets aired out and is ready for  viewings when it's safe to do so!  I just wanted to share that it's little things like that at the moment which is just about keeping community spirit up and going that extra mile and just being there for someone!
Spreading positivity in Church Crookham, Fleet
It's really importat to keep spreading the positivity and I'm certainly proud of my neck of the woods at the moment in Church Crookham. I just wanted to mention our local pub The Wyvern you who have made over 800 food drops to vulnerable people who can't get out and they are also running a very successful food back there at the moment and just that goes to show their community spirit and I'm extremely proud to be able to say that that's my local.
Covid 19 Update
I just wanted to share those few stories of positivity within the Aldershot housing market, I hope everyone stays safe and hope we can all see each other soon and and celebrate when we're out of this!
VALUE MY PROPERTY TODAY
Lets get started! Our valuations are based on our extensive knowledge of the whole of the market.
Get a valuation