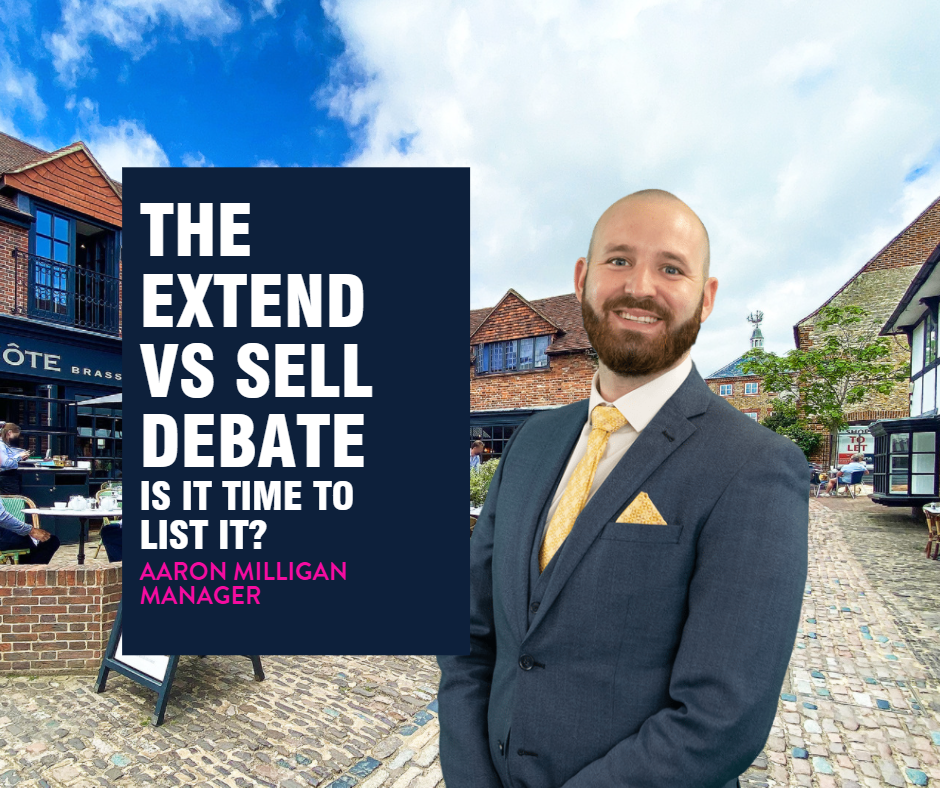 Advice Home Inspiration
The extend vs move debate – is it time to list it?
One of the most common questions we get asked when attending a market appraisal is 'what do we need to do to the house before marketing?' My answer to that question is generally to carry out small, cost effective jobs to ensure buyers don't overthink a small issue and believe that there would be larger issues to follow. So when it comes to renovations and extensions, it's fair to say that neither are particularly cheap to carry out!
Therefore, it's about reviewing the market and predicting what your 'before and after' price will be. As a seller, it's important to be mindful of what the current 'ceiling price' for your location might be, as you can't turn up with a receipt and ask somebody to refund your extension!
Whilst you may be mindful that if you extend, the property changes from being suitable for the next one year to the next five years, for a future purchaser the property with an extension may be suitable as a forever home. But properties of that size may be out of budget to them, or perhaps they have the skills to carry out extension works themselves and therefore the work is more cost effective to a purchaser than it is to you.
Therefore, they may not be as concerned about re-sale value and as a result could be willing to pay a higher price than a different purchaser who sees the duration of their stay being similar to your own. Values of a house and property requirements change from person to person, so catering to one audience can potentially nullify another.
There are also outside factors to take into consideration such as cost of materials and fluctuation of property prices. If you carry out extensive work at a time when materials and even labour are at a high, then your profit margin is reduced. If, like now, there are outside factors such as interest rates being on the rise, then you could find that prices achievable today are not achievable six months down the line, meaning the money you invest in your property in a few months' time may not have the same impact to the value as it may have done today or tomorrow.
As a result, it's often better to allow a future purchaser to use their own imagination for what they might wish to do. As long as the property is presentable and a buyer can 'move straight in', then you are likely to maximise the value of your home against your potential outlay of costs.
Of course, this can differ from property to property and location to location, which is why we'd always advise inviting us to visit the property in person to provide our opinion. It's a difficult balance, but one where we tend to encourage caution if moving in the near future is definitely your Plan A.
VALUE MY PROPERTY TODAY
Lets get started! Our valuations are based on our extensive knowledge of the whole of the market.
Get a valuation