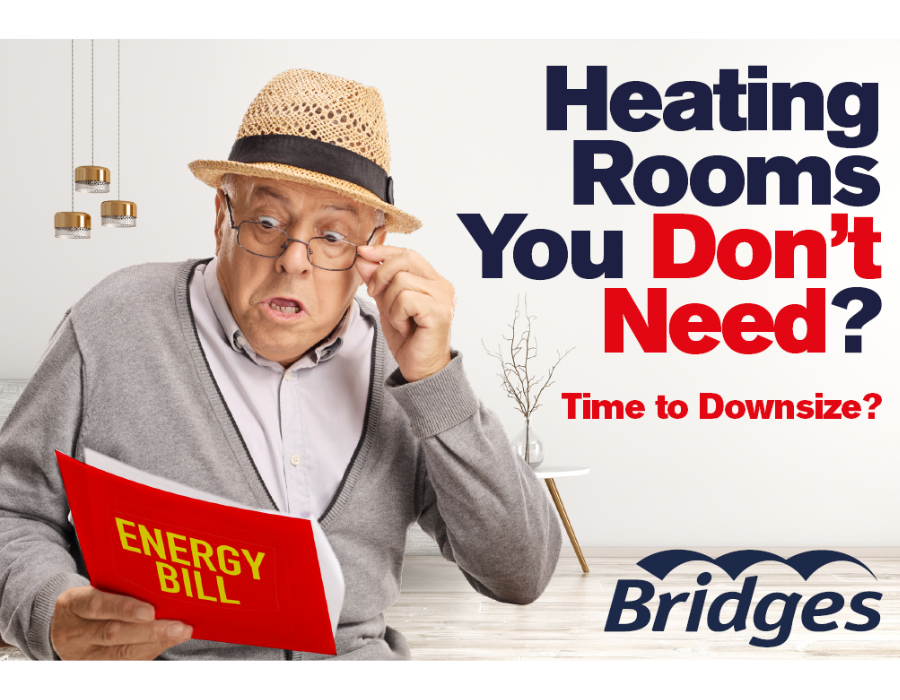 Are You Thinking About Downsizing?
Downsizing is a big decision that you shouldn't feel pressured into making. The most important thing to do is to make sure it's the right choice for you.
If you're thinking about downsizing your home, our friendly team at Bridges are happy to help talk through your options.
Give us a call today on 01252 361550 or book a FREE, NO OBLIGATION valuation today.