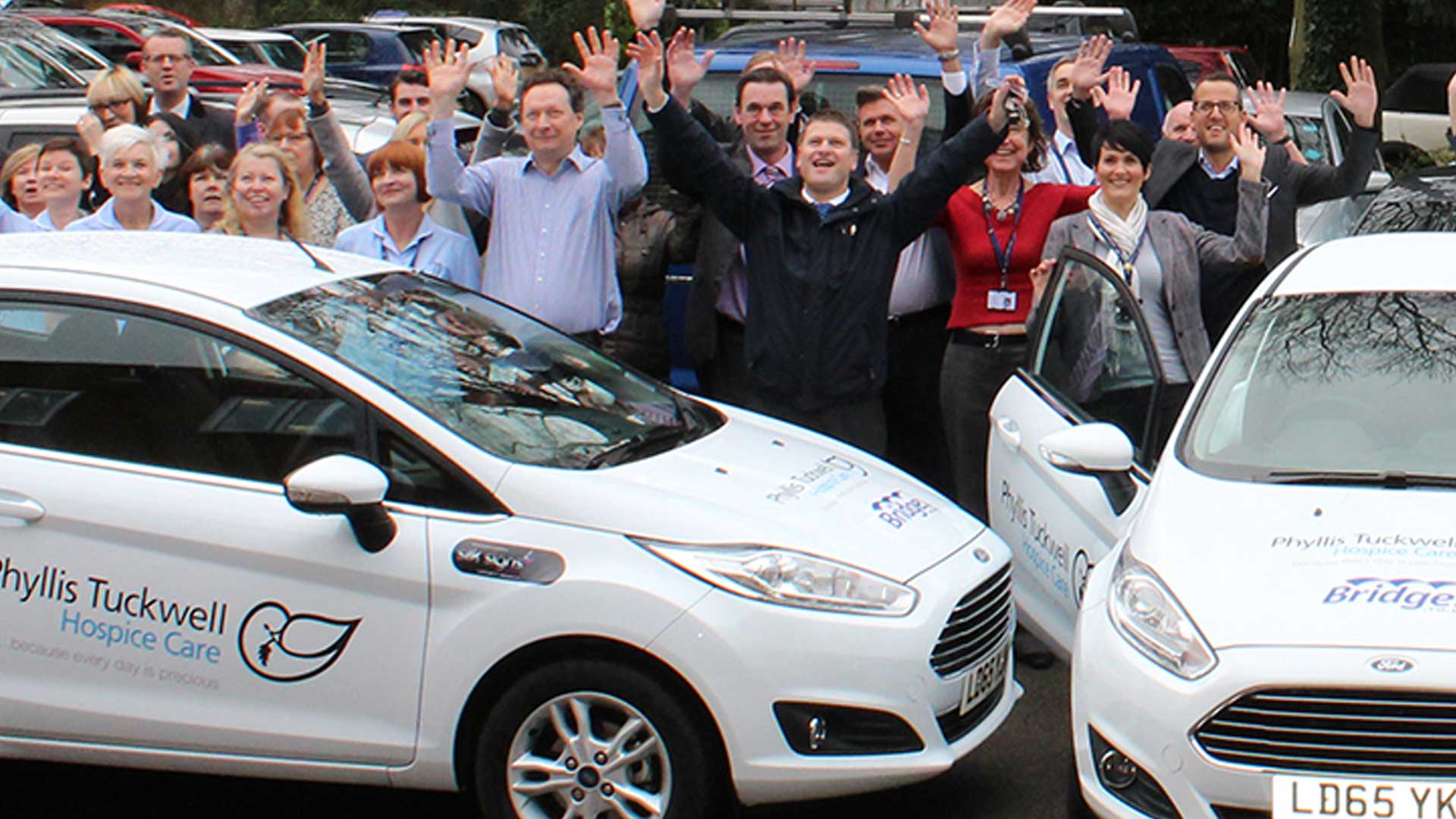 Community Company
What did you do with the extra day?
Obviously we heard of one or two marriage proposals locally as is the usual story for February 29th, but we knew we also wanted to do something a bit special and the decision we came to was to use the profits from that extra day to do some good.
As we have partnered with Phyllis Tuckwell Hospice as our chosen charity we have taken the profits for that day and added them towards our £30,000 target for the year.
We have set off the first part of our donations by providing the Hospice with 3 brand new cars, in order that more nurses can provide palliative care at home when it is needed most. The Hospice staff helped my family incredibly when we lost my father in 2015 and I can't imagine anyone having to go through that experience without the remarkable help of the superb nurses engaged within this amazing organisation.
Did you know it costs £25,000 every day to keep Phyllis Tuckwell's services running and that as NHS/Govt funding only covers 20% of its costs, the charity has to raise over £20,000 a day.
Lots of our staff have already engaged with the desire to make this year extra special as we celebrate 25 years since I opened the first office in Ash Vale. We are raising money through as many means as possible including sky dives, mountain challenges, our football event in association with Aldershot Town FC, a celebrity cricket match, fun runs, the annual Phyllis Tuckwell dash of colour event and many other activities.
If you know anyone from our teams, I do hope you will sponsor them in aid of this incredible local Hospice without whose help many people would have endured an even more painful end to an extremely sad experience. One thing I can assure everyone locally is, that if you ever need this service, following the support you receive from them, you wouldn't hesitate in making regular donations. Having been able to help get their 'home care' to more people locally, fills me with enormous pride and I must truly thank all my staff for the way they have fully engaged with what we are trying to do this year and hopefully for many years to come.
VALUE MY PROPERTY TODAY
Lets get started! Our valuations are based on our extensive knowledge of the whole of the market.
Get a valuation