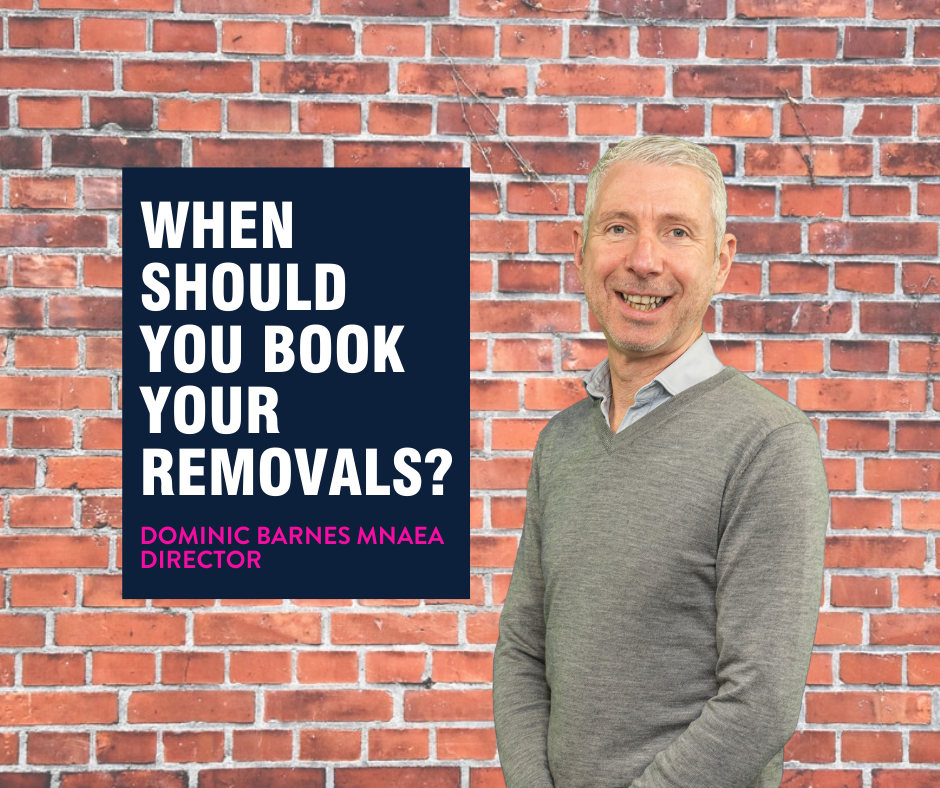 Advice
When should you book your removals when selling or buying a house
You've sold, you've nearly exchanged. When should you book removals and what should you be paying for a smooth moving day?
A reputable removal company will help you plan the day, can pack for you and then deliver all of your items into specific rooms of your new home. Hiring vans and roping in the assistance of family and friends is definitely viable for some people but, once you are moving a family, you really need the help of experts.
The first thing to do is shop around for quotes and recommendations of reliable firms. I would definitely avoid trying to find the cheapest offering as there is much more to the removal process than you may think and there are plenty of cheap options but are they insured , are they trustworthy and reliable and do you feel confident that they will be up to the job and make your big day stress free?
It's always worth getting a few quotes for removals, from a range of removal companies. Each firm will probably want to conduct a survey to ascertain how much furniture you have to move, before giving you a quote.  Some will send an assessor out, others will ask you to complete a form, or conduct a video survey via your mobile phone. If you are asked to provide a list of what is to be moved, don't forget what's in your loft and the garage/garden.  It's also worth letting the removal companies know if you have access issues at your new property, are you on a steep hill, down a narrow lane or will there be parking issues? You may have to contact the council to get permission to unload.
I would recommend that you engage with your chosen firm as soon as possible in your moving process and then pay them your deposit as soon as you exchange at which point you will have a confirmed moving day ( they are unlikely to take your deposit until you`ve exchanged ). You will be looking at prices ranging from £500 with the UK average being approx. £1200  and remember you are effectively hiring a team of people and a large vehicle, both of which will be insured for at least a day and possibly more . When you consider this alongside the lack of stress then it seems like even better value and, like most things in life, if it seems cheap then there is probably a catch. You are entrusting most of your worldly goods to the chosen firm, so it is worth paying a little more for peace of mind.
We work with GoTo who will generate quotes for you from a panel of at least four removal firms who have been carefully chosen. The removal firms on their panel will then effectively tender for your business based on the size of your home, the amount of items,  the distance of the move and their availability.   If you would like one of the Bridges or Orchard by Bridges teams to contact our chosen referral partner GoTo on your behalf to get you some comparable quotes, then do get in touch with us. There is no obligation, it's just part of our commitment to helping you in every aspect of your moving journey.
It's never too early in the journey to talk to a removal company but it's very easy to leave it too late !
VALUE MY PROPERTY TODAY
Lets get started! Our valuations are based on our extensive knowledge of the whole of the market.
Get a valuation