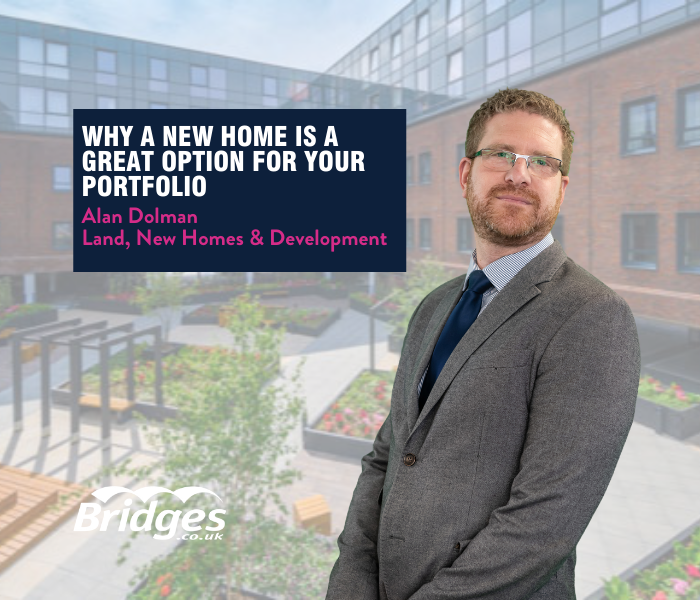 Advice Lettings Market Update
Why a new home is a great option for your portfolio
Are you looking to add another property to your buy-to-let portfolio? Or perhaps you are just starting out and are looking to purchase your first investment property? New homes are a fantastic buy-to-let investment offering rental premiums, convenience, peace of mind, low maintenance and some pretty impressive incentives that aren't available in the second-hand market.
Rental premiums
New homes are achieving rental premiums exceeding 40% in some areas of the country in the current market, with an average rental value of 23% higher across the whole of the UK. Some of the areas that the average is being exceeded are as below:
Scotland – 41%
North East – 33%
Wales – 29%
South East – 28%
East Midlands 27%
The figures speak for themselves, tenants want to live in something premium if they are renting, unlike the buyers' market they are not looking for properties to move in to and make their own alterations. They are prepared to pay extra in order to secure a home that looks and feels finished, clean and modern.
Convenience
New homes come ready for tenants to move in to.  Unlike second -hand properties in some instances, you wouldn't need to wait for completion to get into the property and sort out marks on the walls/carpets, the kitchens and bathrooms are always of a high specification and don't need updating.  Meaning you can add a new home to your portfolio with ease, once you have agreed your purchase with a developer and found a tenant, you are ready to go.
In most cases with our new build homes, our lettings team will find tenants prior to the landlord completing and they are ready to move in on completion day, meaning that the property is creating income from day 1.
Peace of mind
Brand new white goods are included with warranties on them when buying a new home, giving you peace of mind as a landlord.  If anything were to go wrong with the washing machine, dishwasher, fridge or oven then you are covered for at least the first 2 years.  The boiler/heating system will also be installed brand new, this means that there is no need to factor in costs to replace or update these.
Therefore, your start-up costs and overall maintenance costs on the property will be considerably lower in the early years of your investment.
Developer Incentives
Buying a new home means that you are buying from a developer, this means that they often have more flexibility in pricing and margins.  Developers are able to offer incentives to investors such as below:
Stamp Duty Contributions
Service charges paid for the first x amount of years
Mortgage paid for the first year
Incentives are a great way to negotiate a decrease in your start-up costs when buying a new home as an investment and this, coupled with our various promotional management fee rates for new build homes, can help towards producing a much stronger net % yield on the property.  Something that is just not available on the second- hand market but can prove very helpful when trying to make your money work best for you.
Contact Bridges Land and New Homes team today on 01252 788101 to discuss the new home investment opportunities we have available and how we can make your investment dreams a reality or CLICK HERE to browse our available properties.
VALUE MY PROPERTY TODAY
Lets get started! Our valuations are based on our extensive knowledge of the whole of the market.
Get a valuation