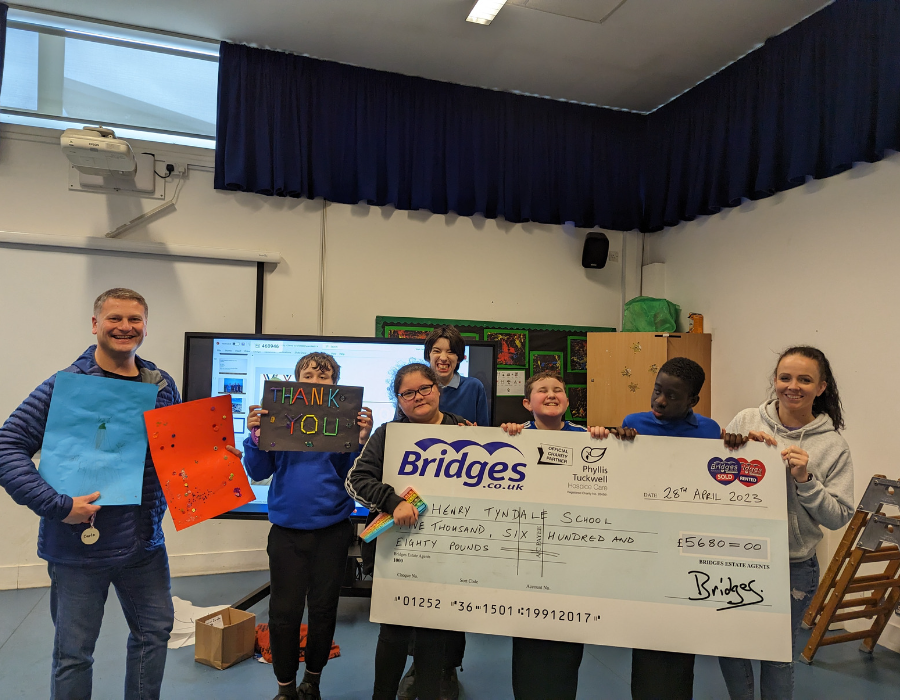 Community
Carlo's Kilimanjaro Climb Supports Henry Tyndale Special School
In October 2022, Carlo, our CEO, embarked on a journey up Kilimanjaro, the highest freestanding mountain above sea level in the world. But this wasn't just a personal challenge; it was a heartfelt endeavour to raise funds for the Henry Tyndale special school in Farnborough. Last week Carlo visited the school to meet some of the staff and children and present them with the cheque!
Through Carlo's unwavering determination to reach the top and the generous support of sponsors and well-wishers, £5,680 was raised for the Henry Tyndale school. This donation will play a pivotal role in enabling the school to enhance its facilities, develop specialized programs, and create a nurturing environment for its students to thrive and the school were delighted to receive these funds.
The relationship between Bridges and the Henry Tyndale special school extends far beyond this fundraising effort, we are long term partners with the schools PTA sponsoring their events throughout the year. Bridges recognizes the tremendous importance of providing quality education and support to children with complex learning difficulties, and their ongoing collaboration with the school exemplifies their dedication to making a lasting difference in the community.
A bit about Henry Tyndale Special School:
As a Community Special School, Henry Tyndale provides a safe and inclusive learning environment for approximately 140 pupils. The school caters to students with a wide range of complex learning difficulties, aged from two to nineteen years. With a devoted team of educators, therapists, and support staff, the school strives to unlock the potential of every student, helping them to develop essential skills and lead fulfilling lives.
In Carlo's own words, he found this challenge "Exhilarating and rewarding, a real adventure where I not only tackled the challenge but also got to see and learn about the culture within Tanzania. The people were amazing, friendly and supportive that included other trekkers as well as the local people who guided us, motivated us and helped us achieve the ultimate goal of reaching the rooftop of Africa."
Anyone who has met Carlo will know he is always up for a challenge and supporting the community, so the question we are asking is…. What's next!!!
VALUE MY PROPERTY TODAY
Lets get started! Our valuations are based on our extensive knowledge of the whole of the market.
Get a valuation