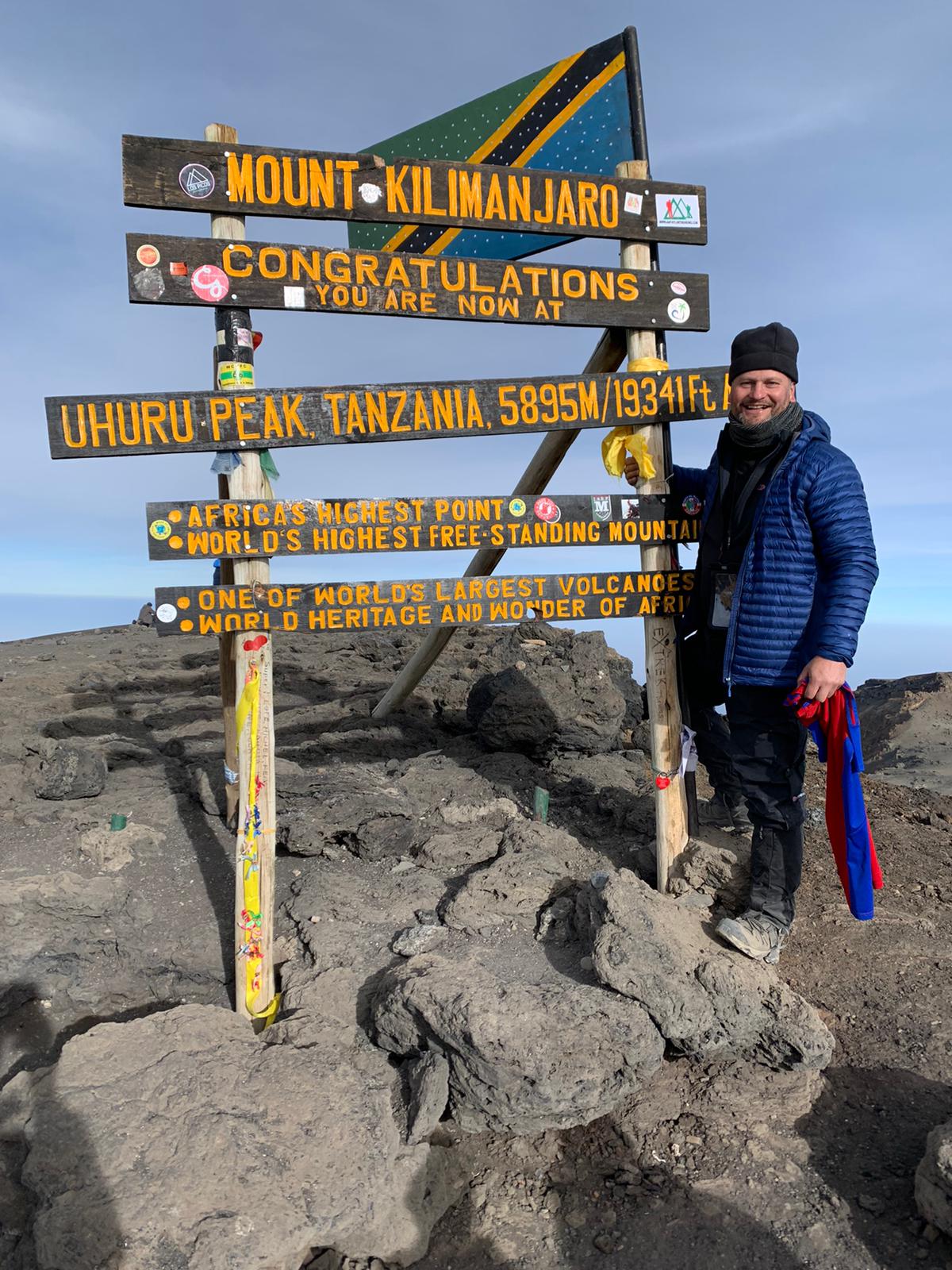 Community Company Update
Carlo climbs Kilimanjaro for Henry Tyndale Special School, Farnborough.
On the morning of Sunday 15th October 2022 our group MD Carlo Stocchetti achieved his goal to summit Mount Kilimanjaro.
If you have met Carlo, you will know that he LOVES to set himself a challenge, in business and personally… so we weren't surprised when he told us he was going to take on one his BIGGEST challenges to date – Kilimanjaro (the highest freestanding mountain above sea level in the World).  Prior to his trip to Tanzania, Carlo endured 4 months of training to get himself ready to take on the mountain for a cause close to his and his family's heart and between the 8th – 15th October Carlo climbed Mount Kilimanjaro in aid of Henry Tyndale School special school in Farnborough, Hampshire.
In the past few years Carlo has witnessed first-hand the incredible work the school and staff do to support their 140+ pupils with complex learning difficulties and special educational needs, to achieve their full potential as independent young people as his daughter Caitlin is a teacher at the school.
Carlo paid for all costs associated with the climb, so all fundraising and donations that he raised will make a direct impact to Henry Tyndale special school and the students.
He would like to thank everyone for their support, donations, well wishes, and encouragement before and during his challenging journey to the summit!
He is so grateful for all the kind donations, allowing him to raise over £5,200 for Henry Tyndale School, while doing something he loves.
The Scrambled Legs team all made the summit, what an achievement! Thank you to his guides Kandoo Adventures for supporting and guiding the team on their challenge.
We are so proud of you Carlo!
If you would like to learn more about Carlo's journey or Henry Tyndale School then click here – Caitlin Stocchetti is fundraising for Henry Tyndale School Association (justgiving.com)
VALUE MY PROPERTY TODAY
Lets get started! Our valuations are based on our extensive knowledge of the whole of the market.
Get a valuation