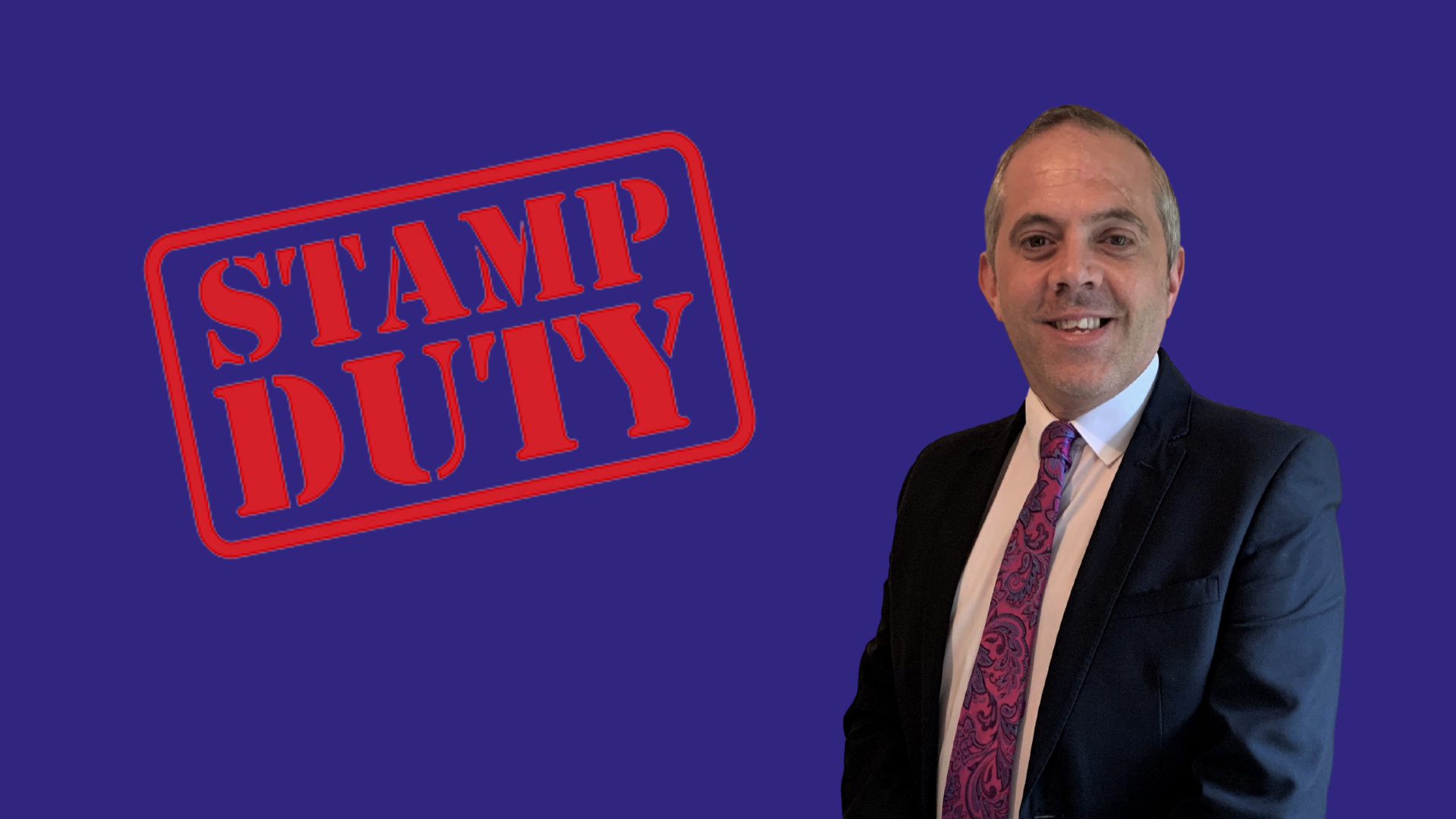 Careers
The Stamp Duty Holiday extension explained by your local estate agent
On the 3rd  March 2021 the stamp duty holiday in England and Northern Ireland was extended by the Chancellor Rishi Sunak in his 2021 Budget. Rishi Sunak also announced that the Government would be supporting a 5% deposit scheme.
Until 30th June 2021 the threshold for stamp duty will remain at £500,0000 instead of ending on the 31st March as previously stated. Between July – September the threshold will reduce to £250,000 for 3 months, after this it will return to the original rate before the holiday of £125,000.
We asked Ben from our Ash Vale team to explain to us about the stamp duty holiday extension and what it means to the local housing market, buyers, sellers and Bridges.
"What the stamp duty extension means for any buyer going forward up until the end of June 2021 is there will be no stamp duty payable on any purchase for the first £500,000, if you're buying between £0 and £500,000 ,  you will pay zero stamp duty. If you're purchasing from £500,000 upwards, then you will only pay the additional stamp duty that's required for the price over £500,000 until the end of June. So, this is a huge saving for buyers across the market!  This is a great opportunity for people to be able to make the move they've been waiting for but couldn't quite afford 9-12 months ago!
Once we hit the end of June from the 1st of July – end of September, there will also be an opportunity for people to pay zero stamp duty up to £250,000 so there will be a soft landing after the end of June and still an additional saving right up until the end of September!
So far, we've had an incredible start to the year. We've got a situation where demand is massively outweighing supply. We've got a lot more buyers than we have properties, so hopefully with the extension of the stamp duty we will now see more sellers being tempted to the market to be able to meet the huge demand that we've got.  We've seen so many buyers that are registering with us that are struggling to find somewhere to buy that is suitable for them and their budget or desired location. So, we desperately need more houses to be able to satisfy that demand and what we're seeing is people are prepared to pay very strong prices for the right property. There's certainly no sign at all, that buyers are nervous about the market. A real positive for the already buzzing spring market!
Since the first announcement of the stamp duty holiday, we've had situations where we've had properties coming to the market and we've had full asking price offers that have been placed on those houses within hours of them coming on the market and we still have buyers that have missed out that need similar houses! If you've seen we've sold in your road quickly and are thinking of a move – get in contact, we would love to talk to the other interested parties about your home too!"
What does the 5% deposit scheme mean for my purchase?
The most frustrating factor of the COVID effect on the housing market for us was that the banks made the ability for first time buyers to get a mortgage a lot harder and you needed a minimum of 20% to be able to get on the housing ladder, which took a lot of buyers out of the running for the available properties!
Rishi Sunak announced during the budget that the Government are going to be backing 95% mortgages. This is fantastic news for buyers and there's going to be a huge amount of people that have been frustrated over the last year or so that will be now looking to take advantage of this scheme and get themselves on the property ladder and buy their first property meaning that the market will keep moving.
First time buyers buy the first-time homes, second time buyers buy their third home and the cycle continues – including those who want to maximise the price from their larger homes and downsize as their situation has changed.
If you would like to speak to the experts about your mortgage or have any questions about 5% deposits then we recommend you talk to Easy Street Financial who will offer you amazing independent advice. Give them a call straight away so they can give you the full background into how these schemes are going to work and what they're going to mean for you. We suggest you do should do that quickly because there's going to be a large influx of new buyers starting their property search to take advantage of the new lower deposit and the stamp duty holiday and what that will mean is prices will inevitably start to rise again!
We hope this article has helped to explain what the stamp duty holiday means for you, but if you have any other questions or would like to speak to our sales team about your sale or purchase call us today on 01252 361550 .
VALUE MY PROPERTY TODAY
Lets get started! Our valuations are based on our extensive knowledge of the whole of the market.
Get a valuation