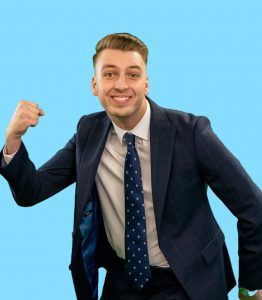 Lettings Client Manager - Basingstoke
Lettings Client Manager – Basingstoke
Having gained experience in lettings, here is your opportunity to shine by bringing new business and clients to the company. Your opportunities will come from our strong marketing and those that you generate. You will need to demonstrate an ability to make things happen in an effort to increase our market share, in what is a competitive market. Aiding your team in our quest for success will be at the top of your agenda whilst building a suitable portfolio to fit in with the company's expectations.
Job Purpose:
Play an integral part in increasing our profile and brand whilst building upon our successes.
Follow the systems and processes built at Bridges to ensure that you are playing your part in hitting business objectives.
Be part of a motivated team to challenge or retain top spot in Basingstoke and its surrounding villages.
Help to grow the businesses turnover and profit by delivering our strategy.
Ensure clients, contacts and our locals receive an appropriate, competent and high level of service.
To evolve by taking on more responsibility for the company's processes and to progress onto being a Lettings Manager and leading your own team, by achieving the milestones and showing the endeavour to do so.
Responsible For:
Public perception of the company, boards, photos, office presentation and how you present yourself.
Striving to hit your targets on a daily / weekly / monthly basis.
Carrying out your own and others viewing appointments with the focus on achieving an offer on the property.
Quality control of your own deals and those that are arranged by others on your clients' properties, ensuring our Landlord clients get the 'right tenant'.
Working closely with our Residential Sales and Land and New Homes departments in order to maximise your opportunities to work with investor clients.
Providing the services offered as part of the Bespoke Investment Service that we offer to new and existing investors.
Adhering to the company's expectations on compliance and service levels.
Aiding your team to, and also winning high levels of business personally.
Keeping your client fully informed throughout the letting process and up to the point that the tenant takes possession.
Building and running your own contact database of potential clients.
Answering telephones in a polite and professional manner and to take a comprehensive message for those calls that you cannot deal with.
Gaining your ARLA qualifications if you do not currently possess them. Bridges will fully support this aim.
Salary:
Dependent upon experience.
Click here to apply for Lettings Client Manager NOW
VALUE MY PROPERTY TODAY
Lets get started! Our valuations are based on our extensive knowledge of the whole of the market.
Get a valuation