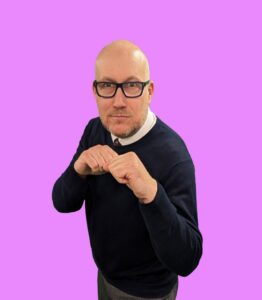 Lettings Manager - Basingstoke
Lettings Manager – Basingstoke
We are recruiting quality leaders with proven track records for delivering results.
The Role:
To build your skills working with Senior Management on accurately forecasting the financial side, plan for growth across all facets of the office and recruitment for new team members as well as developing the team around you through training, mentoring and monitoring performances good and sometimes bad. Whilst all of the above is paramount, writing business personally, hitting office and personal targets are just as important in this role.
Benefits Include:
Generous commission payments for instructions, lets, check ins and office targets.
Company Car or generous car allowance.
Job Purpose:
Play an integral part in increasing our profile and brand whilst building upon our successes.
Follow the systems and processes built at Bridges to ensure that you are playing your part in hitting business objectives.
Be part of a motivated team to challenge or retain top spot in town.
Help to grow the businesses turnover and profit by delivering your strategy.
Ensure clients, contacts and our locals receive an appropriate, competent and high level of service.
To evolve by taking on more responsibility for the companies processes.
To recruit for your team by building a stable list of contacts to work on.
To develop your team, by coaching and mentoring.
To drive our moral, culture and ethos through the business.
Responsible for:
Public perception of the company, boards, photos, office presentation and how you present yourself.
Striving to hit your targets on a daily / weekly / monthly basis.
Quality control of your own deals and those that are arranged by others on your clients' properties, ensuring our landlord clients get the 'right tenant'.
Working closely with our Residential Sales and Land and New Homes departments in order to maximise your opportunities to work with investor clients.
Providing the services offered as part of the Bespoke Investment Service that we offer to new and existing investors.
Adhering to the company's expectations on compliance and service levels.
Aiding your team to, and also winning high levels of business personally.
Keeping your client fully informed throughout the letting process and up to the point that the tenant takes possession.
Building and running your own contact database of potential clients.
Answering telephones in a polite and professional manner and to take a comprehensive message for those calls that you cannot deal with.
Gaining your ARLA qualifications if you do not currently possess them. Bridges will fully support this aim.
Recruiting new members of staff for your team.
Hitting business objectives through hitting office targets.
Coach, mentor and develop your team by conducting 1-2-1's, reviews and pathway plans.
Work with Senior Management to ensure our ethos and culture is recognised by all staff.
Report weekly, monthly and quarterly on figures to Senior Managements.
Providing a strategy to hit your office targets as well as business objectives.
Salary:  
Based upon experience.
Click here to apply for Manager NOW
VALUE MY PROPERTY TODAY
Lets get started! Our valuations are based on our extensive knowledge of the whole of the market.
Get a valuation