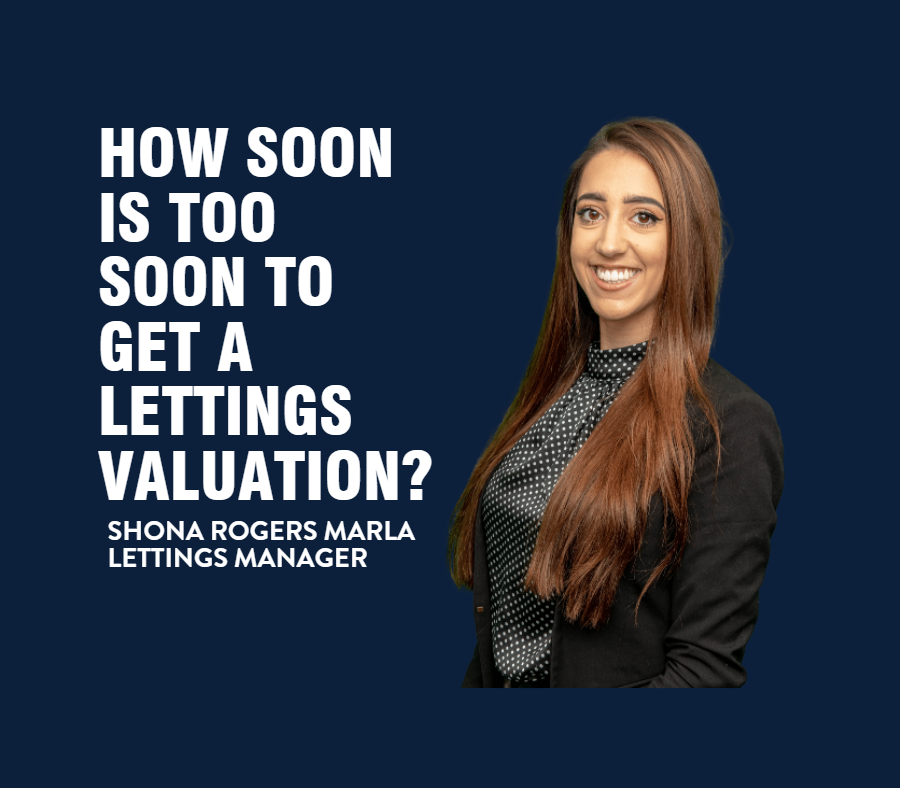 Advice Lettings
How soon is too soon to get a Lettings valuation?
This question is frequently thought about and asked by many landlords who are considering letting their property out. Whether you are an accidental landlord or new to being an investor, the lettings market is fast paced and very buoyant, meaning you can have a tenant secured and moved in within just two weeks! On the other hand, existing tenants will have one, maybe two months' notice to give on their current rental property therefore marketing the property as available in two/ three months' time means that you are able to appeal to existing tenants in rental properties looking for a change of property or change of area to ensure you are able to secure the highest of quality tenants.
There are many reasons why you may need a lettings valuation, you could be upsizing or buying an onward and wanting to keep hold of your existing property for your pension fund, both of which are possible through let to buy. You may even be buying a property for investment purposes and need a rental valuation in order to work out the return on your investment.
With let to buy, I would recommend you get a rental valuation prior to even starting to look for an onward property, speaking with a financial advisor or even commencing works to prepare the property for renting. Many of us have experienced the purchase process, which as we know, can be lengthy and time consuming depending on circumstances so the valuation could even be a year before the letting of the property takes place. You may be thinking 'what if there is a difference in the rental price after 12 months?'; well, we would always re-value closer to the time when we need to start marketing to ensure you are best placed to achieve the best rent coupled with the right tenant. Things can change over a year but rest assured rental prices have been rising and do continue to rise with the constant demand for rental properties and new landlords!
'Value' in my opinion comes in two forms, the first being monetary value and the second finding the right tenant to rent to, get both right and you are setting yourself up to achieve the return you were after. We strive to achieve the highest rental prices which we are proud of however at the same time we don't just find any tenant for our client's properties, a property more often than not is our biggest asset and can also be the biggest investment we may make in our lifetime so being able to find quality tenants whilst being able to achieve high rental prices is a balance we are very good at finding and something that we regard highly.
Unlike the answer to the question, 'what came first the chicken or the egg?' The answer to 'How soon is too soon to get a Lettings Valuation? is simple, the earlier the better! The earlier you plan for the future, the less stress you will experience and the smoother the experience will be. Eliminating any worries which you may have in the first instance, in turn giving you more time to make an informed decision.
Clearly mapping out the whole process from start to finish and sharing our wealth of knowledge is something that we offer to landlords free of charge with our Market Appraisals. Our Lettings team at Bridges are very experienced, knowledgeable and happy to guide you through the process from start to finish! Being able to build a rapport with a landlord from initial valuation all the way through the tenant moving in and extending that through to the daily management is a rewarding feeling for all of our staff members and one that I would suggest anyone considering getting a rental valuation experience.
VALUE MY PROPERTY TODAY
Lets get started! Our valuations are based on our extensive knowledge of the whole of the market.
Get a valuation