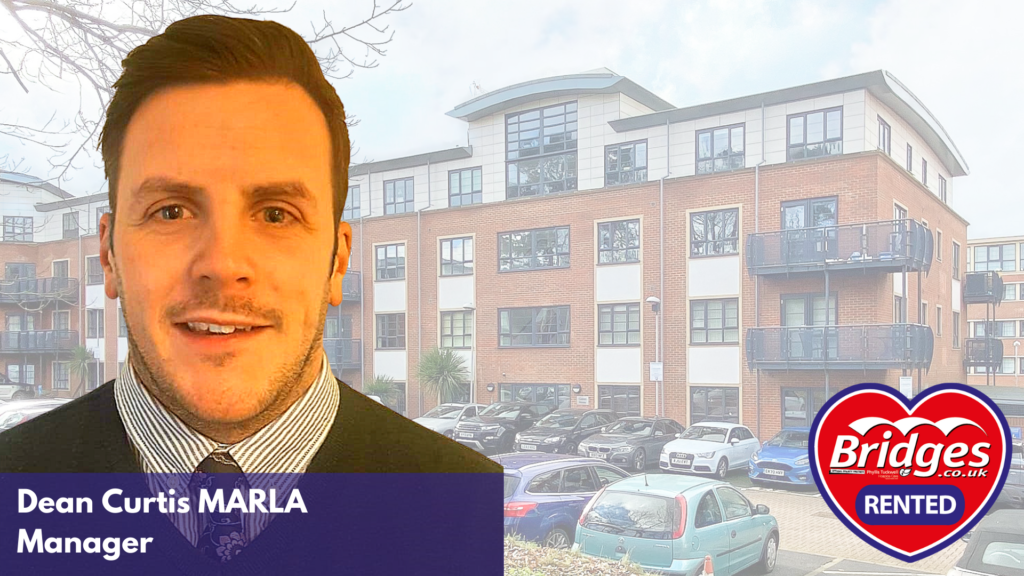 Lettings
How to spot a great investment property
If you're thinking about investing in property across Surrey or Hampshire then you've come to the right place. Property investment has commonly been known to be one of the most lucrative ways to invest your money, but, like with any investment, it's always best to get advice from the experts first before diving in and spending hundreds of thousands of pounds!
So, if you are thinking of investing in your first property or adding to your portfolio then the best thing to do is speak to an established and reputable letting agent who can inform and assist you in finding the best option for your investment. We spoke to Dean from our Farnborough office about how to find an investment property that works for you. Below he has put together some top tips to prepare you and to get you started on your investment journey.
"Hi, my name is Dean and I work for Bridges Lettings, a team of experienced agents operating across Hampshire and Surrey. I'm a Lettings Manager for the Farnborough, Fleet and Hook & Surrounding Villages offices. I have been in the industry for just shy of nine years now. Today I would like to help you all understand how to find a good investment property!  I will also run you through my five top tips, on how to spot a great investment when it comes on the market.
So, in terms of looking for a good investment in the current market, the key point is the research! Engage in a conversation with a reputable letting agency right at the start of the process – this is really, really important!  I always try and speak to every investor as soon as they register with one of our sales offices. The reason for this initial chat is for them to understand that I am able to calculate the yields and rental figures on any suitable properties and to see if it's going to be financially viable for them.
As a local Hampshire/Surrey based letting agent the team at Bridges understand the market in depth and therefore can advise you on the current market trends and demands. We can advise you on what a property is going to achieve monthly, how quickly it will let and the maximum price we could achieve for you.  All very important to you so that there is less downtime for any investment!  We can also advise you on areas, demand and look into the best yield – a yield between 5-7% in the local area is a great return but, if you're expecting yields that you might get in the north or somewhere in the Midlands, then these will not be reflected in the areas that Bridges cover and, therefore, speaking to us before you choose your location is key to a successful long-term investment.  The team will be able to assess your figures and provide you with advice as to what properties are on the market for sale that will be suitable for your portfolio."
Some of my top tips for finding a good investment property in Surrey or Hampshire are shared below:
 Tip 1 – Research
Do your research. Making sure that the property you are buying is in keeping with the demand for the area is a key element when considering how to find a good investment property. In some areas there is a much higher demand for three-bedroom properties and houses and in other areas like a central town location, there is a much higher demand for properties like flats. So, make sure you are doing your research and understand what the demand is in the market that you are going to invest in. If you are working with a quality letting agent, they will be more than happy to assist you with this.
Tip 2 – Location
The location of your investment property is key to your return and this does tie in with point 1, research. You need to understand what type of tenant your property's target market is.  Things to consider are public transport, desirable schools and any other sort of local landmark that brings a lot of interest in from potential tenants that would also help with the appreciation of the property over time. For example, the business park in Farnborough is bringing in lots of professionals looking for rental accommodation.
The demand for properties that are near main line stations is always strong so consider areas like Farnborough, Fleet, Ash Vale and Hook – the prices for property in those areas will stay strong.
It is also important when you are considering your investment returns, not just to think about the rental return but also the property's potential should you choose to sell it in 10-15 years' time.
Tip 3 – Low Maintenance
When considering your Surrey or Hampshire based investment property, you need to consider the long-term costs – you want to maximise your return – that's normally why people invest in property.  Of course, over the years you are going to have to 'fix up' little bits here and there but you don't want to spend all your rental income on maintenance and fixing property issues for your tenant. So, make sure the property is low maintenance. This is why a lot of investors opt for a new build, no nasty surprises along the way!  If you do opt for older property and there are any issues picked up on the survey then these will need to be fixed after completion, meaning downtime on your investment while you get the property up to scratch. All these jobs will obviously come at a cost and an overhead for you, which is going to take away from your overall yield – you need to weigh up these costs before you invest.
Tip 4 – Know Your Legal Obligations and Understand Compliance
Being compliant as a landlord and making sure you are on top of this is really, really important and this is why we recommend a fully managed landlord service so that your agent can be on top of this for you and take away the hassle! We would recommend that any investor/potential landlord starts understanding what their new investment requires to be compliant before completion, in some cases we can make sure that everything is in place before you complete.
The first thing to consider is safety and the safety of your potential tenants, so you will need to arrange a boiler service, a gas safety certificate and an electrical installation condition report. Our Property Management team can assist you with all of these and make sure your property is ready for occupancy.  These checks are to be continued annually (electrical installation condition report every 5 years), another reason we would recommend a property management service – to keep your property fully legal and compliant.
Our Lettings team can assist you with understanding the potential costs involved in making sure your investment property is compliant, that way you won't have any unexpected costs on completion. By having an agent onside to assist you during the property transaction will mean that there is a minimum void period and that we can have a tenant moving in almost immediately after the completion.
Tip 5 – Speak to a Financial Adviser
If you are in the position to purchase your investment property outright you might be wondering whether you should get a mortgage. If you are getting a mortgage, you will also want to make sure you are getting the best rate as this could impact on your yield. We would always suggest you speak to our recommended financial advisors, Easy Street. They will work on your behalf to find you the best deal on your buy- to-let mortgage and those deals will more than likely make your yield increase. They will understand your situation and will be able to find the option that works best for you. They have access to the whole of market to find you the best product and are experienced in working with a large range of financial requirements. They are more than happy to take on a challenge. And if they can complete that challenge in a way that enables you to increase your yield from 5% to 6%, that's going to be a positive for your investment income.
If you have any more questions about how to find an investment property in Surrey or Hampshire, or would like to speak to Bridgesabout your lettings portfolio, call our team today on 01252 361555 or complete an online contact form.
VALUE MY PROPERTY TODAY
Lets get started! Our valuations are based on our extensive knowledge of the whole of the market.
Get a valuation