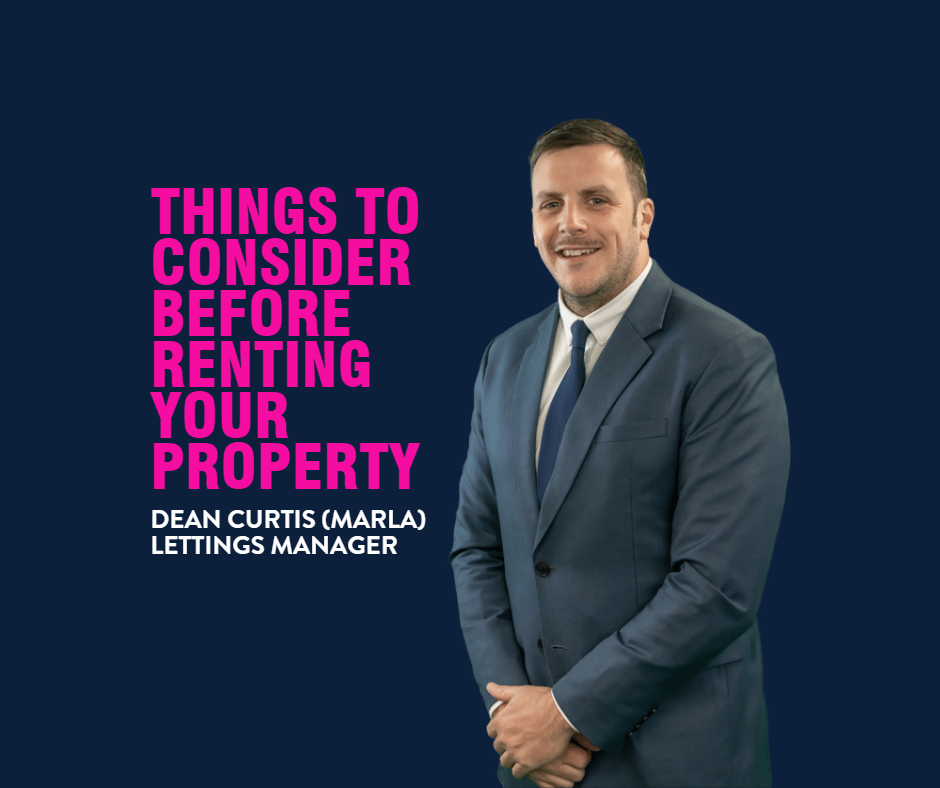 Lettings
What to consider before renting a property
Are you thinking about renting your home or property? There are a lot of things to consider before putting your property on the rental market.  Dean Curtis, Farnborough Lettings Manager has highlighted a few of these below:
First and foremost, if you have a mortgage, you will need to ensure that you have the right mortgage or the right permissions in place to rent your property out.
This is extremely important, as any attempt to rent the property without these in place, will most likely result in a breach of your mortgage terms and conditions.
The good news is that Bridges can put any Landlord, or potential Landlord, in contact with specialist buy-to-let mortgage brokers who will be able to share their extensive knowledge and give guidance on the product that will best suit your needs. As well as offering any advice on converting an existing mortgage. More information about mortgages available here.
Another thing to consider will be all the compliance that will need to be in place when it comes to having a tenant move in.
Over the past 5 years there have been many changes to legislation which include, but are not limited to the following; Satisfactory EICR report, working smoke alarms on each habitable level, valid EPC- grade 'E' or above and a valid Gas Safety certificate
The above are just some of the things to take into consideration when thinking about the associated costs involved with renting a property. Thankfully, Bridges work with several accredited and reliable contractors who will be at your disposal prior to any tenancy and who ensure that the property is fully compliant with all legislation. We firmly believe that we should only recommend companies and services that we fully trust and believe in and that we would use ourselves. You can rely on them to deliver outstanding quality of work and a service that you would go back to. Learn more about our recommended partners here.
Another key point to consider is timing. When do you want a tenant moving into your property?
The answer to this question will in turn influence the marketing strategy, as well as how we best qualify any applicant who would be interested in viewing.
The key is to give a date that is comfortable for you, that will enable you to have all the above compliance in place and will ultimately not put you under any unnecessary pressure. I have worked with Landlords who have had properties available immediately and I have worked with those who have a property becoming available in 3 or 4 months.
As detailed in an earlier blog by my colleague Shona Rogers, the sooner you get the ball rolling and meet with one of the team to discuss your intentions, the better. Rest assured, we will be there to guide you every step of the way.
Finally, I would ask a seemingly simple question… What do you want from renting out your property?
I deal with many different Landlords daily and ironically the only similarity they have with one another is that all their situations and motivations are different.
For some, a rental property is purely an investment, returning a yield better than most savings accounts and allowing that person earn a passive income or maybe to even to build a portfolio of buy-to-let properties.
For others it may be a temporary measure and the property they are renting is in-fact their own residential home. Renting the property out has given them the freedom to travel, move abroad for a period or move to a different area with their job etc.
The above are just two of the scenarios that I come across frequently.  However, there are many others, each of which will require a different approach in order to secure the best tenant, not only for the best rent but also the best fit for your own personal situation.
Whilst working with Bridges I can guarantee that you will be receiving guidance of the highest quality throughout the whole process. You will be working with a team who will treat you and your property as individuals, whether you are a Multi Landlord or someone dipping their toe in the buy-to-let market for the first time, we will work closely with you to guarantee you are happy and informed when we secure you a tenant.
Whether you are a new Landlord who is just starting their journey, a Landlord with years of experience or anything in between, please do not hesitate to get in contact with myself and the team.
I am certain you will not be disappointed.
Contact Dean and The Lettings Team Today here.
VALUE MY PROPERTY TODAY
Lets get started! Our valuations are based on our extensive knowledge of the whole of the market.
Get a valuation